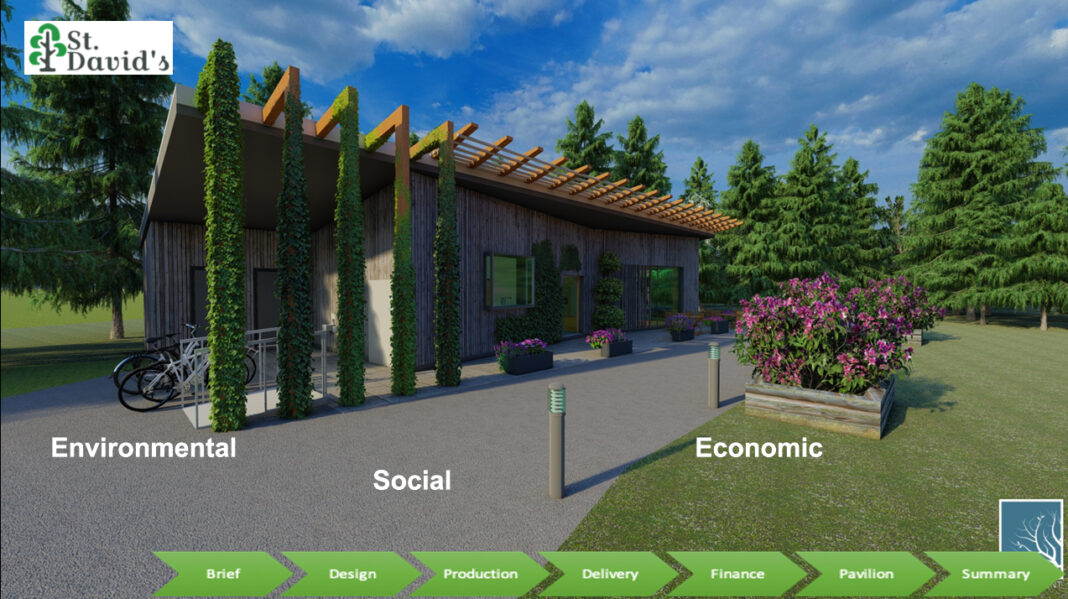 STUDENTS from Edinburgh Napier and the City of Glasgow College have teamed up to design a new visitor hub for Beecraigs Country Park in Linlithgow.
Two teams were tasked with creating a sustainable, environmentally friendly and inclusive focal point to the country park. The aim was to layout a proposed building that could be constructed and deconstructed away from the intended site.
Team 2 won the first prize of £600 in the Offsite Ready challenge, when they designed a hub which would cater for cyclists, with open and accessible areas. Team 1, meanwhile, received the runner up prize of £300 after delivering their presentation on a centre which would withstand the elements, including a mezzanine complemented by the path of the sun.
The 'Are you Offsite Ready? Online design challenge' was sponsored by Finnish renewable materials manufacturers, Stora Enso, who donated £900 to reward students for their efforts.
Rory Doak, business development manager at Stora Enso UK & Ireland said, "Stora Enso were thrilled to support a student-led design project, showcasing the abilities of students to adapt to new working conditions and produce manufacturable, sustainable and inclusive designs. I hope that we will see more competitions emerge, like this, that equip students with strong fundamental knowledge of BIM, inclusivity, and sustainable construction with timber. I am sure these principles will be key industry drivers in the future, and these students will continue to champion these design principles as they build their careers."