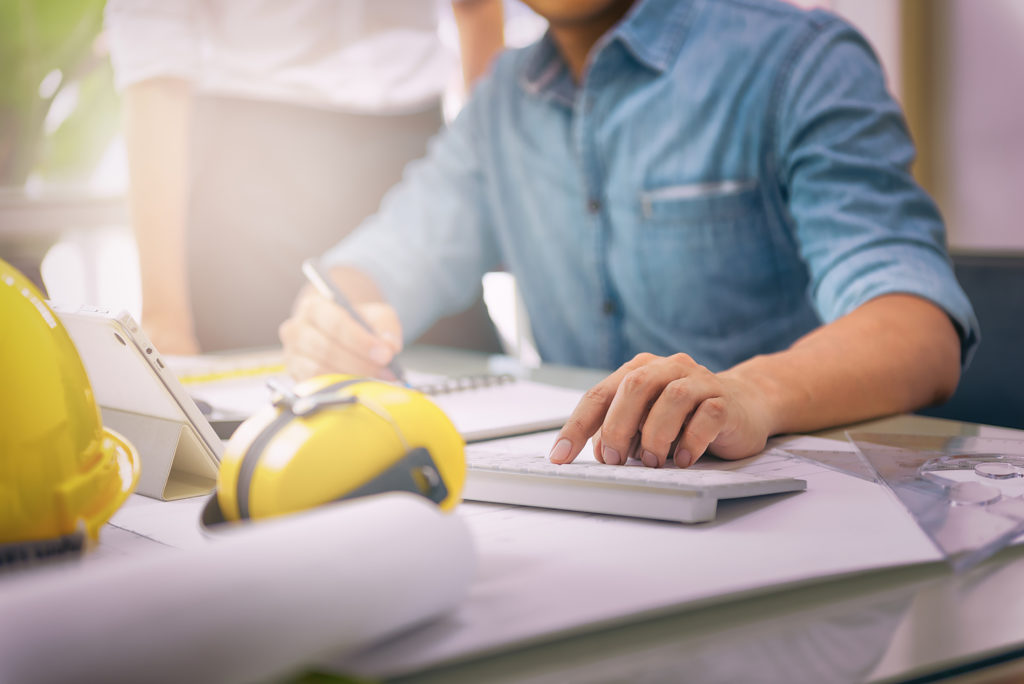 MANY office-based construction industry workers have been carrying out their duties remotely for almost six months now due to Covid-19. 
While some construction tasks cannot be carried out away from a physical jobsite, the sector's willingness to embrace new technologies and digitalisation in recent years meant that many businesses were able to quickly adapt to more flexible working practices.
When lockdown restrictions are lifted, employers will be faced with a potentially tricky decision regarding whether to continue to allow employees to work from home – either partially or full-time – or look to return to the pre-Covid workplace routine.
In a special Project Scotland report, we asked a number of sector stakeholders about their experiences of working remotely and what the future may hold.
Some people believe a more flexible work environment is just what the sector needs to encourage a more diverse workforce, help alleviate skills shortages and improve mental health and wellbeing by creating a better work/life balance.
Others take the view that there is no substitute for face-to-face interaction and that having everyone together in one place is fundamental to maximising productivity and building relationships with colleagues.
Alastair Wallace, senior partner at Thomas & Adamson, revealed the business was well prepared to deploy home working, having invested heavily in state-of-the-art technology two years ago. He said the situation has given the firm 'increased belief' in the power of its investment and enabled the company to look at how it can develop its ICT further.
"Our employees' home lives are all very different and we have had to be flexible to accommodate a range of circumstances, which has led us to implement a genuine flexible working practice," Wallace said. "Colleagues with children, sharing workspaces with their partners or flatmates, family commitments, pets, etc – flexible working empowers our team to fit their working day around their lives, providing a better work life balance, plus the added benefit and financial saving of no work commute.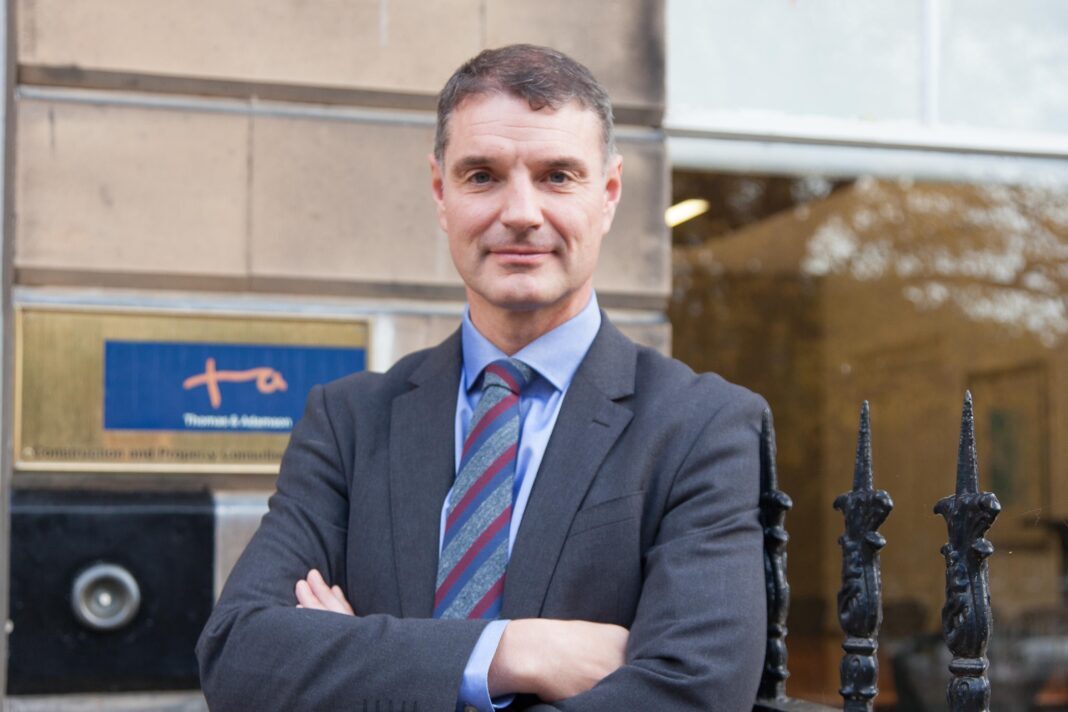 "We trust our employees and can see the results of this policy has been beneficial and improved efficiency from everyone.
"Communication is an essential part of everyone feeling part of our team and we have increased our efforts throughout the business to make sure everyone is updated and ensure no one feels isolated."
Wallace stated there have been a number of disadvantages too, including a lack of networking opportunities, difficulties in building new business relationships, and Wi-Fi which doesn't always cooperate.
"Whilst these are not ideal, we are all in this together and everyone is understanding that we must work with the situation for the time being," he added. "Home working can blur the lines between home and work and inevitably there is a lack of social interactions. We are trying to maintain a level of social activity with regular multi-office quizzes – work talk is not allowed! The wellbeing of our staff is our number one priority and we understand remote working does not suit everyone, but we have a responsibility and will continue to support every colleague."
Wallace believes face-to-face meetings are generally more productive when brainstorming ideas and holding an open forum for debate. 
He added, "While processes can largely be managed remotely, relationships with our employees, clients, contractors and network are cultivated by experiences and informalities. Opportunities are generally created by cross pollination of ideas and ease of communication. There is no substitute for being able to tap your colleague on the shoulder for some help or advice, nor being able to discuss issues or opportunities informally over lunch or a drink. These also allow teams to get to know each other, understand and align with common approaches, culminating with respect of other abilities and areas of common interest.
"However, working remotely does have its benefits in terms of work resource; there are better opportunities for part-time workers which encourages diversity and fresh perspectives."
Thomas & Adamson is now 'fast-tracking' the company's 'new way of working' policy, with the intention to move to a complete 'flexible' model. 
Wallace explained, "Instead of being governed by office location and start and finish times, it will be more about performance, outputs, and cultural behaviours. Will this help attract more people into the industry? We would hope so. Will this help T&A become the market leader and therefore employer of choice? Absolutely."
Wallace sees the Covid-19 crisis as an opportunity to 'reassess, refresh and renew' established businesses, making them more dynamic and better able to compete with start-ups whilst reinforcing the good parts of their culture and personality.
"We have the opportunity to make a significant improvement to the way we work/do business – hopefully a once-in-a-lifetime opportunity," he commented. "Therefore, it is imperative that we take the appropriate time to reflect on the way we used to do things and consider the lessons we have learnt over the past few months."
Gordon Nelson, Scotland director at the Federation of Master Builders, said working from home has resulted in 'significant' savings in his weekly commuting expenditure, which previously typically involved driving three days a week and taking the train and Edinburgh tram on the other two. Commuting time has also been saved – enabling for productivity gains – while there has also been a reduction in transport emissions.
"I also have much more energy at the end of the day," he revealed. "Initially the main disadvantages were more of a psychological nature. Having work and home in 100% the same physical space all week took a little getting used to. Fortunately, we have a study in our house, so I have had a private space to concentrate on work. That said, the children have 'video-bombed' more than the odd video call!"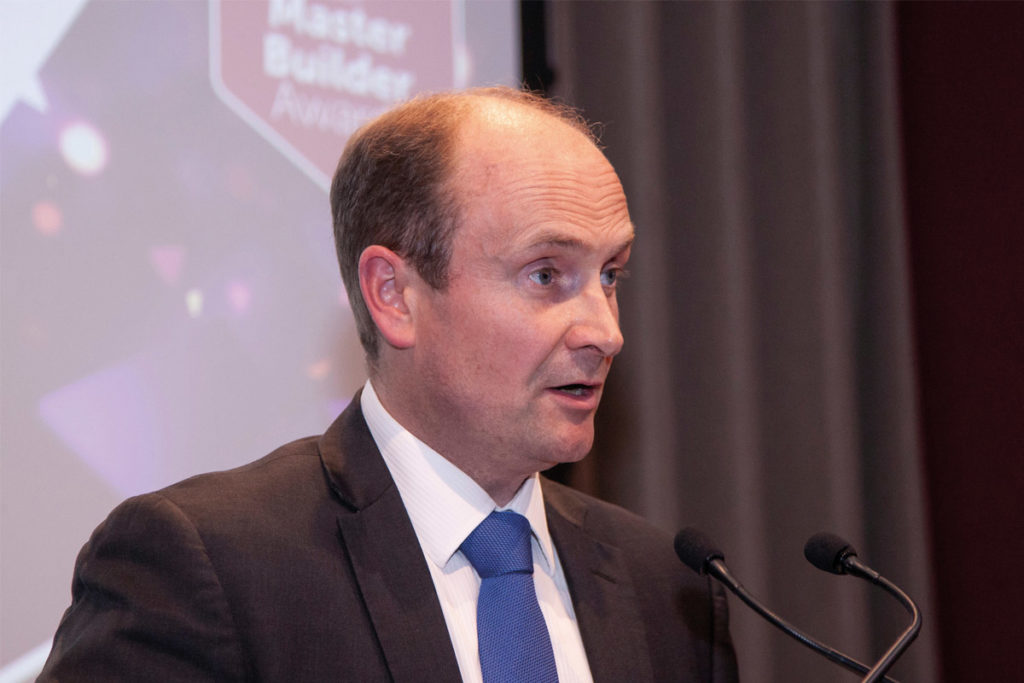 Nelson admitted he has missed regular board and other physical meetings and, whilst technology has allowed for effective communication and collaboration, he is 'yearning' for a blend between 'real' and 'virtual' meetings.
"Within the Federation of Master Builders, both administrative and managerial roles were carried out remotely," Nelson explained. "For some of my colleagues, especially in our membership services team, it wasn't such a seamless process to work remotely. Many staff worked very hard to adjust workflows and processes, so our service to members wasn't interrupted. Our board of directors began meeting virtually for the first time in April, so our governance has been delivered virtually too. 
"As I write, some of my colleagues based in England are beginning to return to the office. Given social distancing and the results of risk assessments conducted on each site, no office is back to a traditional 'pre Covid-19' working environment. I would estimate that for around 90% of FMB staff, 75% of their role and tasks can be delivered remotely."
Nelson highlighted the fact that only some aspects of the construction workforce can work from home – and this doesn't include the skilled work of tradespeople and master builders. 
"Recent statistics from the coronavirus job retention scheme reflect this, with 73% of eligible employments in the construction industry in Scotland having been 'furloughed' at some point," he added. "The owner managers of many of our member firms are well used to working from home. When they aren't visiting clients or out on site with their team, they are running their business from their home office. However for other roles: estimators, surveyors, architects and structural engineers (to name a few) and for medium and large firms, the prospect of a long-term culture of working from home does present challenges for management. Regular communication beyond just functional and business issues will be vital to maintain cohesion and maintain performance. Soft skills will be put to the test."
Nelson believes that, for the most part, we have the digital tools in place to help attract a more diverse workforce. But the flexibility of home working won't solve all the sector's issues.
"Plasterers and bricklayers cannot work from home," he added. "More effective industry engagement with schools and careers advisers will help to tackle skills shortages, as will a robust pipeline of future work for the industry. This will give employers the confidence to create more job opportunities across our industry.
"As alluded to earlier, face-to-face interaction is fundamental and invaluable. Provided it is safe and hygienic to do use, I would expect a blend between virtual and physical interaction to help deliver the best outcomes for each business."
Andrew Morrison, founder of AM Bid, Scotland's largest bid and tender specialists, said the business moved everything to home-based working a week before the lockdown and it is 'likely to be some time' before they take on permanent offices again.
He said remote working has held 'mainly advantages' for himself, including being able to spend more time with family, greater productivity and less non-essential spend. 
"I do miss some of the social interaction and we have to work to ensure that we arrange team catch-ups via video conferencing," he explained. "Some of our younger colleagues are missing the social side with their peers."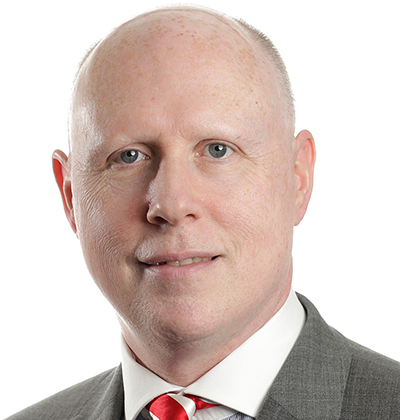 AM Bid already operated a mix of working arrangements before Covid-19, with some employees working full-time in the office, some working full-time from home, and others splitting their time between the two.
Morrison said, "Of course, we also spent some time in our clients' offices. We switched everything to home-based a week before the lockdown and have stayed that way. We are starting to spend some time in clients' offices as needed. It is likely to be some time before we take on permanent offices again. We will be hiring city centre meeting rooms for the times that we do meet up in person."
Morrison said what he is picking up is that many people are seeing an office environment as useful on an as needed basis, which for many will be one or two days per week.
"The new normal may bring workplace changes on a scale not seen since the Industrial Revolution," he added. "It definitely feels like the adoption of technology and innovation have moved forward six years in the last six months. Of course, there will be significant impacts on commercial property prices, city centre retail, hospitality businesses and business travel. We should certainly welcome the carbon reduction, however the economic impacts will be felt for a considerable time as we all adjust to a changed world. I also have concerns for people who have sub-optimal conditions for home working and for young people who may miss out on vital workplace learning."
Scott Macphail, director of East Kilbride-based engineering consultancy Dougall Baillie Associates (DBA), told Project Scotland that while there was an initial positivity about home working, there has been a 'definite downturn' in efficiency.
He explained, "This is twofold: firstly, with remote working, it can be more difficult and time consuming to communicate/interact and manage staff. Secondly, from the efficiency of work progress, this has been challenging as although our staff all have been able to remotely access our office PCs and server network, their at-home facilities and setup aren't comparable with that in-office and they don't have the same access to printing, especially large format printers. This, combined with the relative inability to communicate with others easily, can make straightforward tasks take longer than normal."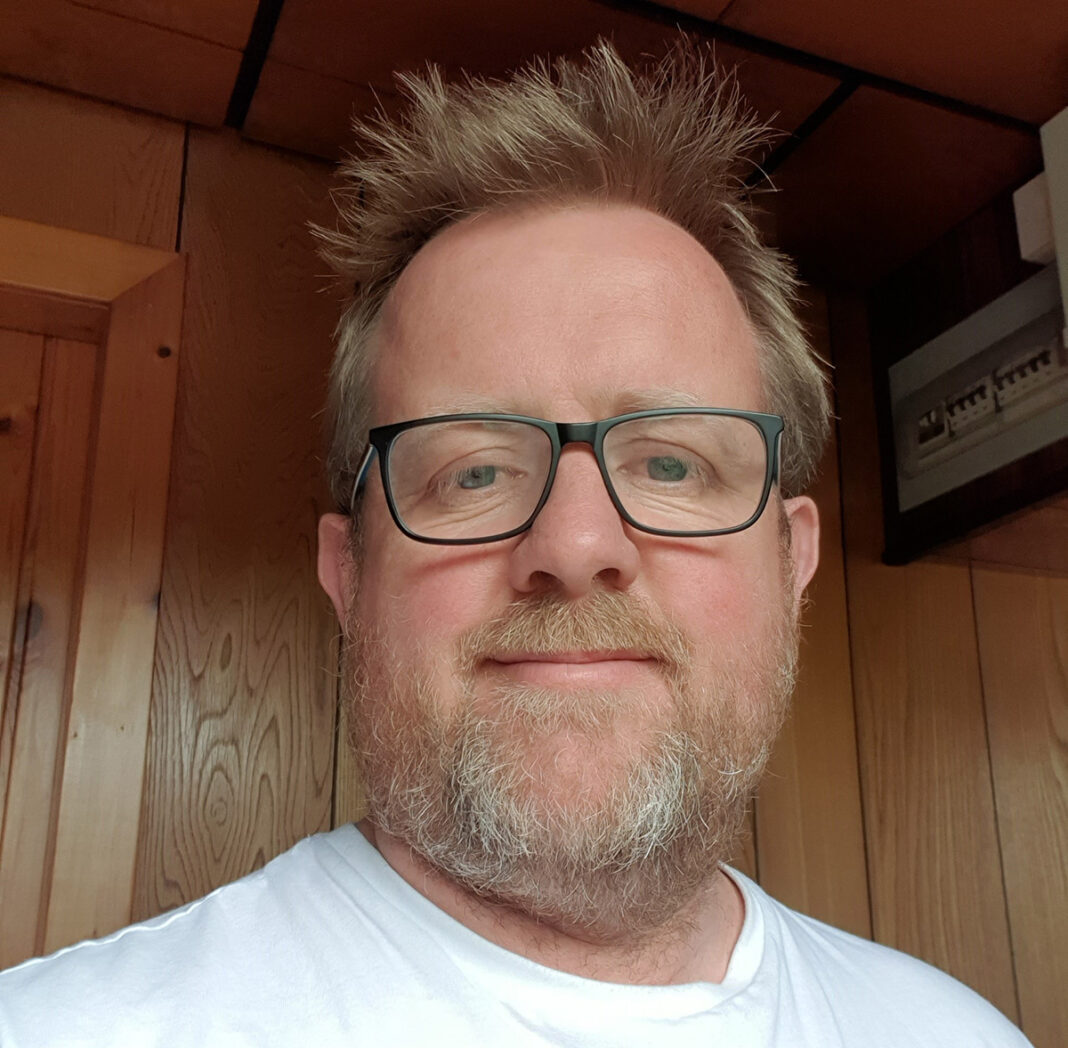 DBA almost instantly moved the vast majority of staff to remote working when the Covid-19 crisis hit. With a workforce comprising mainly of designers and technicians, the tasks undertaken remotely were the same as in the office. Currently, the business is providing support services for construction and it has therefore been necessary to provide the opportunity for some staff to return to the office. 
"We are currently operating at circa 30% in-office," Macphail said. "I think that this period has given a real insight into the potential for remote working, however I can't really see this as a sustainable position for all in terms of the efficiency of throughput. There are definite advantages to be gained in terms of work/life balance and flexibility, however this needs to work in conjunction with the business requirement to make progress on contracts. 
"A big part of our business ethos is training and development of staff, in particular young and emerging professionals which really needs face-to-face contact to provide 'hands-on' training and mentoring. With remote working, this mentoring aspect can be challenging.
"We will continue to support the potential for remote working, but this is likely to be more on an occasional as-required basis, rather than the norm."
Macphail believes that as time has progressed, and other parts of life have started to return to some form of normality, workloads and demands have begun to increase and working at home has 'simply become just another day at the office'.
"What we have found is that although there was an initial positive experience, over time the perception of how staff are performing and how they interact has seemed less than this initial positivity," he added. "I think this is down to lack of actual contact with other people on a day to day basis, and an increased sense of detachment. With those returning to the office, this situation is improving."
Gordon Hunter, supply chain development manager at hub South West, described his experience of working from home as being 'great overall'. He revealed, "No traffic, home early, no travel costs. Also, fewer distractions than in the office. Better productivity. Learned new skills – Zoom meetings and events. It is much easier getting meetings with people – no travelling so everyone is more time- efficient.
"However, I have missed the distractions. My job normally requires a lot of travel around South West Scotland, meeting lots of people and running and leading events. I love these aspects of my job and miss the face to face interactions and the buzz of a successful event."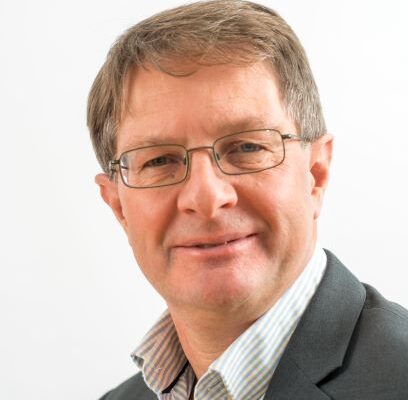 Hunter said all the organisation's jobs have proved possible to run remotely, which means it has been able to trade normally. 
"Many of us call in at the office from time to time, maybe for printer paper, need peace and quiet, talk to a colleague, or just to remind ourselves where we work," he added. "Last week, my colleague Margaret and I went into the office because a quarterly report was more easily done when in the same office. Usually we see each other daily using Microsoft Teams for routine communications and Zoom for our bigger, more complex events."
Hunter believes the pandemic has demonstrated certain businesses can work just as well at home while offering a better work/life balance.
"I have always been able to do that by choice within hub South West, and I suppose have developed ways of working to accommodate it," he explained. "Our whole events programme is now online, and working well – 50-60 home workers all in the one virtual conference hall! And when we need to brainstorm something with colleagues, it works just as well over Zoom.
"I have two new colleagues, one I have never met, and one I met twice for a few minutes six months ago. If we need to recruit, can we do it as well remotely?"
Hunter admits remote working is not for everyone though, with specific challenges for some around the suitability of their home environments and being able to get peace and quiet. "It has worked for me but my kids are grown up and our house has dedicated space and, happily, I get on with my wife!"
Jeanette MacIntyre, MD of Cumbernauld-based glass specialist Indeglas, said the threat from the pandemic has created a 'universal' experience for everyone and forced a 'formerly neglected focus' on work/life balance to the top of the agenda.
"Initially, working from home brought a range of challenges, mainly related to the speed with which the adjustment had to be made," she said. "Retaining our entire management team and senior managers and ensuring they had good connectivity to the server as well as increasing the broadband speed ensured constant contact and underpinned activities throughout lockdown. Almost immediately, efficiencies became apparent."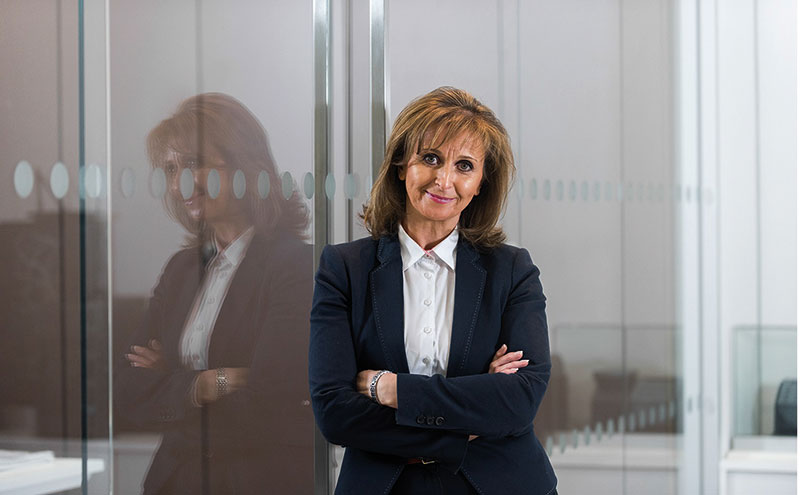 A number of Indeglas tasks including dealing with enquiries, estimating, accounting, purchasing and the management of live projects were all able to be carried out from home. During lockdown, the firm was contracted to supply and install glass screens to create an intensive care unit at Stobhill Hospital and also were back on site promptly once social distancing could be ensured,  to facilitate a project at Segro Park, Heathrow where the team was engineering, supplying and installing the internal glass screens for a massive food production facility.
The Indeglas team is currently working to a rota system where every staff member has a balance of home working and time in the office according to necessity. 
MacIntyre believes the efficiencies of home working and offsite manufacture, coupled with an enhanced awareness and affiliation with the global drive for more sustainable solutions for the built environment, will ensure that the trend towards flexible working is here to stay.  
"Without doubt this will create opportunities for a more diverse workforce as construction related jobs in IT, robotics, 3D printing and offsite manufacture multiply," she added.
Nick Cowley, MD of window and door manufacturer Euramax, cited the early advantages of home working as including less commuting, fewer distractions/meetings and a great work/life balance. The disadvantage was not being able to communicate with colleagues in the same way.  He added, "For example, where I could typically receive vital information in an instant when working in the office, this was always not possible when working from home. Furthermore, video meetings don't help to build relationships between colleagues in the same way that face-to-face interaction does. But for the most part, Euramax has managed working from home well."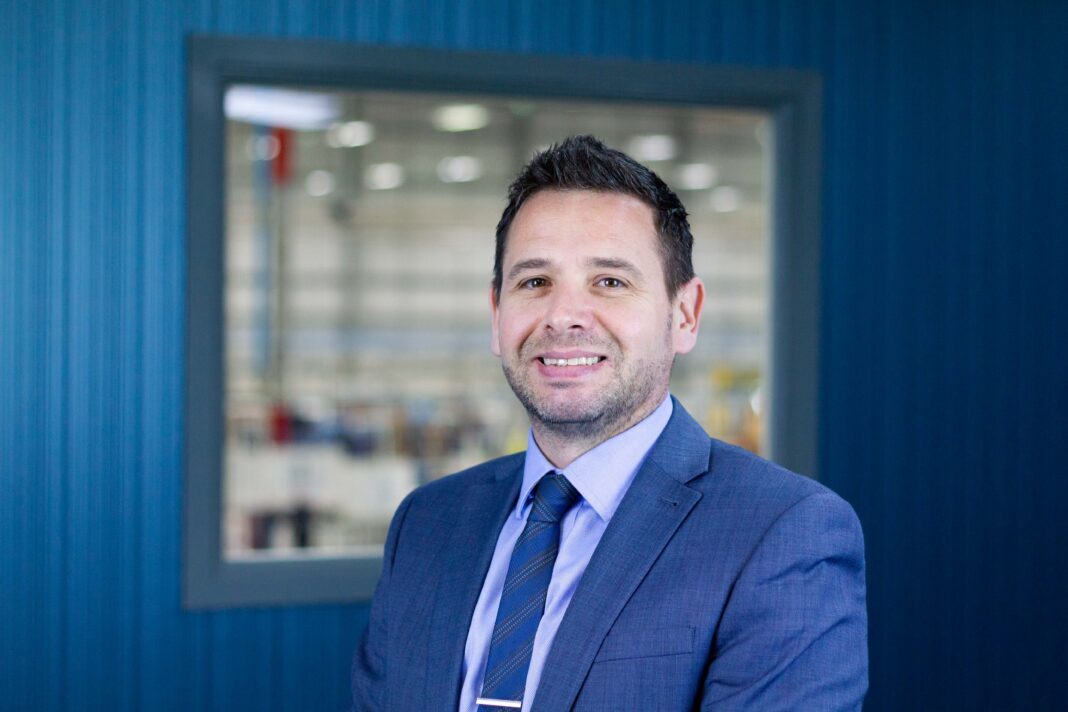 Finance, sales and technical jobs at Euramax all resumed remotely once the lockdown period started. As the firm slowly began to reopen the factory, most activities have now returned to the office as there is space to carry out safe social distancing. However, some members of the teams working in finance and IT are still balancing working from home and the office.
Cowley added, "I do believe certain functions can continue to operate remotely, along with scheduled visits into the office. However, while video calls are a great way to carry out meetings, going completely virtual does lose the valuable interaction and relationship building that is fundamental to developing new business. I think working from home without any office interaction will not fully develop the skills, teamwork and culture for a collaborative workforce.
"For instance, I am keen to develop apprentices at Euramax, but without colleague interaction, I don't believe young people will receive experiences and opportunities to push their development. 
"Overall, there is no denying that platforms such as Zoom and Microsoft Teams have been a saving grace for many businesses this year, but our close-knit team also values in-person interactions." 
Bruce Dickson, regional director of BAM Construction in Scotland, said it would be fair to say that the first few months of lockdown proved that the firm could carry out virtually every activity, with the crucial exception of supervising site construction works, with all of its teams based at home. 
"The really interesting thing is that we have had the technology for some time in terms of IT networks that allowed secure home working and personal video conferencing but had not really explored how to adopt it into our daily working practices," he said. "The last five months have seen an acceleration in the use of these tools that would probably have taken a decade in normal times. While you might have expected that home working would have left us less connected, in many ways we are actually more connected both internally and externally.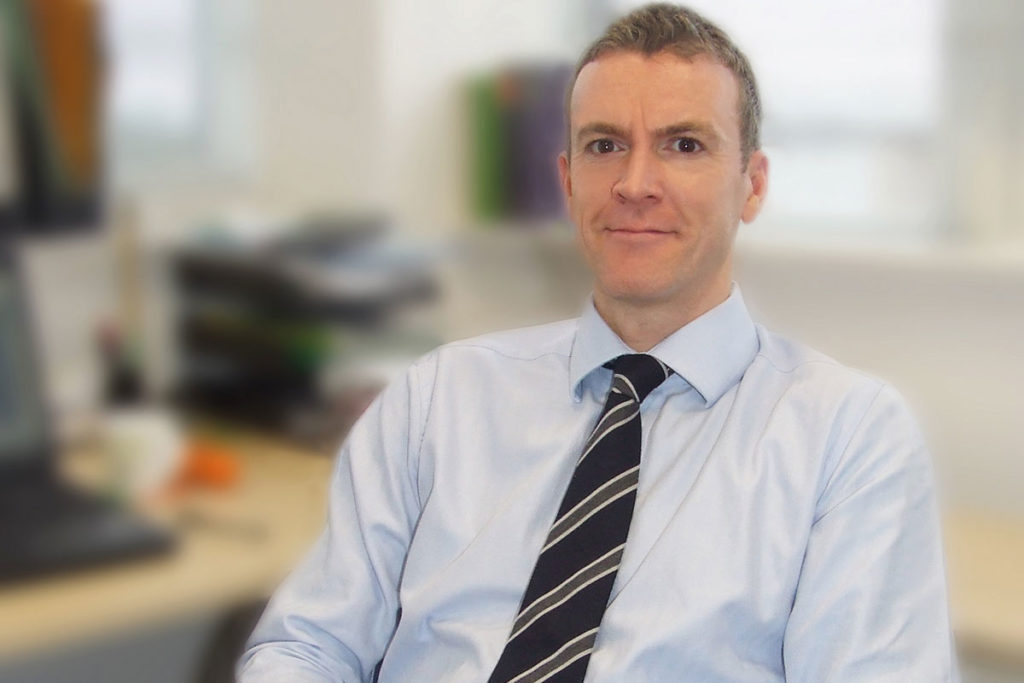 "From my personal perspective I used to be able to attend two physical meetings in a day, often spending half my day commuting between them and building in time for over-runs. Now I can manage my diary far better and find that the time management of virtual meetings is actually a lot better than 'IRL'. Video conference tools, such as Teams, have almost replaced phone calls and have actually made day-to-day, face-to-face interaction with my team more personal as a result. Personally I am more productive and have a far better work/life balance through not being in the office for 12 hours a day. I know that I am not the only one."
Dickson explained that the firm's project teams are now split, with only the operational staff based on sites and support staff, such as QS's and design managers, working from home and visiting as required. He said they have not seen any drop in the outputs of staff working from home. "From a business perspective, even in just five months the cost savings in home to work mileage are significant, and the impact is even greater when you factor in the environmental aspect of the reduction in our Co2 footprint," he added. "This has, however, challenged our culture, which is based on all of our disciplines working together on the project, and we are very aware that our new normal will need to find a way to maintain these relationships. The biggest 'risk' I see is that site teams get left behind and revert to working long hours and weekends. I am very conscious of the 'gap' this would leave and BAM have been working on a national initiative with several other major contractors and Build UK to understand how to apply flexible working principles to our project-based teams. 
"The solution must be to find a balance for all staff so that even those that need to leave home to come to their work can enjoy a more flexible arrangement that allows them to build a better work/life balance. As an industry we cannot be left behind as other sectors change their ways of working as we will struggle even more to attract the talent and diversity we need."
Dickson finds it difficult to see, as a project-based business, the need for large regional offices full of desk-based support staff. "There will always be a place for face-to-face interaction and team working, but this does not require a return to the old 9-5 (or 7-7 in construction) routines," he added. "Offices need to evolve away from places staff go just to work to places staff go specifically to interact with their colleagues. People need to be able to choose if they want to work in an office full-time, although few that we have surveyed do, or move to a different more flexible arrangement where they work from the best place to do it." 
Dickson said the office could become a place for 'ideas and collaboration' rather than workers sitting at desks.
"It is possible that the future of the construction industry might well include the remote monitoring of construction works built by robots or drones, which will resolve all of our issues, but the challenge for the sector right now is not to waste a crisis (as the saying goes) and move forward from where we have got to and embrace the technology and new ways of working rather than revert to the 'old normal'."