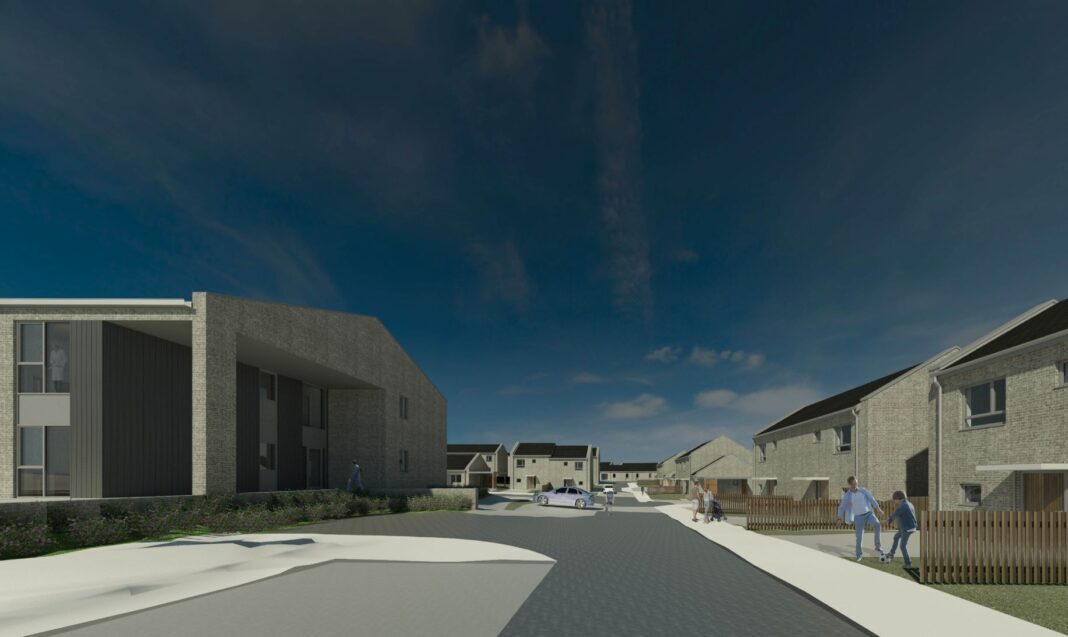 HUB South West has announced that the fourth of four new housing projects being developed in partnership with North Ayrshire Council has been agreed.
Both parties have signed-off on a £12.43 million social housing contract with Graham Construction to build the St Michael's Wynd community of 79 new homes in Kilwinning.
The bespoke project, designed by Norr Architects, is described as having been developed with a focus on residents' wellbeing with the creation of open space and safe streets supporting a community of energy efficient sheltered housing, wheelchair liveable and supported living homes.
Michael McBrearty, chief executive of hub South West said, "We are delighted to be continuing to work in Partnership with North Ayrshire Council (NAC) to support the development and delivery of its exciting and forward-thinking housing strategy. The hub South West model recognises and complements NAC's objectives of delivering best value and genuine social impact through investment in such projects, thereby ensuring a legacy far beyond the new community we are developing.
"This project will bring much-needed, high-quality accommodation to the people of Kilwinning and North Ayrshire and we trust the end result will represent a development of which we will all be proud."
Craig Bridges, Graham Construction's strategic business director added, "We are pleased to be working once again with the team at hub South West on behalf of North Ayrshire Council and are looking forward to getting work under way later this year. As ever, our aim is to deliver this project on time, on budget and to the high standards specified in the contract."
Work will get under way later this year and is expected to be complete by Spring 2022.