SCOTTISH Water's return to work on their project to improve the environment and water in the River Kelvin has brought about a warning about what is flushed down toilets.
The multi-million pound work was paused in March due to the Covid-19 pandemic but recommenced on Monday (June 29).
However, following the three month break, Scottish Water said the need for improvements has become 'even more obvious' with lots of items wrongly flushed down toilets being caught on a temporary dam originally erected in November to enable the work.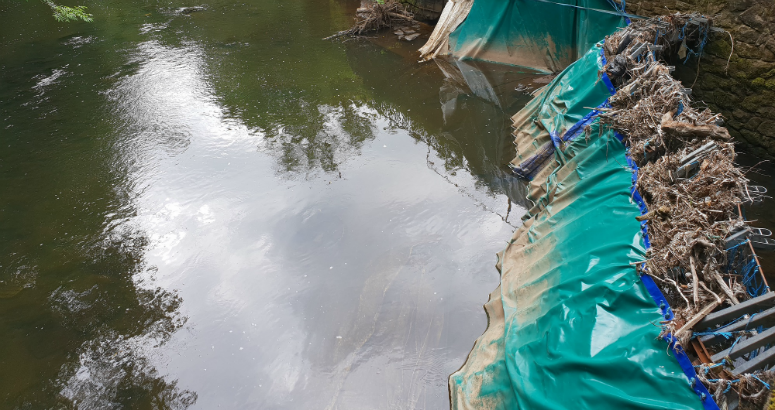 New infrastructure will now be installed at eleven locations along the River Kelvin which will help to prevent such items from overflowing into the River Kelvin during severe storm events and reduce the frequency and volume of waste water spillages in storm conditions.
Ruaridh MacGregor, corporate affairs manager in Scottish Water's west region, said, "The amount of rubbish which has gathered at the temporary dam during the break on this project clearly demonstrates the need for the improvement work to take place. However, it would also be good if people didn't flush these items in the first place.
"Products such as wet wipes, cotton wool and cotton buds don't disintegrate in our network and can cause flooding and environmental issues. We ask everyone to only flush the 3Ps – that's Pee, Poo and (toilet) Paper. Everything else should go in the bin."
Paul Wallace, campaigns and social innovation manager at Keep Scotland Beautiful, said, "With 80% of marine litter coming from land, and via drains and waterways it is important that people are aware of the impact of their actions at home on our fragile marine environment. Our Upstream Battle campaign research highlighted that in the Clyde Valley wet wipes and cotton buds both appeared in the top five most littered items across a number of sites. Our message is simple – only flush pee, poo and paper – if you don't you may meet it again on your next walk along the river or trip to the beach."