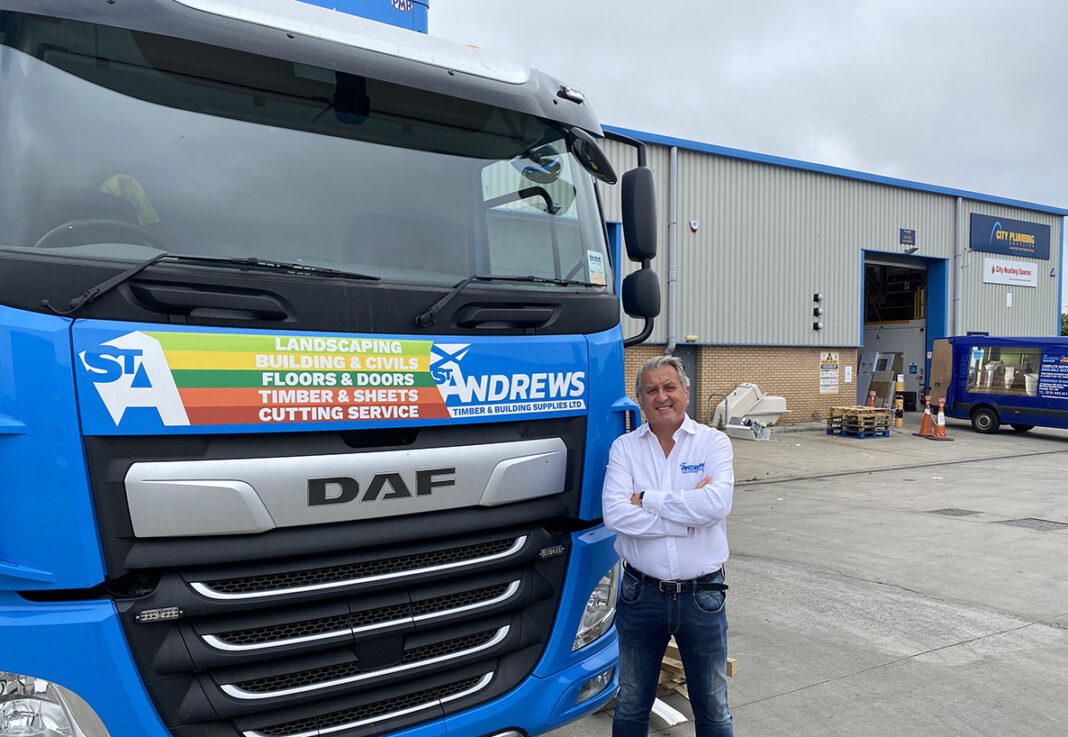 ST Andrews Timber & Building Supplies Group has received a CBILS funding package from Royal Bank of Scotland to help support the business during the Covid-19 pandemic.
The builders' merchant has five sites based in Edinburgh and one in Paisley. Founded in 2002, the St Andrews Group employs more than 70 people. The funding has helped continue to keep all employees on board for the foreseeable future.
Ronnie Robinson, MD at St Andrew's Timber & Building Supplies Group said, "As we have all been living in a challenging environment for the past three months, we have had to adapt quickly to protect the business whilst prioritising the health and wellbeing of our valued team. The overwhelming demand from customers looking to use down-time to renovate their homes and gardens has been hugely welcomed as it has been our primary source of income throughout the Covid-19 pandemic.
"Excellent communication, fast service and funding from the team at Royal Bank of Scotland has given us confidence that we will be in a position to get the business back to full capacity, particularly now as the construction industry looks to return to work."
Kenny White, commercial relationship manager at Royal Bank of Scotland added, "The construction sector and businesses that support the industry have been presented with a plethora of challenges over the past few months. It's rewarding to know that our support has helped ease concerns from the team at  St Andrew's Group and wish them all the best as the economy gets moving again."