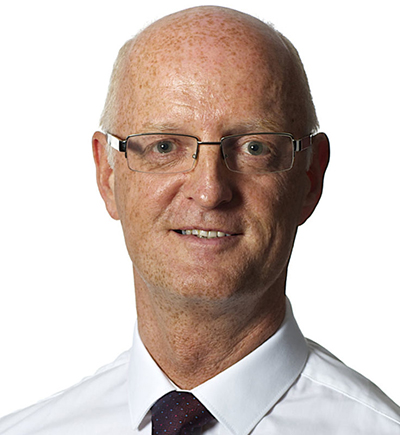 By Eric Curran, managing partner of DM Hall Chartered Surveyors, based in the firm's Glasgow North office.
PROPERTY professionals who have been in the front line for a long period of time tend to become slightly battle-hardened and take the view that, whatever crisis comes around the corner, they have seen it all before.
Well, not this time.
Recessions and downturns have come and gone and, goodness knows, we all thought the 2008 banking crisis was about as bad as it could get, but I don't think anyone could have foreseen a threat like Covid-19, which essentially has shut down the world.
People woke up on the morning of March 27 to headlines which proclaimed that No 10 was suspending the UK housing market, warning that people should not move home at this time. The Registers of Scotland, vital to housing transactions, also suspended business temporarily, then focussed collaboratively on an alternative and has since progressed to being able to provide a service.
Estate agents are closed, surveyors cannot do their primary work, solicitors are operating from home, viewings are out for the foreseeable future and even removal men have shut up shop and garaged their vans.
However, even as this cloud of gloom descends, it is worth remembering that this firm has been around since 1897 and the one constant over that century and a quarter has been that every property downturn is followed, sooner or later, by an upturn.
The key to remaining optimistic at this dark time is that the market at the moment is only suspended. It is a temporary situation. And we must keep in mind that the underlying fundamentals have not changed, or worsened. All the mechanics are still there.
It is a bit like sealing something in a vacuum for a brief period. When you unwrap the vacuum pack, it still there, as good as ever, in this case with all the nuances and drivers of the marketplace intact.
The Government is trying very hard to make sure that the economy is financially underpinned and people are still employed and getting paid. If the shape of that economy has not altered dramatically when we come out of this thing, there is no reason why the property market should not carry on.
Before this shutdown happened, the residential market was imbued with reasonable and realistic optimism, there was a shortage of supply of property, there was pent-up demand and good prices were being achieved.
I don't see these basic issues changing. People are very resilient and, when this is over, they will want to get back to their lives quickly. With the measures that have been taken to secure jobs and help with bills, a house move could easily be back on the agenda.
I have to come back to that fact that this is a suspension. The housing market is not holed below the waterline as it was in 2008 and, whether we see a V-shaped or a U-shaped recession, I suspect the collective sigh of relief when all this ends will ensure there is no L-shaped recession as there was then.
The main driver in recovery will be the time of the year that restrictions are lifted. If we emerge in early summer, there will still be a lot of the year to go and the normal focus on holidays may not prove so much of a distraction.
For the reasons above, I am not anticipating any significant fall in house prices. The barriers we saw to a return to everyday life in 2008 are not there. The lack of supply has not changed from what it was three weeks ago and demand will remain every bit as strong, though it might be slightly dampened initially.
We have stopped the world to deal with this virus. When we have done so, it will be up to us all to make sure we can get it started again.