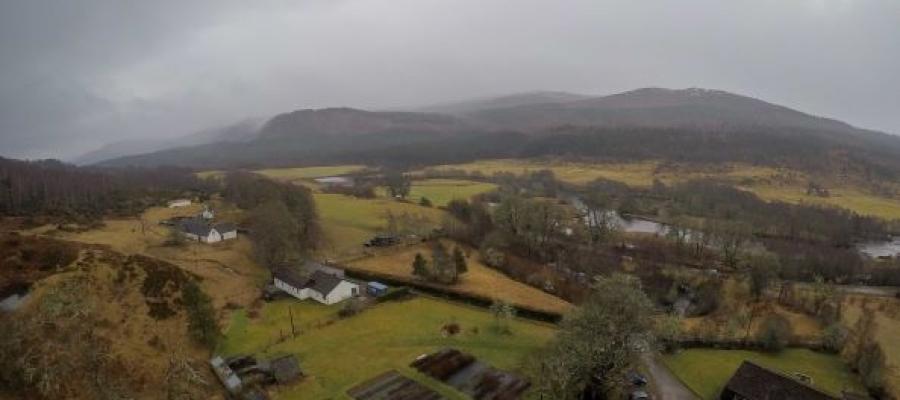 A £2 million rewilding centre is to be built near Loch Ness, in what the developers say is a world's first.
Trees for Life are behind the project, which will see the build of an all-weather visitor centre, café and events space at the charity's 10,000 acre Dundreggan estate in Glenmoriston.
The charity said it expects to attract around 50,000 visitors per year, creating 15 jobs in turn. Fully accessible trails will also come alongside the development, allowing for families and people with specific needs to experience and explore the wild landscape.
Trees for Life's chief executive, Steve Micklewright, commented, "Dundreggan Rewilding Centre will showcase how rewilding and nature can give people amazing experiences, create jobs and really benefit local communities. It will celebrate one of the Highlands' greatest assets – the wild landscapes and unique wildlife being returned through rewilding.
"Dundreggan has become a beacon of how to rewild a landscape. With this centre, it will become a beacon for rewilding people too."
The Natural and Cultural Heritage Fund has granted £714,000 in funding to the project, while The National Lottery Heritage Fund has given initial support of £783,000. Trees for Life said it has also secured £630,000 of additional funding from elsewhere, allowing for the core of the centre to be constructed. The charity will now seek additional funding to power and heat the centre in a sustainable way. Planning permission will be applied for later this year, with Trees for Life saying they expect construction to begin in early 2021 allowing for the centre to open in 2022.