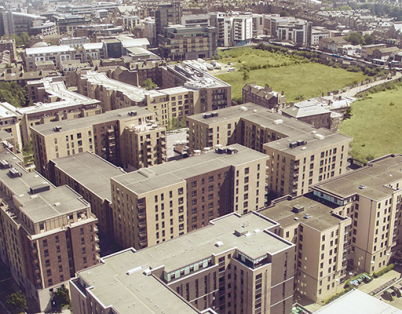 ROBERSTON has been appointed the main contractor in the first phase of Moda Living's build-to-rent housing development in Edinburgh.
The Springside development in central Edinburgh will see the build of 476 homes designed exclusively for rent. Alongside the properties will come 25,000 square foot of retail and leisure space in the project.
Moda Living, alongside funding partner Apache Capital Partners, said it currently has a £2.5 billion development pipeline in the UK with five sites currently under development elsewhere.
Tony Brooks, managing director at Moda Living, said, "Build-to-rent is changing the way people live in the UK and at Moda we strongly believe that service must no longer be seen as a premium but instead the uncompromising core of the offer. We are very excited to have one of the most ambitious Build-to-Rent pipelines in the UK and are thrilled that Edinburgh is our latest development to begin construction.
"We were an early mover into Scottish build-to-rent and able to secure a prime site in Edinburgh off-market from one of the biggest names in property thanks to the strength of our delivery team and unrivalled nature of our consumer offer, which puts customer wellbeing at its core.
"Robertson is one of Scotland's leading contractors with a proven track record of delivery across multiple sectors and have a strong relationship with the local supply chain and we're looking forward to working with them to bring Springside to completion."
Liam Hanlon, managing director, major projects, Robertson, added, "We have been working with Moda Living and funding partner Apache Capital for the last 18 months to bring this project to fruition and we're are looking forward to commencing on site. Our shared approach to quality, innovation and collaboration will result in a new definition of renting in the capital."