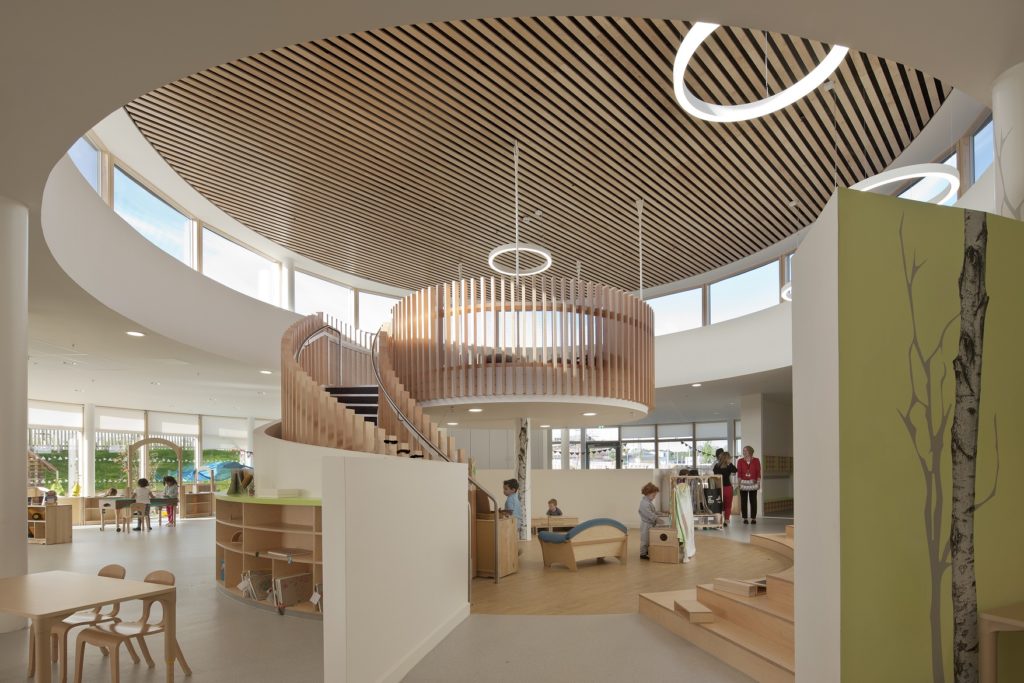 THE days of schools containing little more than a collection of identical classrooms with four walls and a door are long gone. Today's educational facilities often have a requirement to provide amenities for wider community use and flexible, engaging layouts to inspire a new generation of learners.
The use of outdoor spaces is becoming increasingly important, as are environmental considerations and the fact that technology is constantly evolving.
All of this provides challenges – as well as exciting opportunities – for the people tasked with designing modern day schools.
Lindsey Mitchell, architect director at BDP Glasgow studio, has been working on school projects for the last decade, during which time there has been a noticeable shift in terms of the approach taken by local authorities, partly driven by some Scottish Government initiatives. She told Project Scotland that clients are increasingly looking for schools to perform more than one function.
"The approach most local authority clients take now is that schools no longer open at 9am and close at 3.15pm," Lindsey explained. "They're a whole day facility, not just for the young people but also for the wider community. It adds a different perspective and a different approach from us in terms of the design because the spaces have to be able to cope with all of these different needs and requirements of the building."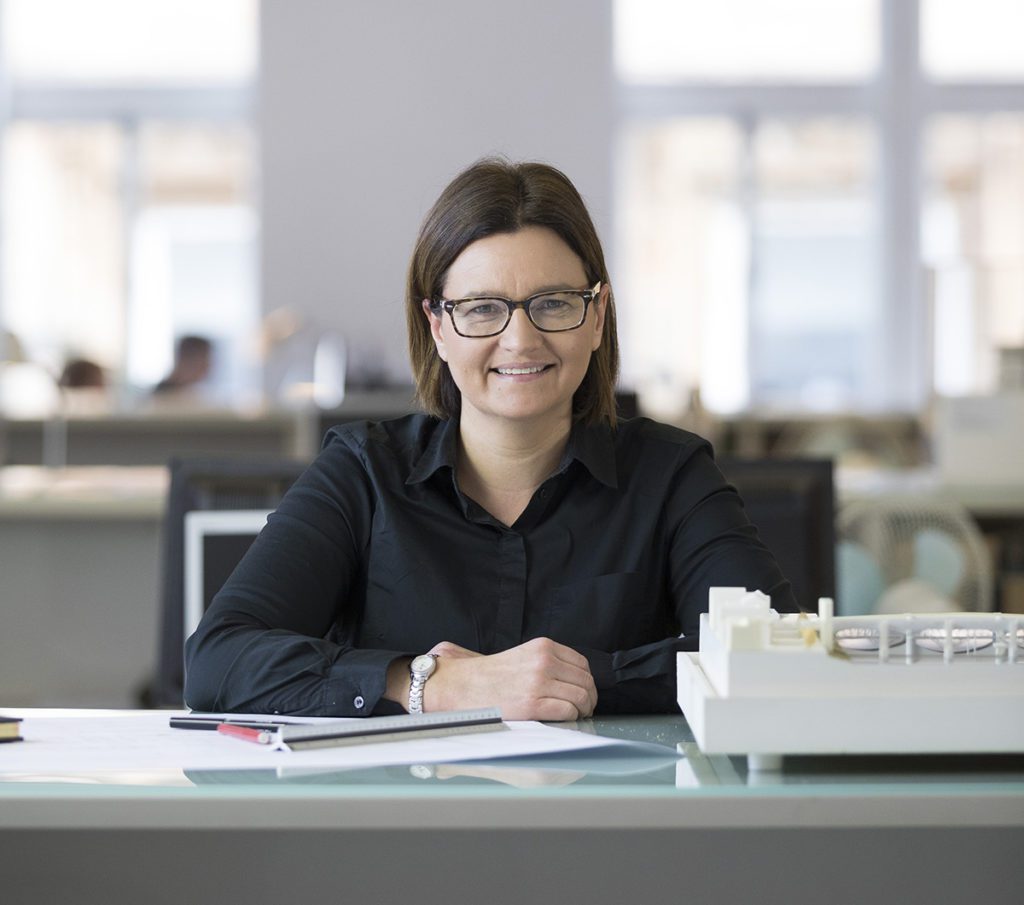 Anyone over a certain age will well remember schools featuring long, characterless corridors which merely existed to transfer pupils from point A to B. Classrooms often adopted a uniform approach and one part of a school could be barely distinguishable from another. Not so nowadays, where the benefits of a diverse learning community are appreciated and the balance between outdoor and indoor learning is carefully thought out. Breakout spaces, widespread use of natural light and variable seating are commonplace.
Lindsey also stressed the importance of creating flexible spaces to adapt to potential changes to the way the curriculum may be delivered in future years. "We can't tell exactly how the curriculum is going to change but we have to make sure that the spaces can be adaptable so that if the educators want to change the way that they deliver the curriculum, then the space can cope with it," she added. "We've got a few examples of schools where during the design process, the local authority's approach to technology changed. Where perhaps we were once designing a space for IT, we're finding more and more that we're now no longer having to do that because the IT is delivered in a box. They call it a 'classroom in a box' so the IT exists in a box that gets charged up during the day. They wheel it out and what they bring in are iPads and laptops in a fully wifi-enabled environment; it's no longer fixed computers."
Lindsey is a proponent of the idea that a well-designed school can not only inspire young people but actually serve as an incentive to attend every day. Feedback from clients supports this, in the form of positive comments regarding both attainment and attendance levels.
Engagement with stakeholders before, during and after the design stage is also considered an important part of the BDP approach. Teachers, pupils and parents play an active role and have ample opportunity to provide feedback on what they'd like to see included.
"We've got a really well developed toolkit to make sure that the way we interact, particularly with the children, is done in an age-appropriate way so it is interactive, and they can be really hands-on in terms of the design," Lindsey explained. "They would be totally different buildings if we didn't interact with the stakeholders, if we were just to go away and design it based on talking to two people at the local authority."
Environmentally friendly solutions are becoming more prominent in all aspects of construction. The education sector is no different, with Lindsey revealing clients are now asking BDP to look at zero carbon schools and consider Passivhaus design. "Environmental considerations have always been part of the design, both from us as a practice and from our clients. Sometimes it doesn't always follow through because of monetary issues or whatever, but we're finding more and more clients are becoming committed to doing it."
Designers of new schools in Scotland have been able to take inspiration from what has worked well in other countries, including in Scandinavia, where the use of the outdoors and creating engaging spaces has long been part of the design. 
Looking to the future, Lindsey said the conversation is now lending itself towards things like intergenerational learning, which happens in some other parts of the world and involves children being taught based on ability rather than age group.
"It's not quite hit Scotland yet but there are some early discussions about stage learning rather than age learning, which happens in places like Australia," Lindsey said. "There's some really hot topics at the moment. Intergenerational learning is one. There are some fantastic examples in the Netherlands of early years and elderly care facilities being joined together because of the mutual benefits. I can see some of that starting to filter through into the work that we're being asked to look at."
The most recent school project designed and delivered by BDP was Maidenhill Primary in East Renfrewshire. The school has taken on extra importance because it's based in a new community and has therefore become a focal point for local residents.
Lindsey said, "East Renfrewshire Council is a very aspirational council in terms of education and they really just want to get the best learning environment for the children, as do all of our local authority clients. 
"A couple of years ago we did the St Clare's and Calderwood Lodge joint campus for East Renfrewshire Council. It was an absolutely fantastic school. We finished it and they said the next one has to be (even) better. Having a client who always wants to make the learning environment better for children is a dream come true for us. 
"Maidenhill has quite an open plan approach. The difference between Maidenhill and some of the other schools we've done is that it is a new school in a new community. The community didn't exist; the teaching staff didn't exist. It could have gone horribly wrong, but we've been very fortunate that there's a fantastic headteacher in place with a really enthusiastic teaching staff who embrace the space. 
"Because the community is literally being built around the school, what we're finding is the school is becoming the catalyst for all the community. It's the one building that everybody has to go to because it provides early years and primary school education. In terms of the approach to the design, we were quite mindful of that. 
"We've created a school that has a central heart to the building. It's a place where everyone in the community can collect and the feedback we're getting is that actually is what's happening and they're really using the school as a community building."
Another memorable project was Waid Academy in Anstruther, Fife. 
"The local authority there, Fife Council, took quite a different approach," Lindsey revealed. "They were very committed to bringing other community services into the school, and truly bringing them into the school so that they happened during the school day rather than just as a plug-in before and after school.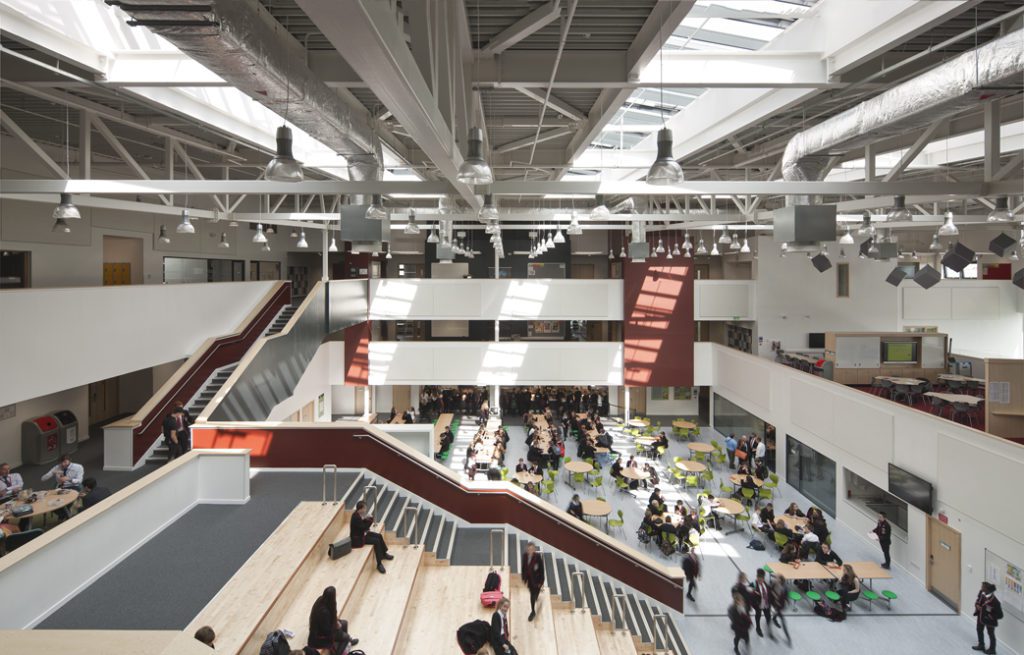 "They have some really fantastic initiatives. They facilitate something called A Bite and a Blether, where over-65s come into the school and meet up with young people for a fish supper and a chat. It's breaking down boundaries and dealing with some other social issues such as isolation of elderly people in the community and breaking down the barriers between generations, which I think is a truly fantastic thing to have happened, just through the design of a building."