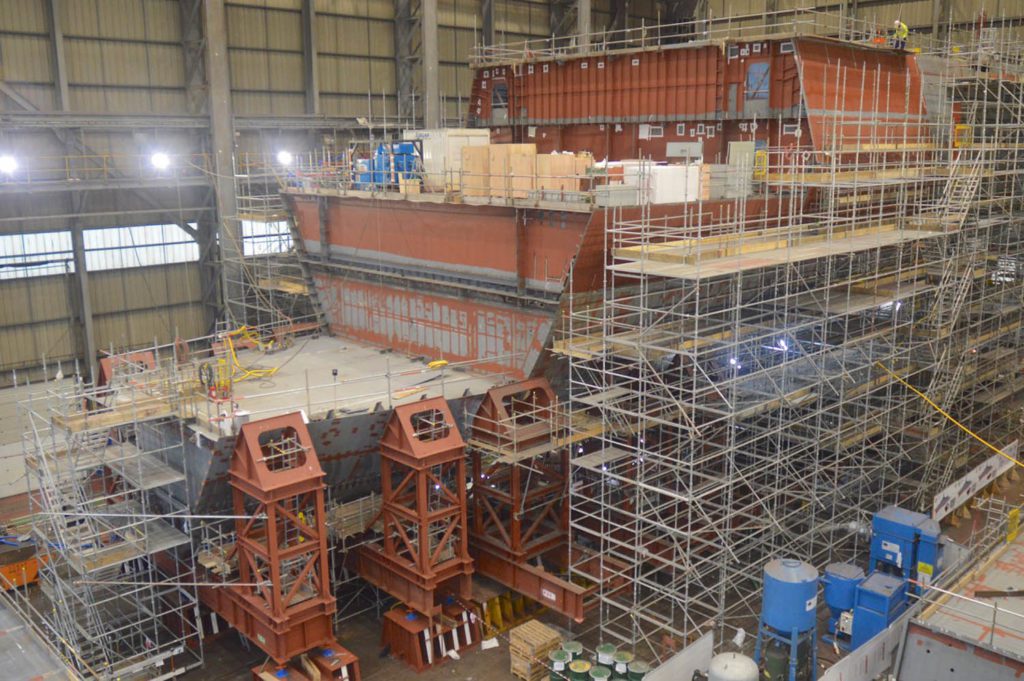 THE Royal Navy has released photographs showing the progression of the build of HMS Glasgow as part of the Type 26 programme.
The 8,000-tonne warship is the first in the Royal Navy's next-generation frigate flotilla. Being built by BAE Systems, the construction is taking place at their Govan yard.
The vessel will later be lowered into the Clyde and towed downstream to the firm's Scotstoun yard for the completion of the fitting out.
The Royal Navy say that construction is now past the halfway point. Once complete, the vessel will replace the 'souped-up' anti-submarine type 23s, which will begin retiring from service later this decade after more than 30 years on patrol.
An estimated 3,400 jobs have been created or supported across Britain on the build of such vessels in the Type 26 programme.