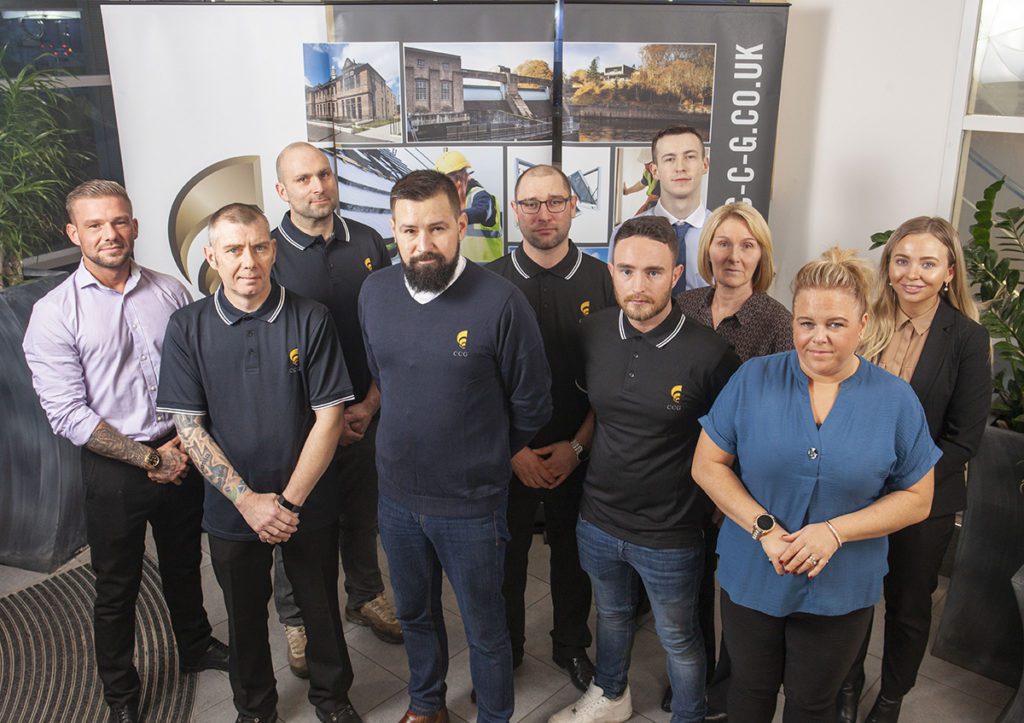 CCG has confirmed it has welcomed 12 new recruits to the business this month, including six trainees in the area of assistant site management.
The latest intake includes roles in trainee quantity surveying, site management, administration, general foreperson, bids and proposals and marketing.
Office-based roles will be at CCG's Cambuslang HQ while site and trainee assistant site managers will be based on the firm's live construction projects. These include the East Whitlawburn Regeneration, a 311-home mixed tenure development in Cambuslang, and projects across West Dunbartonshire and Edinburgh.
CCG and its subsidiary group of companies have retained Gold Investors in Young People accreditation for its programme of training and staff development. Currently, 10% of the firm's 700-strong workforce hold an apprenticeship or trainee role and over 200 staff members are under the age of 28.
CCG MD David Wylie said, "We have worked hard to secure a sustained pipeline of contracts across our group of companies and in doing so, this allows us to secure talented, hard-working people that will help us to continue to grow, sustain quality standards and remain first choice with our clients. Our staff are the foundation of our business and in times of skills shortages, our philosophy and investment will continue. We look forward to seeing how our new recruits progress in what will be an incredibly exciting year for the CCG group."