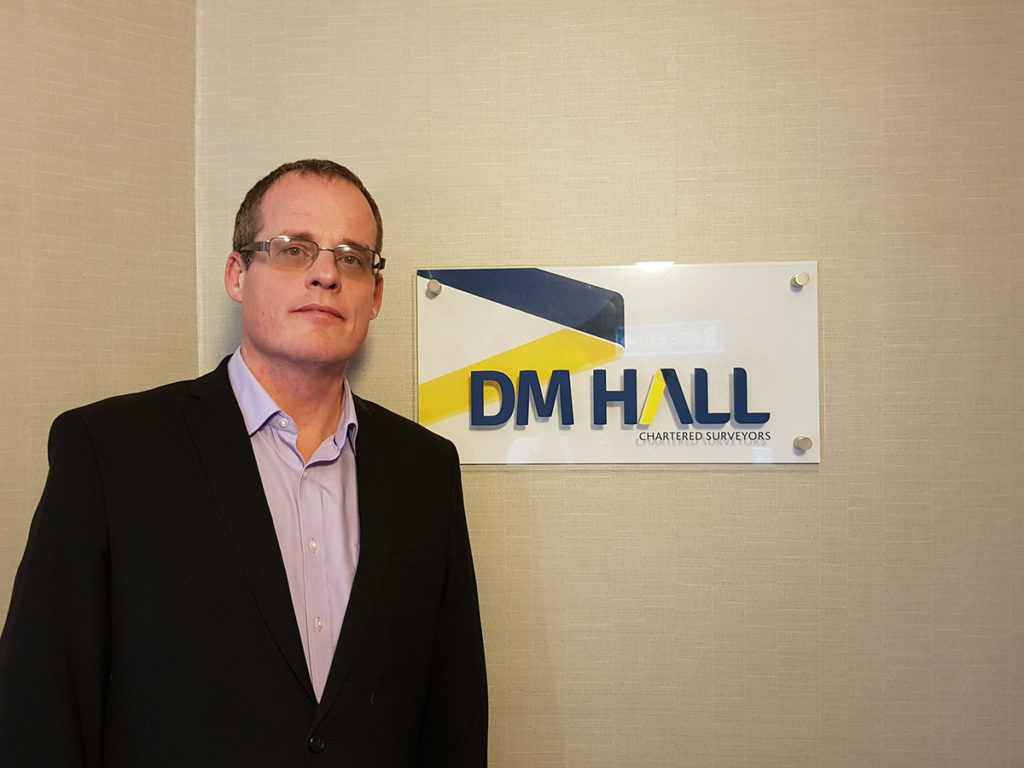 By Paul Houghton, head of planning at DM Hall
AS a town and country planner, I have spent the past few years, paradoxically, giving advice to people looking to leave our towns and cities for the countryside. For most, their aim is to live in a sustainable fashion, off-grid as we say, on a few acres of land.
Getting back to nature, growing your own food and creating your own energy, has long been an ambition of many a jaded urbanite. But, as the opportunities to harness renewable energy have increased, so too, it seems, has the number of people wishing to reduce their carbon footprint by making that big move.
In the year to date, I write over halfway through 2019, hardly a week has gone by when I have not been approached by someone wanting to learn more about the possibilities, the challenges and the route map to living off-grid.
For the one in ten people who decides to take things further, the first thing they need to understand is that securing a successful outcome to their ambition is far from being a given. Let's start with getting planning consent.
Getting planning agreement to build a new house in the countryside is difficult; planners can sometimes start from the view that the person is using sustainable living as a convenience not a well-thought out choice. New isolated one-off housing developments are not, generally-speaking, welcome so the aspirant to off-grid living has his or her work cut out to make a case which will win the planner's approval.
The good news is that the Scottish Government's recently introduced Planning Scotland Bill 2019 may make thing a little easier as it may in future be used to define areas of rural Scotland where this way of living will be supported, much as is already the case in the crofting counties of Scotland.
There have already been examples in Scotland of areas being set aside for what could be described as an early former of sustainable living, lowland crofting in West Lothian, and this may be a model that can be adapted elsewhere.
So, what are the essentials for those looking to live off-grid? The first thing is that you really must be committed to the project. Then, once committed, you need to be prepared.
Reading all the relevant books and websites is a start. Near-mastery of the topic is a must since there is a strong likelihood that you will have to sit before the planning committee which decides on your application and answer its questions and be convincing.
Approaching your local community council as well as local councillors before going to apply to the local authority directly is also a good idea.
It is well worthwhile consulting the various bodies that support sustainable living such as the Permaculture Association which can provide guidance on how to grow crops for food and the basics of animal husbandry. There are also other bodies that can provide advice on soils and climate.
In the successful planning applications with which I have been involved, preparation of a business plan for the project has been critical. You need to show the planners, your financial backers and not least, your family, how you will manage cash.
A financial adviser versed in rural issues, perhaps one who already works alongside farmers and other agricultural businesses, is invaluable. Costs can be significant: buying the land, building a house, kitting it out with bore holes, renewable energy sources, livestock and the ability to produce food can easily run into the hundreds of thousands.
Broadly, you will secure planning permission only on the basis that your management plan for the land is self-evidently sustainable.
Buying the land then investing in energy sources, seed and livestock is one thing but, and this is where the sustainable bit comes in, you still need an income to pay for other inconvenient items such as council tax and income tax. Sometimes that will mean someone continuing to work and that's what brings in an income, or starting a new rural business, such as eco-tourism, can also be a popular add on.
As to living space, some architectural practices specialise in designing eco and passive homes which require only the minimum of energy to stay warm and comfortable.
There is of course, the critical issue of finding suitable land. As rural surveyors and land agents, we can help uncover available parcels of land, perhaps 2-5 acres, or better still, 10 acres with a water supply, soil that can grow crops and ideally, capable of growing trees or another biofuel.
As aspiration to live off-grid is one which we should supported as a legitimate lifestyle choice. Those who wish to do so need, however, to be aware of the hoops they will need to jump through to achieve their ambition.