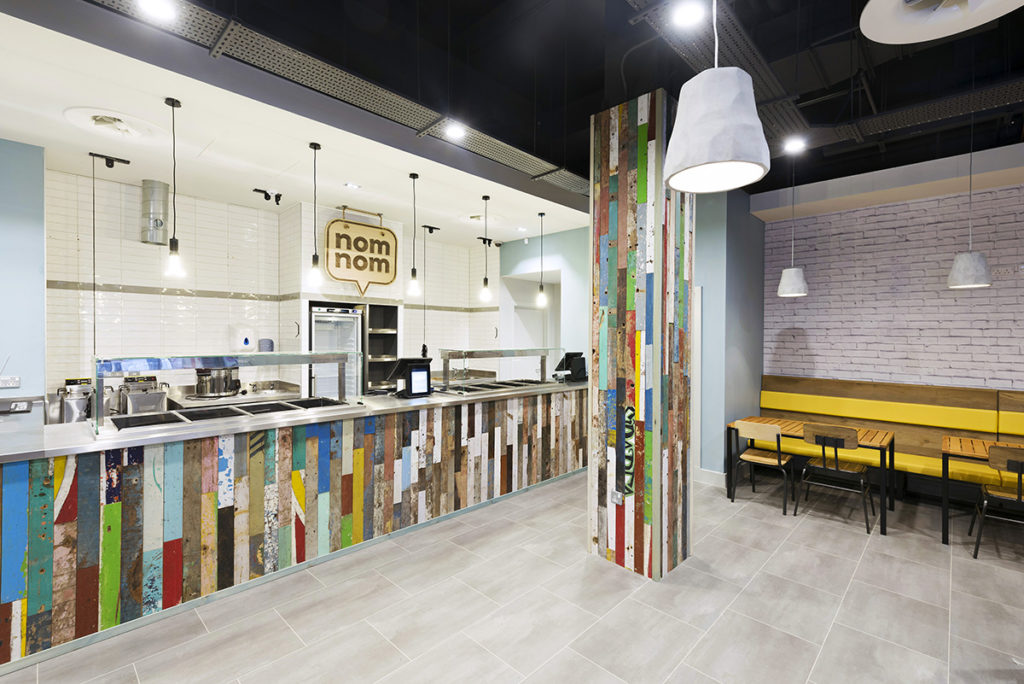 By Gordon Clyne, Morris & Spottiswood director for Fit-Out Scotland
AS a business, we have been working in the education sector for over 50 years, and personally, I have for 15 years within Morris & Spottiswood. It is an important sector for us, financially, historically and culturally, and accounts for approximately 20% of our turnover across fabric, fit-out, M&E and flooring. But the sector is not for the faint-hearted. It is one that needs careful planning and forecasting across the business, and one where you need to plan for the unexpected.
One of the key problems for universities and many school projects is the summer timetable – knowing that you have a limited timeframe of June to August/September to deliver. At a time when pupils, students, staff, consultants and clients are needing to take a well-earned rest, building projects are in full swing with staffing and delivery at capacity. For delivery to work perfectly, our clients need to have their budgets secured, consultants issuing tenders in March/April with tenders in and signed off in May, allowing a month to plan delivery on site – the reality is that this ideal scenario often just doesn't happen.
Universities, for example, can often only have limited workload certainty at the start of the financial year, making it incredibly difficult to communicate, plan and forecast their work. Schools and colleges apply for funding – some of which is received, some is not. Emergency repairs and programmes can be prioritised because of events outwith the normal programme of activity, and funding shortages and excesses can lead to peaks and troughs that we need to simply absorb and manage.
So how do we manage this? The priority for us is knowing our client. The more we understand about their pain points and their strategic objectives, the more we can position ourselves to deliver what they need. Understanding how they work, their processes, their priorities, their strengths and weaknesses, the more we can structure ourselves to plan, manage and deliver their requirements. Customer intimacy is crucial. Where we have the best client relationships, we have the best delivery.
Planning resulting from years of experience and knowledge is also fundamental to success. Our Education Steering Group begin fervently working from Easter to ensure we manage our staffing levels and supply chain partners through the summer months. Do we forecast any issues to physically deliver? Have we aligned the right management and delivery structures? What skills do we need to pull from other divisions, and what continuous improvement initiatives can we put in place to improve internal and external engagement and efficiencies?
Our strong and rich culture is also crucial to success – our values of Aim High, Value People and Act Responsibly are part of everything we do. In delivering projects for our clients, we are continuously ensuring that our people have the right training and support and that we contribute to the bigger picture – ensuring we add back to the community and drive the environmental agenda as much as we can.
The health and safety of our staff and people is always top of our agenda. With many school programmes, we work in live environments. It is crucial that our teams deliver projects ensuring the safety of everyone. Our health and safety teams in collaboration with all our personnel work together to drive this agenda and put safety first.
I admit that I am lucky. Leading the Education Steering Group is made significantly easier due to many factors – our culture, our people, our strong client relationships, our experience and our knowledge. However, there is no doubt that during September handovers, as students start to trickle back to their studies, there is a huge amount of both satisfaction and relief.