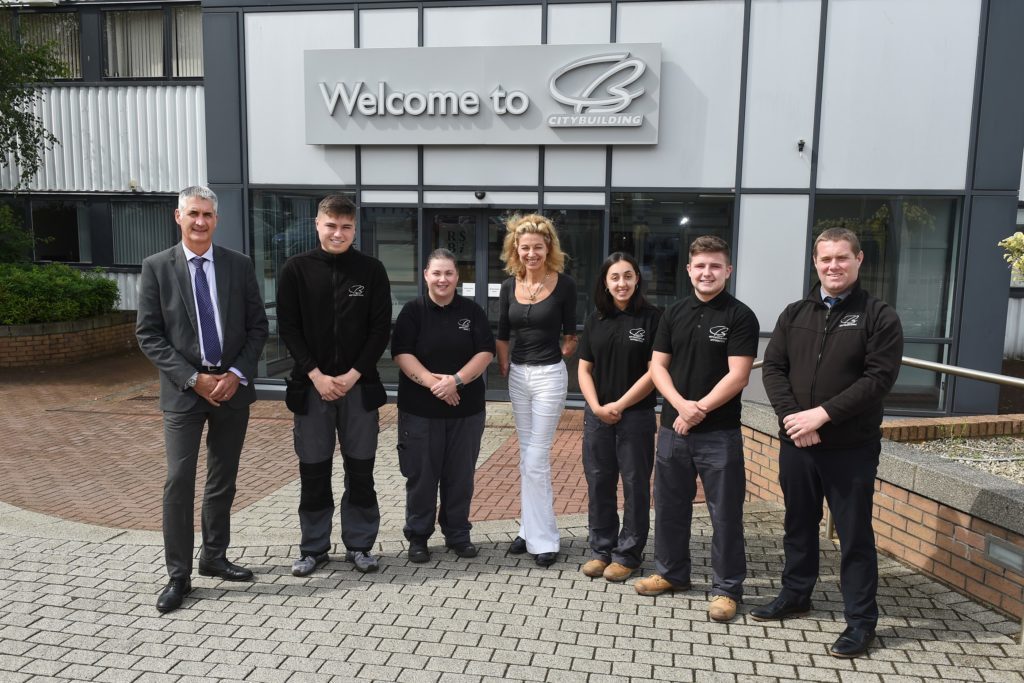 APPRENTICES from Glasgow-based City Building have met with quadruple amputee, Olivia Giles OBE ahead of a trip to Malawi where they will carry out maintenance work at a prosthetic and orthotic centre.
Phoebe Ali (19), Cameron Moir (20) and Craig Butler (19) spoke to Olivia, who founded charity 500 miles, which runs the centre in  Lilongwe.
The centre has provided rehabilitation to thousands of patients since opening in 2010. 500 miles supports the delivery of prosthetic services in Malawi and Zambia, helping to improve the lives of people with impaired mobility.
Phoebe, Cameron and Craig will be joined by a team of City Building tradespeople to carry out regeneration work in September. The team, along with colleagues from the Lord Provost of Glasgow's office, will carry out roof repairs, install new bathrooms, fit air conditioning units throughout the clinic and upgrade the interiors, furniture and electrical.
The City Building team has embarked on a number of fundraising initiatives to aid the trip, including a bungee jump, five-a-side football tournament and a charity evening. Over £5,000 was raised, which will go towards travel fees and the cost of building materials. Any tools not used by City Building staff whilst in Malawi will be donated to the clinic for ongoing maintenance.
Dr Graham Paterson, executive director at City Building said, "I am very proud of our team, who are not only incredibly hard workers, but are also committed to helping those who are in need. Over the last few months, the entire workforce has got behind the trip to Malawi, helping to raise those all-important funds that allow us to make this trip happen. Our team of volunteers are raring to go and I'm sure it'll be a trip they will remember for the rest of their lives."