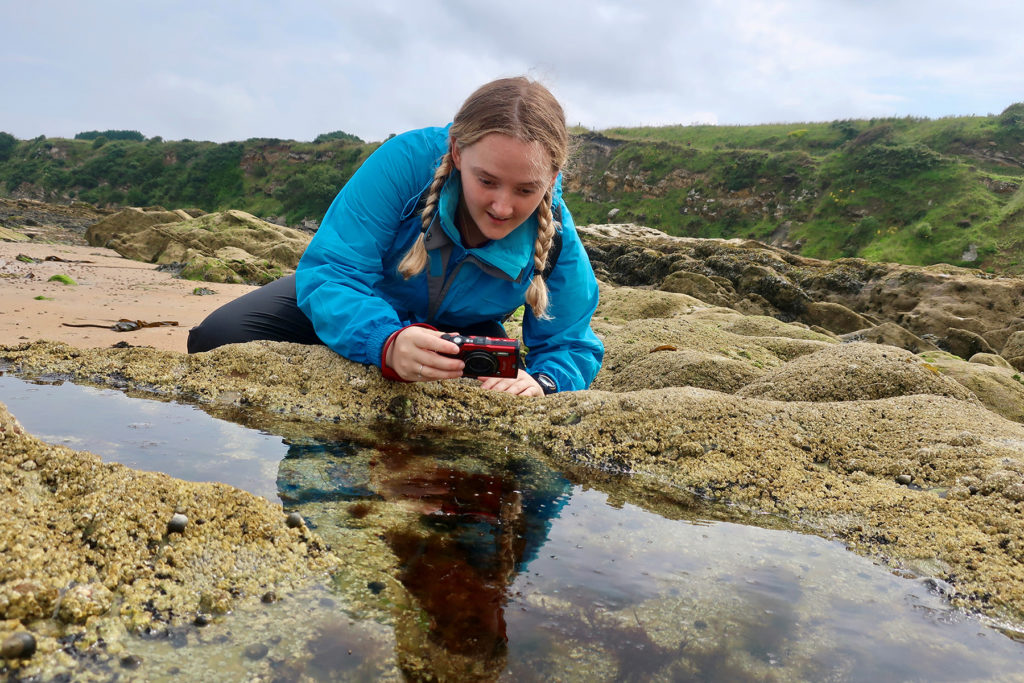 A Dundee University PhD civil engineering student has created an online documentary series on Scotland's marine life.
Elizabeth Mills graduated from Swansea University with a degree in marine biology, before beginning the postgraduate course in Scotland, with the intention of learning more about how human and marine life interacts. Her research focuses on the effects of concrete biofouling – where marine life accumulates on manmade structures, such as harbours.
The web series, titled When the Tide Retreats, sees the student delving beneath the waves of Aberdeenshire, East Lothian, Fife and Tayside to bring viewers examples of animal and plant life that make Scotland their home.
Elizabeth said, "If you are able to see first-hand what is in our oceans it becomes easier to understand and appreciate them. My PhD allows me to do the thing I love the most, which is learn about the creatures on our coastlines, and I want to inspire others by sharing that with them. Rock pooling is not only interesting but also a really fun day out.
"The one thing I'm still waiting to find is an octopus. I'm hopeful as every time I go to the coast I find more amazing life, like lobsters or entire forests of kelp, but even a humble barnacle can be exciting to witness in its natural habitat."
The informative videos can be found on Elizabeth's YouTube channel.