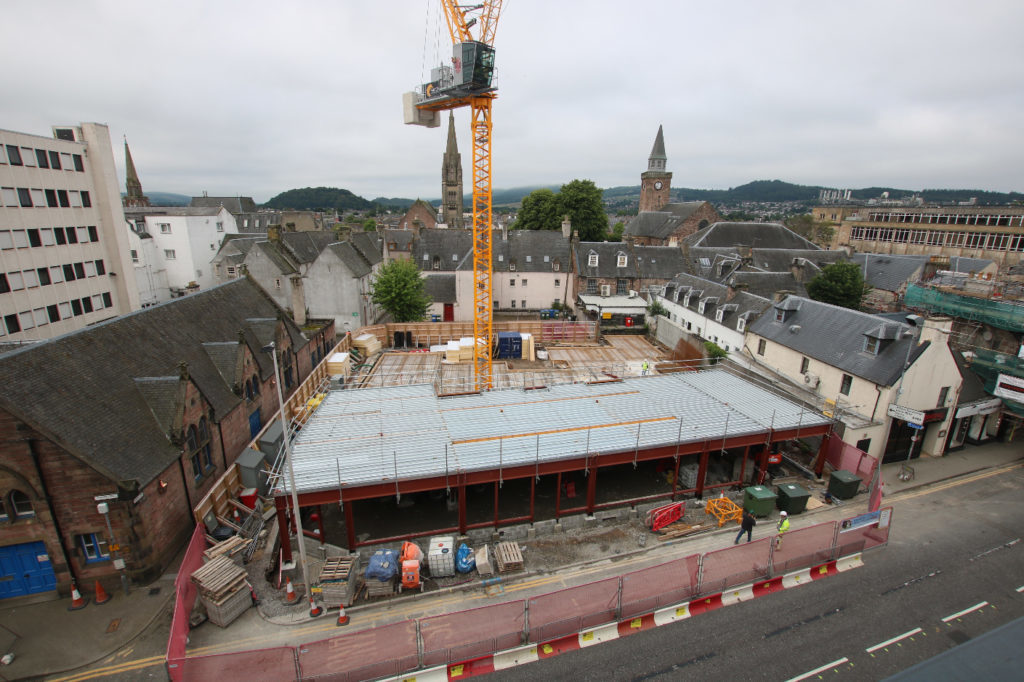 MORRISON Construction has temporarily changed the appearance of the Inverness skyline after installing a 20-tonne tower crane as part of the project to build the Wyvern House development for The Highland Council and Highland Housing Alliance.
Three lorries were used to deliver pieces of the crane, the largest of which was 3.6 tonnes, which was then lifted by a mobile crane and fixed into position.
Once complete, the development will comprise 37 new one and two-bedroom flats for rent along with commercial units. Wyvern House is planned to be delivered next summer.
Donald Mclachlan, MD of Building Highland at Morrison Construction said, "The installation of the tower crane is an important milestone for this project. I would like to thank the public for their patience during the road closure and congratulate the Morrison team for successfully completing the works in the tight timescale.
"The crane, fixed in the centre of the project site, will be used to lift and secure pre-fabricated sections of the development into place. This will include the steel fame and the cladding for the building."
Helen Carmichael, the Provost of Inverness added, "I visited last November before work had started so seeing the crane tower over Academy Street has been a very visual way to highlight the progress made in the transformation of this key city centre site. By creating much needed quality new homes for local people in the heart of Inverness we will give it a vibrancy which has been missing.
"However I believe that the redevelopment of this landmark site is more than creating quality new homes – it is also about bringing investment, jobs, people and visitors to this part of the city and the project complements all the other work going on to restoring a sense of place to Academy Street."
Gail Matheson, chief executive at Highland Housing Alliance commented, "The Wyvern House project represents a fantastic redevelopment story for one of Inverness' neglected spots. The location has tremendous potential, and the sight of a crane in the Inverness skyline marks a positive step in the delivery of a range of new, high quality mid-market rental properties for the city. We look forward to seeing the development progress to completion, and to handing over the keys to tenants, come summer next year."