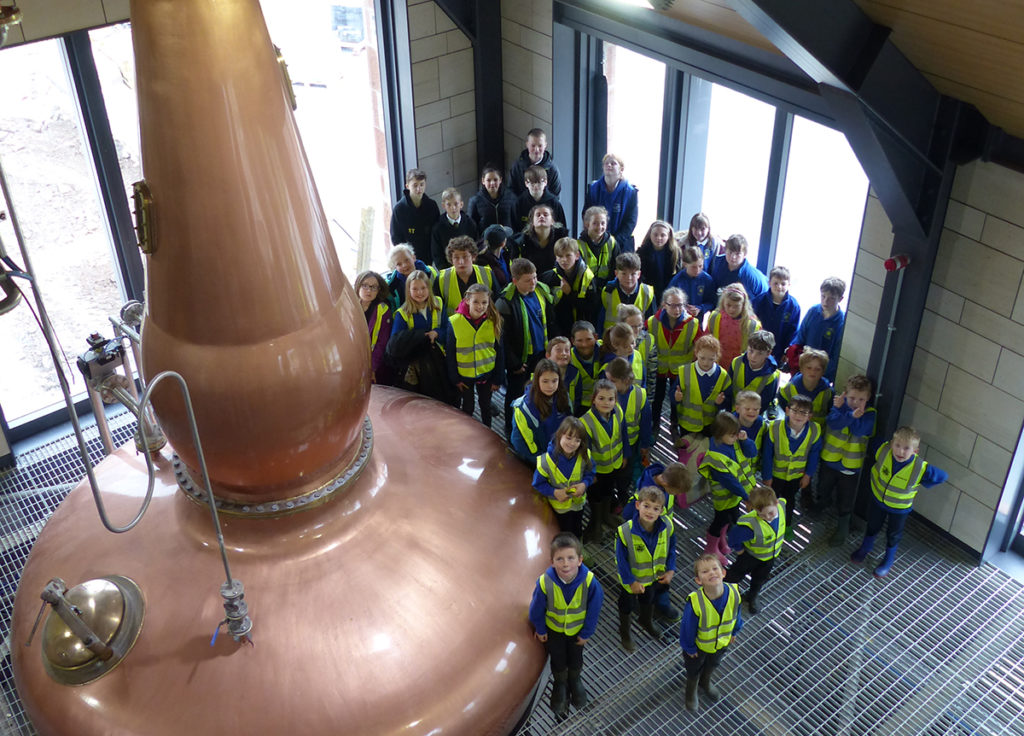 MORRISON Construction recently welcomed pupils from Ardross and Edderton Primary Schools to the Ardross Distillery project, which the contractor is currently delivering.
The project, now in the later stages of construction, has involved the refurbishment of dilapidated nineteenth century farm buildings, to create a bespoke distillery.
Morrison explained that the community benefits programme associated with the project has allowed local pupils to learn about construction through classroom visits, site tours and activities.
Ardross Primary pupils were previously given personalised hi-vis safety vests bearing their name during a visit by the local police for Road Safety Week.
Morrison Construction corporate social responsibility manager Sally Cooper said, "It was great to host pupils and teachers for their return visit to this prestigious project as it nears completion. Their excitement and interest was clear to see. As part of our progressive community benefits programme we have engaged closely with the local schools to ensure the project has a positive impact as we feel it's important to give back to the communities where we live and work."