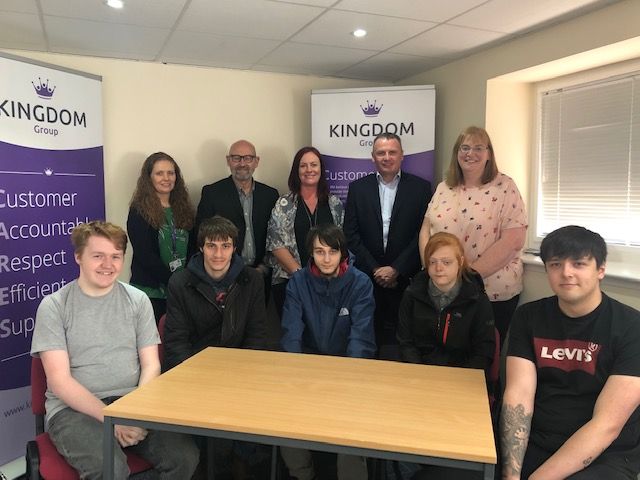 KINGDOM Housing Association has announced that its fifth annual Construction Academy will get underway later this month to help provide unemployed people in Fife with construction skills.
As part of the organisation's affordable housing development programme, the Kingdom Works team are working with Campion Homes to deliver the academy, which is hoped will improve employment prospects for the twelve participants.
The programme lasts for four weeks and will comprise of relevant construction training and a two-week work placement at one of Campion's sites. Kingdom Housing Association said recruitment was carried out through partnership working with local DWP colleagues and Fife-ETC partners and was aimed at people aged over 18 with an interest in working within the construction industry.
Bill Banks, Kingdom's group chief executive said, "We have been running the construction academies now for over five years. During this time 76 trainees have participated in the academies. The initiative provides participants with the opportunity to gain valuable work skills and experience in all aspects of the construction sector and the success rate is exceptionally high, with 61 of the participants moving into an apprenticeship or full time job in the sector, and six into full time education.
"During the period we have been involved with the construction academies, the success rate represents 88% and provides the participants with career opportunities that would otherwise be difficult  for them to obtain in today's environment."
Dougie Herd, Campion's joint MD added, "We are delighted to participate in our third Construction Academy with Kingdom Housing Association and welcome the 12 individuals for what we all hope is their first path in a career in the construction industry. Over the last three years we have created nine full time positions and four apprenticeships through the programme and we must thank Kingdom for the assistance in providing the trainees to help us with the skills gap in the construction industry."
Construction employers looking for support to fill vacancies are encouraged to contact Kingdom to find out how they can help.