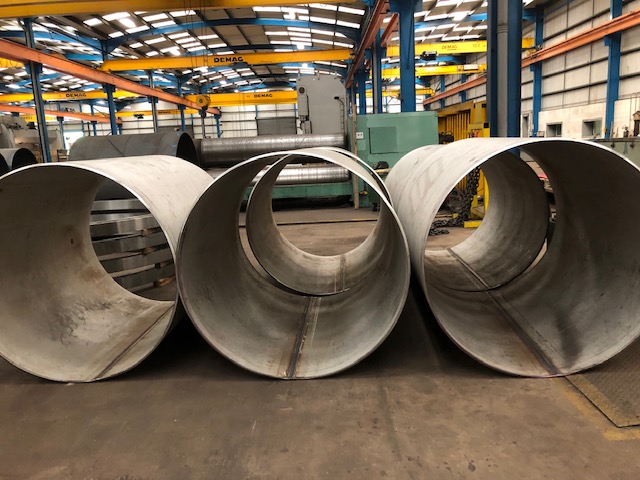 A Scottish engineering company with just six members of staff has secured a £1 million supply contract with a sewage processing plant in China.
Allards International Ltd, based in Arbroath, will design, manufacture, test and deliver jacket pipe heat exchangers to the Chinese plant owned by global giants Kubota.
Olivier Sucquart, managing director of Allards International said, "We were honoured and proud to be awarded this contract for such a massive engineering project. We are a small company in Scotland and we are supplying China with specialised equipment designed here and made by manufacturing partners in several other countries including the UK."
The contract comes on the back of extensive work in securing relations in China, with this current deal expected to be just the start for the company approaching its 20th anniversary this year.
"The whole point of starting to look towards China was to get this type of contract.  Our managing director, Olivier Sucquart, has been back and forth to China over the past two years to nurture relationships, to get to know people and establish trust," explained Edith Adam from Allards' business development team, before continuing, "Olivier will be in China again next month and we had a visitor from China come last week to meet with us and see the office – so it's back and forth all the time.
"$1.3 million (£1m) – it's a big contract for us. The point of us shouting about it is because it's Scotland supplying China, and not the other way around. This time it's designed in Scotland, made in the UK and delivered to China – so it's a big one."
The jacket pipe heat exchangers that Allards will supply to the plant are comprised of several stacked units of 1.4 metres in diameter, and eight metres in length, pipes with further inner pipes to allow for fluid heat transfer.
"We're in charge of the whole project – from design to delivery.  We will do the design here in Arbroath and then parts of the project are made in England, Europe and the Far East," Adam added. "Then the company will put everything together and we are in charge of that coordination and delivery to China."
Delivery of the project is expected to take place during the fourth quarter of 2019.
Arbroath company lands £1m China contract