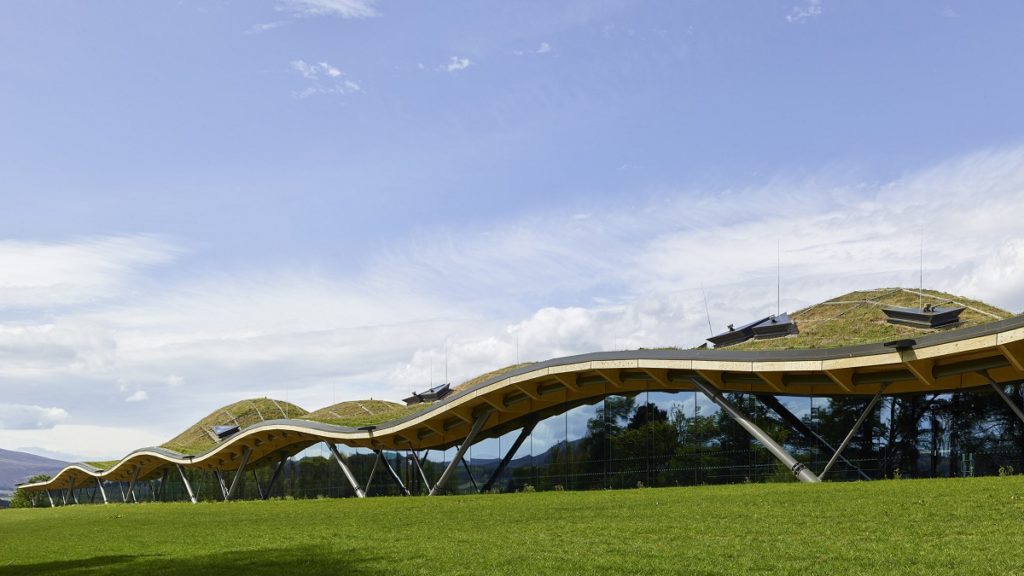 TWO of Robertson's most significant projects have been recognised at the Royal Institution of Chartered Surveyors (RICS) Awards.
The £140 million Macallan Distillery and visitor experience in Speyside, for spirits giant Edrington, picked up the 'Design through Innovation' award at the Scotland ceremony. Judges commended the project team's 'careful management of the environment, sustainability and local resources, particularly water', and the building's 'innovative' design.
Whitley Bay's Spanish City regeneration project, delivered by Robertson for North Tyneside Council, was awarded the 'Tourism and Leisure' title. Judges commended the £10 million project for 'transforming a declining waterfront building into a shining beacon of hope and prosperity'.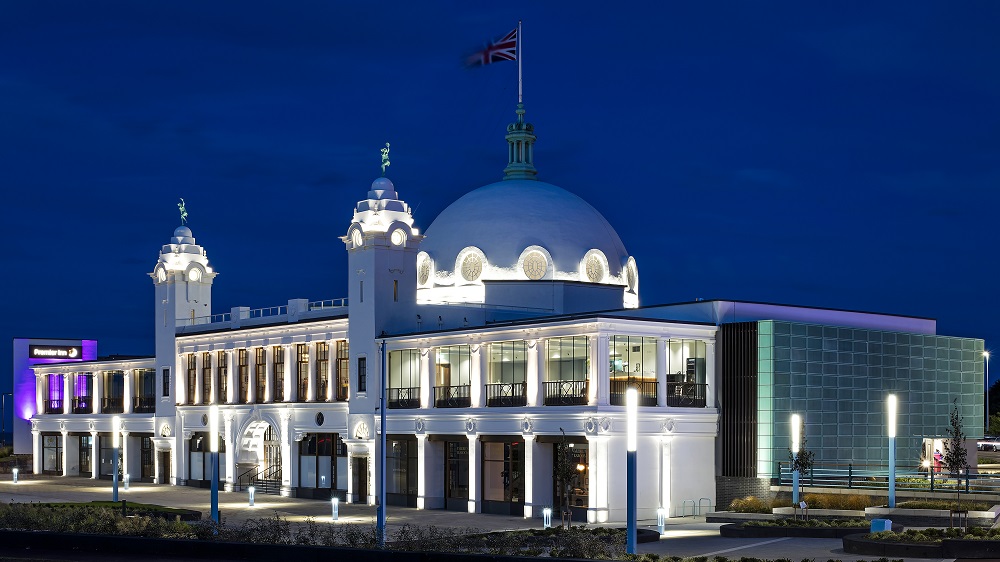 Derek Shewan, CEO of Robertson said, "The awards celebrate the diverse range of skills and expertise that we have within the business – from the painstaking restoration and refurbishment of iconic buildings to delivering state of the art, innovative projects.
"We're incredibly proud to have played a key role in the delivery of two hugely significant buildings that will go on to bring lasting benefits for the local community and economies for decades to come."
George McKenzie, Edrington's UK engineering manager commented, "This award is testament to the vision, hard work, commitment and collaboration from our team and our partners.
"Together, their unwavering commitment to excellence enabled us to deliver this unique and striking piece of contemporary architecture."
North Tyneside's elected mayor, Norma Redfearn CBE said, "We are immensely proud of our iconic Spanish City and the work that has gone into restoring it – so to see it claiming such a prestigious award is absolutely fantastic.
"The Spanish City is incredibly important to the people of North Tyneside and part of the reason that our borough is so special. The work from Robertson absolutely did it justice and they did an excellent job of maintaining the heart and history of a building that means so much to our community."
Adam Serfontein, chair of the judging panel for the RICS Awards added, "A diverse range of innovative projects, of all sizes and budgets, made the shortlist this year and the winners are truly representative of our region's best and most innovative built projects that are having a significant positive impact on their communities.
"The teams behind these winning projects should be very proud of their exceptional achievements and contribution to the region."
Both projects will now go on to compete against other regional winners at the national RICS Awards Grand Final, to be held in London this October, for the chance to be crowned the overall UK winner in their respective category.