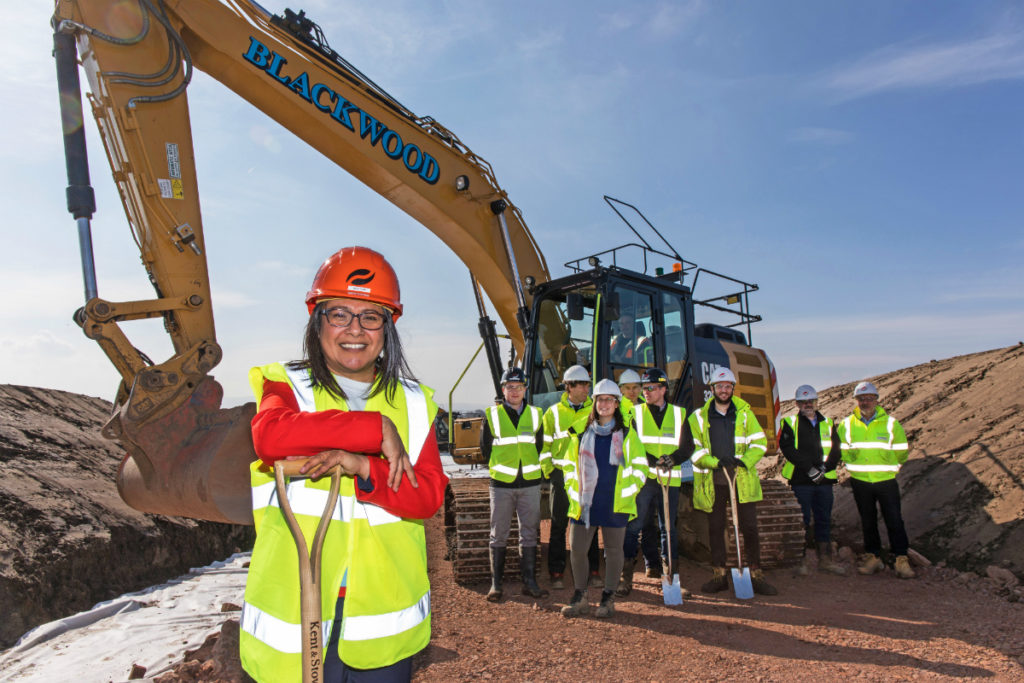 CONSTRUCTION of East Lothian's newest primary school, which is being funded entirely through developers' contributions, has started at Letham Mains, Haddington.
Morrison Construction was appointed to build the £8.6 million school after planning approval was granted for 800 new homes at Letham Mains.
The foundations and concrete base have already been completed and the steel frame will shortly be erected. 800 tonnes of ground soil taken from the site have been moved to other projects in the county, including to a BMX track at Musselburgh.
Councillor Shamin Akhtar recently visited the site to see the progress being made. She said, "Haddington is growing with people choosing to live here because it's a lovely town with beautiful natural settings and good transport links within the county and wider region. It's important that we keep up with the pace of growth, have facilities in place to accommodate it and ensure our wider community benefits from it. I look forward to returning to Letham Mains Primary School later in the construction process as it continues to take shape."
Jim Hanna, Morrison Construction project director added, "'It was great to be joined by representatives of East Lothian Council on site so they could see the good progress we are making. With groundworks and foundations complete, we are now underway with the steel frame for the new building which will start to provide the community with a sense of what the school will look like once delivered.
"Morrison Construction is committed to minimising the impact of our activities on the environment and local community. Already during the project we have been able to divert hundreds of tonnes of soil from landfill for reuse at Musselburgh, and we look forward to maintaining a proactive approach to sustainability throughout our time at Letham Mains."
Letham Mains Primary will feature 14 classrooms suitable for pre-school and primary teaching, a dining hall, social space and a two court PE hall with retractable seating. Construction is due to be completed in summer 2020