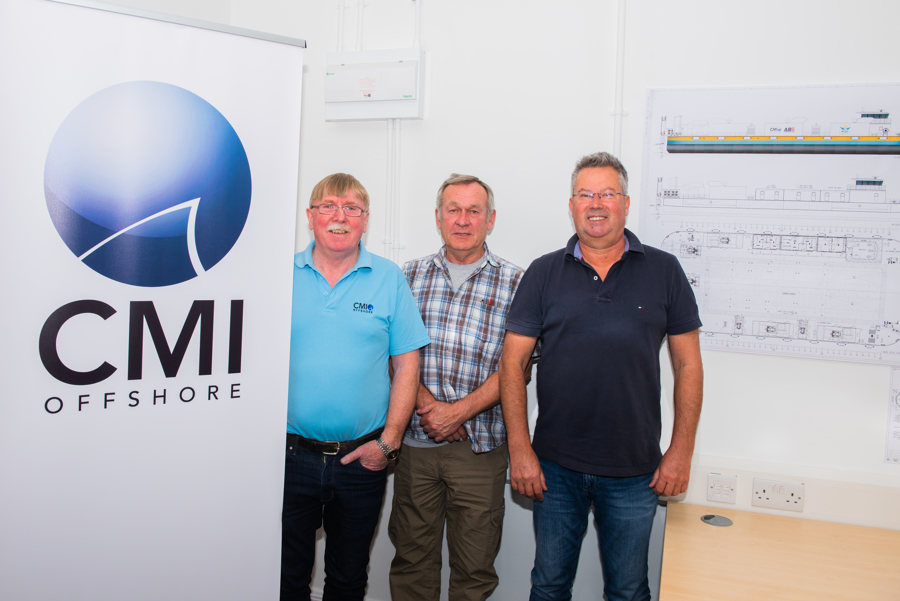 RIVERSIDE Inverclyde (Ri) has announced CMI Offshore Group (CMI), the owner and operator of a 25-strong offshore fleet, has taken a lease for the largest space at Scarlow House Business Centre in Port Glasgow.
The space can accommodate up to ten people. CMI currently has six employees working at nearby Ferguson Marine on the development of its Air Cushioned Barge (ACB) for NCOC in Kazakhstan.
Based originally in Aberdeen, CMI was bought in 2013 by a Greek shipping business with interests in eastern Europe, Africa and South America.  
The news follows another maritime business, Blu Marine, announcing its arrival in Inverclyde earlier this year. 
George S MacLeod, ACB construction manager at CMI said, "We are working hard to bring the ACB project to a successful conclusion alongside Ferguson Marine and other project partners. Having a base here in Inverclyde is therefore essential. We are tendering for other work in the UK and are confident that our Inverclyde presence will grow as we win increased business." 
Ri chief executive Fiona Maguire added, "We are delighted to welcome CMI Offshore Group to Scarlow House Business Centre. Inverclyde has a rich shipbuilding history, and the arrival of a further globally-operating marine business is excellent news for the area. We believe CMI's presence will encourage other marine service sector companies to consider Inverclyde as a highly-attractive location with a skilled workforce and extensive opportunities for our growing marine services' sector."