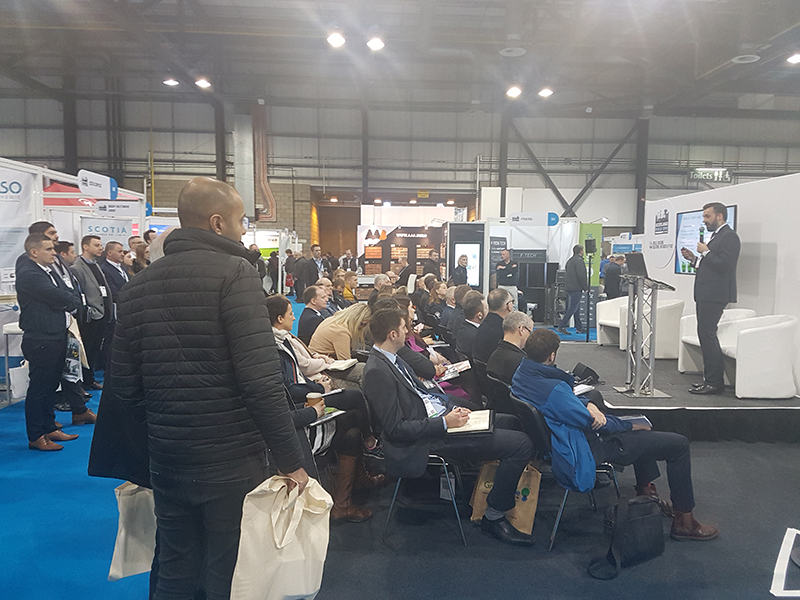 ANOTHER Scotland Build is in the books, with the 2019 edition of the show set to be remembered for highlighting the role that women can play in an industry crying out for fresh talent.
Thousands of visitors attended the two-day exhibition at the Scottish Event Campus (SEC) in Glasgow. They were treated to more than 150 exhibitor stands, comprising a broad range of firms representing different aspects of the construction sector.
High profile speakers tackled multiple issues from sustainability and BIM to architecture and the future of construction.
How to attract more women into construction was one of the themes of this year's Scotland Build. With that in mind, one of the most successful sessions was the Women in Construction networking event, held on the Day Two. Ahead of the event, organisers said they were confident of attracting the largest gathering of women in Scottish construction this year to hear from leading construction professionals including Amanda McKay (quality director, major projects, Balfour Beatty), Ashley Constance (pre-construction and development manager, Morrison Construction), and Emma Marriott (managing director, Contract Scotland).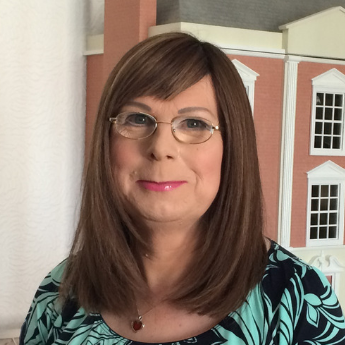 The free session gave women the chance to network and examine issues such as gender imbalance and inequality within the sector.
Andreas Ward, senior account manager for show organisers Oliver Kinross told Project Scotland, "Women in Construction was huge. We're really proud to be one of the exhibition companies pushing that forward in the construction industry. We can talk about architecture, we can talk about future of construction, but there are themes running in the construction industry which need addressing. Women in Construction is trying to give women more of a voice in construction to create more of a level playing field which maybe hasn't been the case for a while."
Andreas described the overall Scotland Build exhibition as a success. "A lot of exhibitors have been having good conversations with attendees," he said. "We've had the right attendees for them; a lot of people through the doors as well so it's been a really good show. We're really happy with the turnout.
"We've had great feedback from our seminars, from our speakers. They've had as much fun doing the presentations as the audience has had interacting with them."
Andreas said there is a clear appetite for a construction trade show north of the border and that, despite the increasing use of technology to conduct business, there is "absolutely" still a major role for face-to-face meetings.
"Not everyone wants to exhibit, not everyone wants to go to a show, but those who have come along and got involved see the benefit," he explained. "I talked to someone earlier who said he'd had a 15-minute conversation that he'd been trying six months for. He had that conversation and it's paid for the show. 
"The Scottish market is a friendlier market, people are looking to do more business face-to-face. Obviously social media is still being used… but really face-to-face is always a much nicer atmosphere to sell and buy in."
Ross Stewart from exhibitor Aco, agrees. The firm was exhibiting products from both its water management and building drainage divisions. "A lot of our products are commodity products," Ross said. "People want to get up close with them. You don't get that effect from a brochure."
Ross said he'd been surprised by the diversity of the show. "A flood of people came in very quickly this morning. It's very diverse; a lot more diverse than I thought it would be. There's a bit of everything."
Describing the Scottish market as "vastly important", Ross added, "We have a very distinct business model for our Scotland and Ireland divisions, where we can amalgamate all our divisions to suit the customer's needs. It's very different from the rest of the UK. Having that independent business model proves how important it is to our business."
Another exhibitor was Empteezy, who were showing off the latest spill containment and spill prevention products. Group marketing manager Sean Lightheart said, "We service a multitude of different sectors, construction being one of them. What we are predominantly known for is spill control and spill containment. We've got a construction tipping skip, which is semi-automated. It has a lever at the back which you pull and it releases any waste produce. It's particularly good for waste management on site."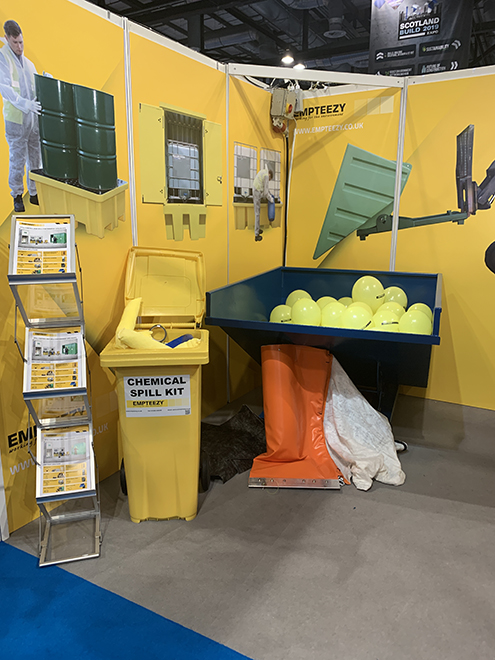 Empteezy also promoted their emergency tank shower, which is effective in remote locations where access to water is limited and workers potentially come into contact with hazardous materials. 
Sean believes the environmental aspect is becoming more pertinent to firms in the construction sector. "There's no avoiding it, especially because of the punitive sanctions," he explained. "We've seen some quite considerable fines in the last ten years. We have such a disposable culture and we need to change away from that."
Aarsleff Ground Engineering UK was also in attendance. The firm's Harrison Marshall-Lack explained Aarsleff is targeting further growth in the Scottish market and planned to use the show to get better recognition, meet new people and learn more about the market. 
"The Scottish market is a very big market," Harrison said. "We have the manpower and machinery to get there. I've heard a lot about the Scottish Government putting money into housing. We provide piling and ground beams for housing developments so it's quite an interesting market there. We offer a range of geotechnical and retaining wall structures, which really can suit the Scottish market."