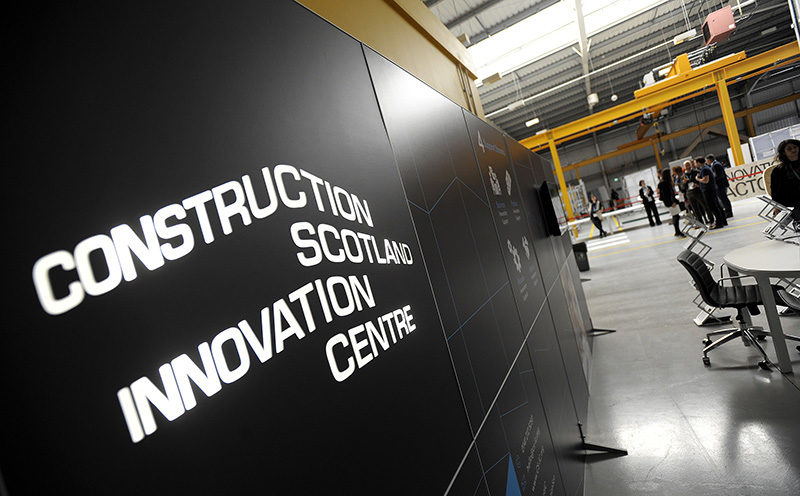 CONSTRUCTION Scotland Innovation Centre (CSIC) is running a free event aimed at helping companies take advantage of the Industrial Strategy Challenge Fund's Transforming Construction programme.
The programme is part of the UK Government's Sector Deal, which will see £170 million of government investment over three years to help prepare the UK construction sector for the future.
Transforming Construction seeks to help companies adopt to digital and manufacturing technologies that will help them construct buildings 50% faster, 33% cheaper and with half the lifetime carbon emissions. It also aims to boost construction workers' skills and help train the next generation of industry.
Opportunities as part of the programme include the establishment of a core innovation hub, which will support sector collaboration, and a new £36 million active building centre, which will look at energy generation, storage and release technologies and how these can support active buildings that effective act as power stations. There will also be calls for research and development projects that encourage cross-sector collaboration.
The ISCF Transforming Construction: Opportunities in 2019 event takes place at CSIC in Hamilton on Thursday 28 February and will feature speakers from Innovate UK, Network Plus, Core Innovation Hub and the Active Building Centre.
Speakers will include: Jonny Williams, head of projects at the Active Building Centre; Oliver Novakovic, technical & innovation director at Barratt Developments; Jamie Johnston, head of global systems at Bryden Wood; Sam Stacey, challenge director – Transforming Construction, UKRI; Mike Pitts, deputy challenge director, Transforming Construction, Innovate UK; Trudi Sully, associate director, construction and infrastructure, Manufacturing Technology Centre; Keith Waller, programme director, Transforming Construction Alliance.
Stephen Good, chief executive at CSIC commented, "2019 presents a major opportunity for anyone involved in construction in Scotland to benefit from the initiatives and opportunities offered by the Transforming Construction programme. However, we know change can sometimes be daunting, which is why I'd encourage anyone who is interested in the future of construction but may feel slightly overwhelmed about where to begin, to come along to this event and hear from the organisations involved.
"By the end of this event, you'll have a much clearer picture about what Transforming Construction can mean for your business."
Those interested in attending can visit the event website here.