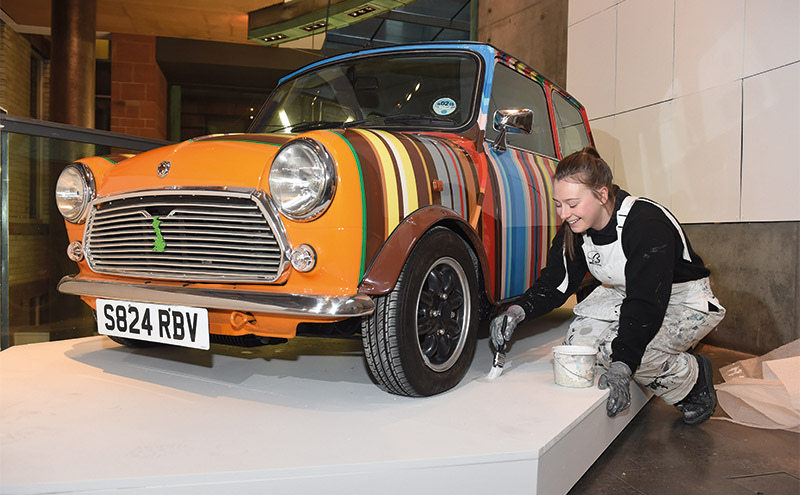 DIVERSITY is a major buzzword at the moment as far as the construction industry is concerned. Most people seem to agree there's not enough females, youngsters or people from ethnic minority backgrounds entering the sector.
With skills shortages growing, technological demands changing and the potential of Brexit to further impact the availability of workers, the need to attract a diverse and multi-skilled talent pool has never been greater.
Glasgow-based construction firm City Building has been on a mission to change things for the better. The business commissioned an independent report into its own diversity performance last year and is now engaging with members of its supply chain by offering support and assistance as well as encouraging them to be proactive when it comes to furthering diversity in the workplace.
As part of this, City Building recently hosted a workshop attended by around 40 individual suppliers, which examined a range of issues including barriers to diversity and the importance of measuring and tracking progress on the matter.
Dr Graham Paterson, executive director of City Building told Project Scotland, "Over many years we've worked hard, targeting our recruitment to try and create a more diverse workforce. We wanted to explore City Building deeper in terms of an independent review on how we were performing in the area of diversity and try to benchmark that with the industry in general, to give us a platform as well as an idea of where we were, and what we needed to do to improve."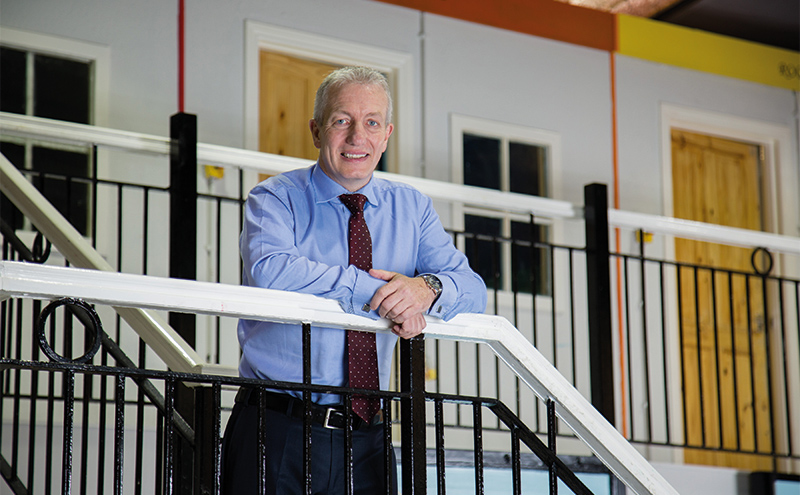 The research into workplace demographics, conducted by GenAnalytics, highlighted a number of findings, including the fact that nine out of ten City Building employees were male. However, the firm employs 16 times more females (32%) in craft trade roles than the construction industry average (2%), and the senior management team has a 50/50 gender split.
The research also found the business employed a huge number of people from some of the most deprived areas of Scotland, including 24% of employees hailing from postcodes ranked within SIMD1 on the Social Index of Multiple Deprivation.
43% of City Building's workforce have been with the firm for over 20 years, with 56% over ten years. The business currently has some 260 apprentices, 4% of whom come from ethnic minority backgrounds, which Graham said he believes is double the industry average. 9% of City Building's apprentices are female (compared with 2% of Modern Apprentice starts in the construction sector over the last year). Additionally, more than half the employees at RSBi (Royal Strathclyde Blindcraft Industries), City Building's manufacturing arm, have a disability.
"When we sit down with our partners and various clients, it's good that we have a report that's independent and can back-up  things  we say about  our values. We can actually give information and talk to various people in the industry about what we do in terms of diversity and inclusion," Graham added.
"It's also about the engagement of our supply chain as well. We have in the region of 130 different suppliers and contractors that work across our business. It's about building greater diversity and inclusion within their areas."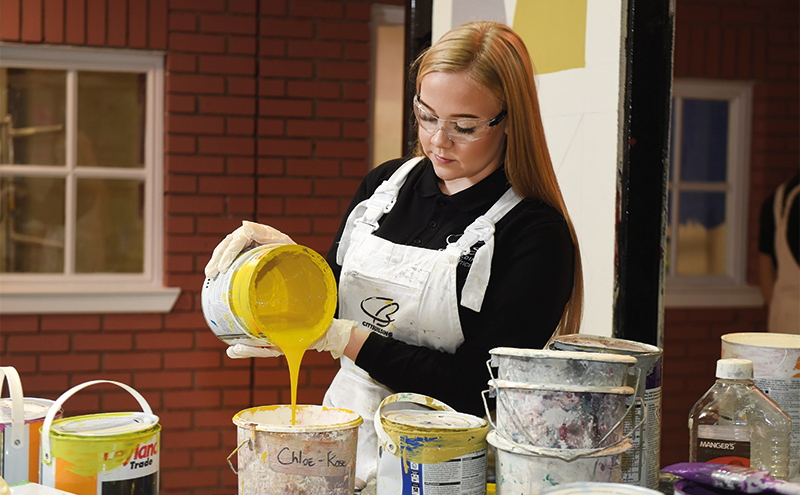 Graham believes the overall image of construction is improving but more work is required to encourage people from diverse backgrounds to consider careers in the industry.
"A wider, diverse workforce allows for a greater talent pool, which means you have the best people for the job," he explained. "We have female construction ambassadors. We target secondary schools for letting young people know there's a full career journey available within construction. We highlight at a very early stage – even primary school age – that women are welcome into construction.
"We've got a prime example. Our Apprentice of the Year, who has won that title twice over her apprenticeship, is Lisa Murphy. One of our  apprentices through this year's intake applied after Lisa visited her school. She was so  encouraged to hear what Lisa had to say about the industry. It was a career that person maybe wasn't going to go into but applied  because of the role Lisa played, which shows we're doing something right."
Graham stressed the importance of providing opportunities for employees to work more flexibly in helping to attract a more diverse workforce. He cited an example of scheduling appointments later in the morning to allow parents to drive their children to school and still complete a full day's work.
The diversity workshop was "received very well" by City Building's suppliers, Graham revealed. "They understand and recognise that strong diversity is very important to future success," he said. "They recognise that SMEs maybe don't have the resources that we have, and the capability of sending people round schools and doing all the different things that we do. Working with us, we hope we can provide support and assistance in various areas to allow them to improve on their diversity and be more proactive in that area."
One of the workshop attendees was Alex Weir, general manager of Glasgow-based social enterprise Spruce Carpets. The organisation employs 20 people and also offers work and volunteer placements. Alex told Project Scotland that the overwhelming number of people who apply to join the Spruce team as volunteers and work placements are white males.
"We run a warehouse operation and it is overwhelmingly male," Alex explained. "There is a sense of that barrier to females coming in. We are not attracting females to our warehouse environment. I think that's probably fairly typical across warehousing. I know there are females working in warehouses but not in our situation.
"We have an open door; anyone can come in, but we don't tend to attract females. The people we tend to attract are people who are more distant from the labour market. They don't see themselves doing anything other than traditional manual work.
"Our work environment is possibly not conducive to attracting and retaining females. It's a fairly cold environment; it is male dominated so that might put off some females as well. I think it's also the way people's views have been shaped by society."
Spruce Carpets offer in-house work, training and development opportunities. They can support individuals to achieve qualifications such as a forklift licence or construction skills certificate.
Alex said the City Building diversity workshop was one of the most positive he'd been to in a long time.
"I thought it was a very positive workshop, there was nobody holding back," he commented. "People felt fairly comfortable talking about their own experiences and expressing their own opinions and views. It's not the easiest subject to talk about and to lay bare your shortcomings, but there was a very positive group of people in the room who wanted things to change and make a difference."
Alex believes a more diverse workforce not only potentially creates commercial advantages for organisations, but can also help produce societal benefits.
"(In a diverse workforce) I think you will get a better spread of opinions and approaches to work," he said. "I think you will get possibly more of an exchange of views and a better mutual understanding between different groups.
"This can lead to increased tolerance, which I think makes individuals in-house and also out of work a bit more rounded and considered in their views, and possibly their behaviours."