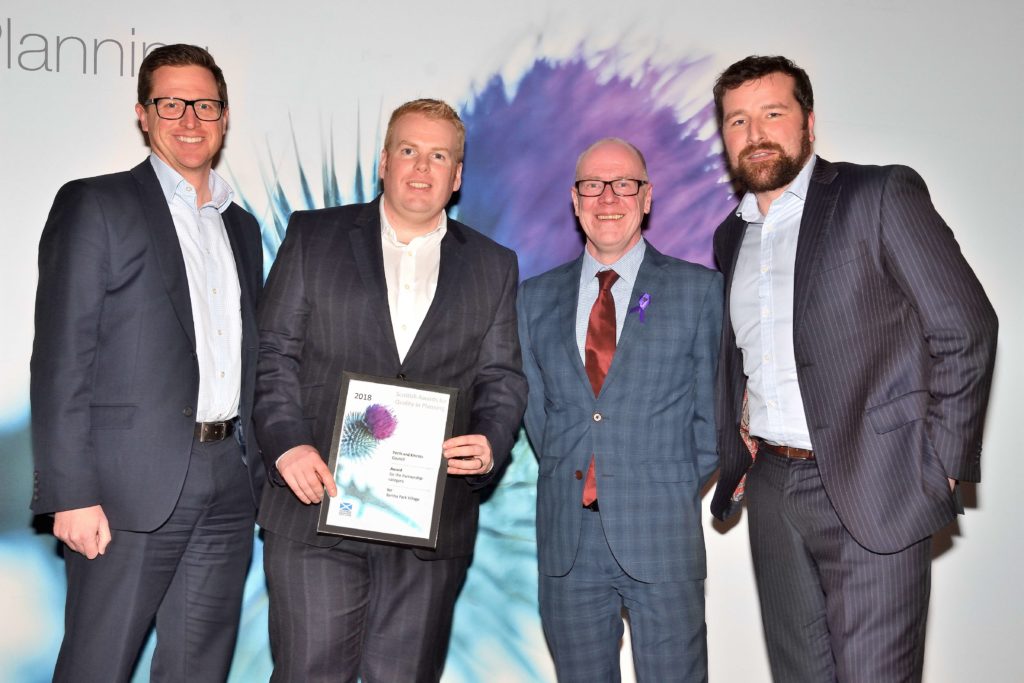 BERTHA Park has been recognised by the Scottish Government with a major planning award.
Springfield Properties and Perth & Kinross Council picked up the Scottish Award for Quality in Planning within the Partnership category for the new village, which is being built on the edge of Perth.
The development features a range of houses, retail and offices spaces, restaurant and cafes, and a medical centre. It will also be the site of a purpose-built school with space for 1,110 pupils.
Innes Smith, chief executive of Springfield Properties said, "On a project of this size, collaboration between developer and local authorities is absolutely paramount. Since the outset, we have worked closely with Perth & Kinross Council, and the landowners, to facilitate the delivery of a landmark development for the area. To be recognised for the partnership award is a wonderful achievement and testament to the diligence of all those involved."
Councillor Murray Lyle, Leader of the Council, added, "I'm delighted that Bertha Park has been recognised with this award. Planning a new community takes close partnership working, and this project has really shown what can be achieved when all parties strive towards the common goal of providing not just homes, but a thriving new neighbourhood with a new secondary school and leisure opportunities. With new road access delivered by Perth & Kinross Council, and support for active travel, people moving to Bertha Park will be well-connected, benefiting from Perth's independent culture and the living oasis of our countryside. The quality of our partnership with Springfield reflects the characteristics of our communities."