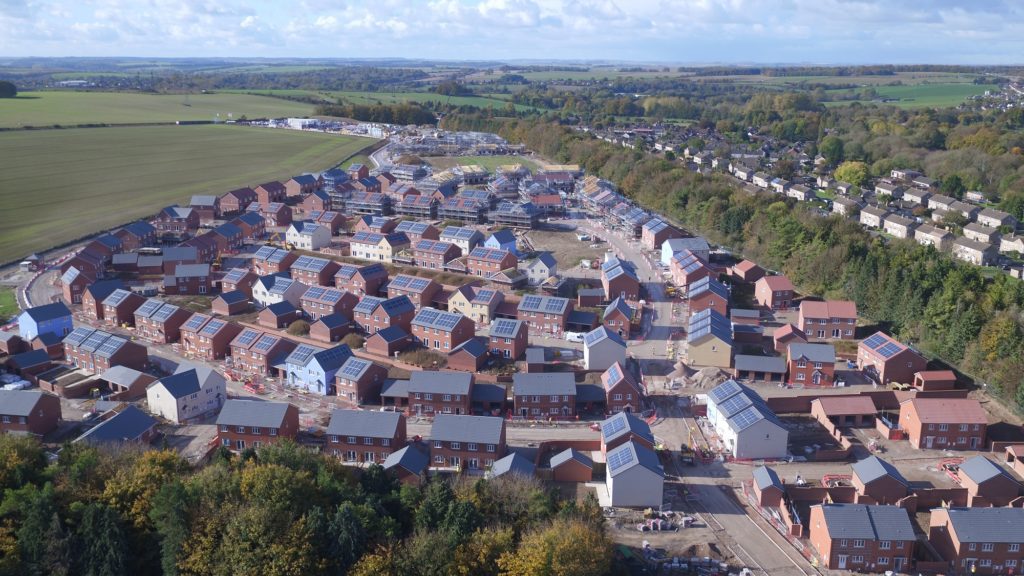 LOCHMABEN-based Russell Roof Tiles has won its largest single project in five years – a £1 million contract to deliver pitched roof tiles and accessories for a Ministry of Defence (MOD) scheme in Wiltshire.
The works form part of a £250 million MOD housing scheme currently underway on Salisbury Plain, which will see 917 modern homes built across two Wiltshire towns, Larkhill and Ludgershall, as well as the village of Bulford.
Russell Roof Tiles was appointed by contractor Lovell Partnerships Limited as the sole roofing supplier, with the firm creating a specific delivery schedule for all three sites.
With an estimated completion date of spring 2020, the large-scale development is part of the Army Basing Programme, which includes around 4,000 British troops returning home from Germany and relocating within the UK in 2019.
The development will comprise three to four-bedroom houses and a small number of bungalows, adapted for families with special requirements.
Over the next 18 months, Russell Roof Tiles will supply tiles in two different profiles from its Commercial Range – Grampian Slate Grey and Double Roman in Terracotta.
James Pendleton, regional sales director at Russell Roof Tiles commented, "This is a large-scale and significant project and we are proud to be involved in the project, delivering our market leading and sustainable products and systems.
"The Russell Roof Tiles team will utilise its incredible expertise and knowledge of previously working with Ministry of Defence and Lovell Limited to deliver an efficient and high level of service. We look forward to working closely with the team over the next 18 months."
Previously, Russell Roof Tiles worked in partnership with Lovell Partnerships to deliver 346 homes for the MOD in Stafford in 2014 and 2015, as part of the £50 million Project BORONA redevelopment that also saw new barracks accommodation as well as new offices, workshops, shops and leisure facilities.
Roy Worboys, procurement and sustainability manager for Lovell Partnerships said, "Lovell were attracted to Russell Roof Tiles for a number of reasons, not least of which being their commitment to producing quality products within a sustainable and innovative manufacturing environment, demonstrated by their 'Silver' membership of the Supply Chain Sustainability School, an organisation Lovell is pleased to support.
"Russell Roof Tiles' track record of successful delivery on our premier housing schemes across a number of years was also a major factor and the team have worked closely with our operations team in planning deliveries to meet our ambitious programme, a great example of partnership working to achieve mutual goals."