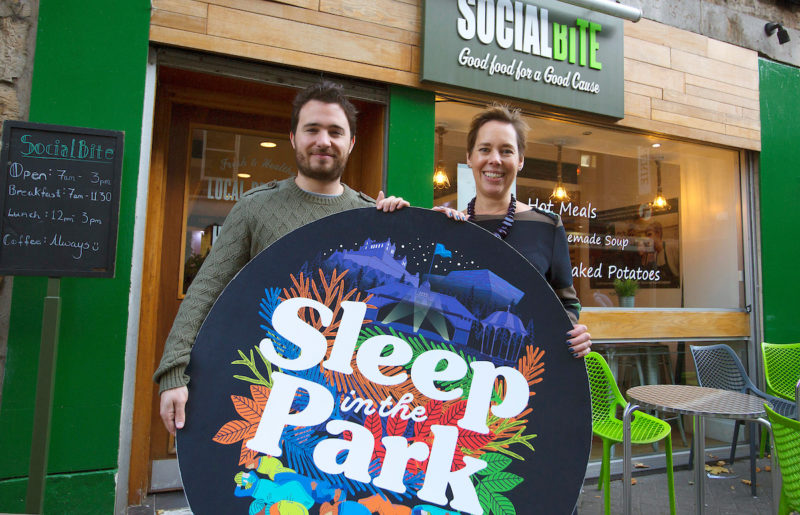 HOMES for Scotland (HFS) has announced a new charity partnership with social enterprise Social Bite aimed at tackling homelessness.
Several members of the HFS executive team will take part in the Sleep in the Park event, with fundraising already underway.
HFS chief executive Nicola Barclay said, "I am delighted to announce our new partnership with Social Bite and our support of its mission to build a collaborative movement to end homelessness in Scotland. The money raised through December's sleep out and donations received from our 2019 Annual Lunch will be used to fund a range of initiatives, most notably Housing First – an innovative housing model providing much needed accommodation as well as wrap around support to enable people experiencing homelessness to break that cycle and reach their potential.
"Access to a warm, secure home is a fundamental right which means we can all contribute fully to society and I look forward to personally contributing my time to support this cause alongside the HFS team."
Social Bite co-founder Josh Littlejohn added, "We are delighted to have the support of Homes for Scotland and are looking forward to working together on this partnership, both through encouraging people to take part in this year's Sleep in the Park as well as the other exciting planned initiatives. We are incredibly grateful to everyone at Homes for Scotland for joining us in our mission to end homelessness in Scotland."