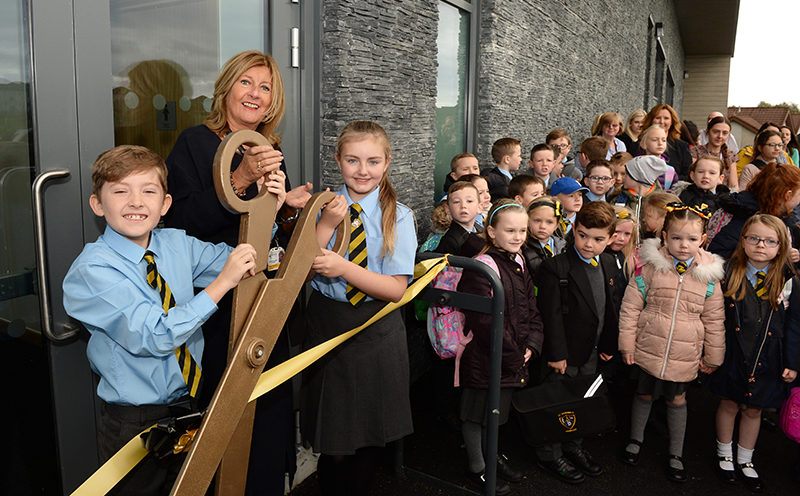 PUPILS from St Dominic's primary school in North Lanarkshire have moved into a new £7 campus more than three years after their previous building was destroyed by fire.
Staff and pupils had been temporarily based at St Margaret's High in Airdrie prior to this week's move. The new facility, built by Morrison Construction, includes a nursery and large games hall with a stage and sound system.
Headteacher Teresa Verrecchia said, "It's wonderful to return home to a fantastic new school building and once again be in the heart of our community here in Petersburn. It's been a challenging period but everyone has worked together so well to ensure our young people were given the best care and attention to ensure their learning and development continued unaffected.
"Our fantastic new school and nursery really is a new beginning – after the fire we lost all our records and resources and many of our staff and pupils are new and have no memories of the old building. It looks absolutely wonderful – particularly the teaching areas – it's so fresh and welcoming and I know our children with thrive and grow in their new environment."
Eddie Robertson, Morrison Construction's managing director for Central Scotland added, "It is fantastic that pupils and teachers have been enjoying the state-of-the-art educational facilities on the first day at their new school. We are proud to have delivered this project that will provide a lasting benefit to the community and has positively impacted on the local economy by supporting six apprenticeships starts, six apprenticeship completions, two graduates and creating nine new jobs during construction."