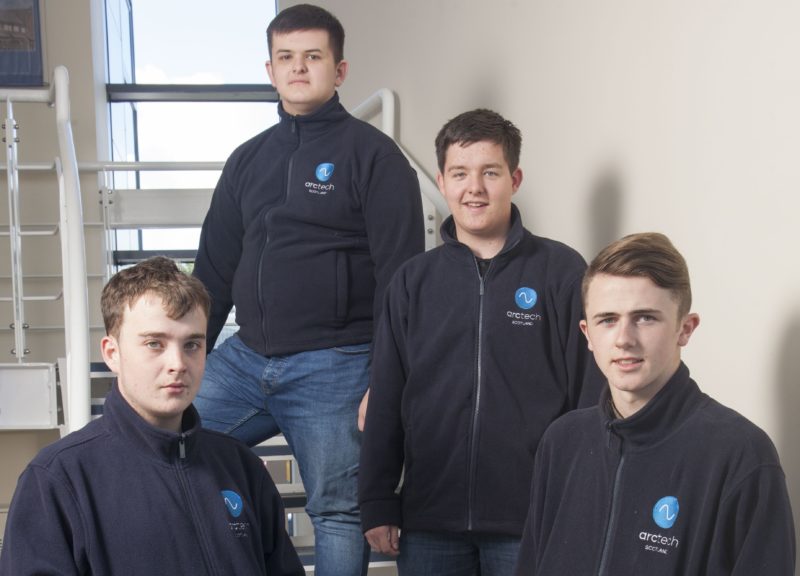 M&E specialist Arc-Tech (Scotland) has taken on six new trade apprentices, bringing the total number of apprentices employed by the firm to eleven.
The new recruits comprise two electricians, two plumbers and two heating engineers. They will now embark on a four-year training programme to acquire practical and theoretical skills before qualifying with a recognised trade qualification.
John Gallacher, managing director of Arc-Tech said, "Arc-Tech received dozens of applications for this year's apprentice intake and we are delighted to have been able to increase our apprentice intake compared to last year. It's a positive sign; young men and women are clearly interested in a career in construction which bodes well for the future of the sector particularly in building services where there is significant demand for tradespeople.
"For us as a company, we are extremely proud to be in a position that after only two years of trading we have been able to provide eleven young people with the platform to launch a lifelong career in the industry."
The news comes after Arc-Tech recently announced the employment of their 100th staff member. John added, "We have grown exponentially over the last two years but this was something that we needed to do in order to fully meet the needs of our clients. Our trade apprentices undeniably have access to a wealth of knowledge and experience and we look forward to working with them as they develop across our contract portfolio."