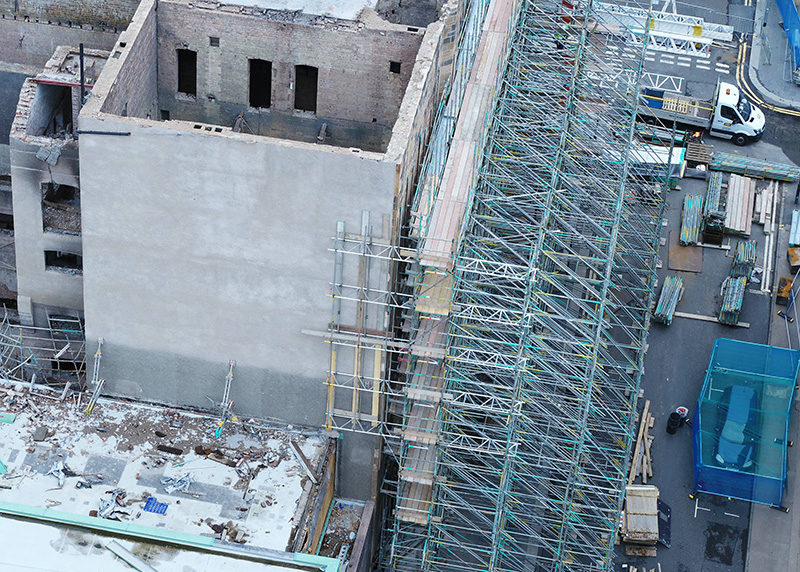 THE east gable of the fire-ravaged Mackintosh Building is within two weeks of stabilisation, a statement from the Glasgow School of Art (GSA) has confirmed.
SGB has been installing shoring scaffolding to ensure the Dalhousie Street end of the building is "safe and stable".
"The shoring scaffolding on Dalhousie Street, which is the critical part of the work to make the east gable safe, is on schedule for completion in the next two weeks," said Professor Tom Inns, director of the GSA. "After this we hope very much that Glasgow City Council Building Control will reduce the size of the security cordon.
"We continue to work seven days a week to make the whole of the Mackintosh Building stable as soon as possible so that the community can return to their homes and businesses. Our primary focus to date has been on the east gable and south façade which are most significantly impacting on the community, but following initial safety work on the ABC O2 we have now begun dismantling the dangerous parts of the west gable in earnest."