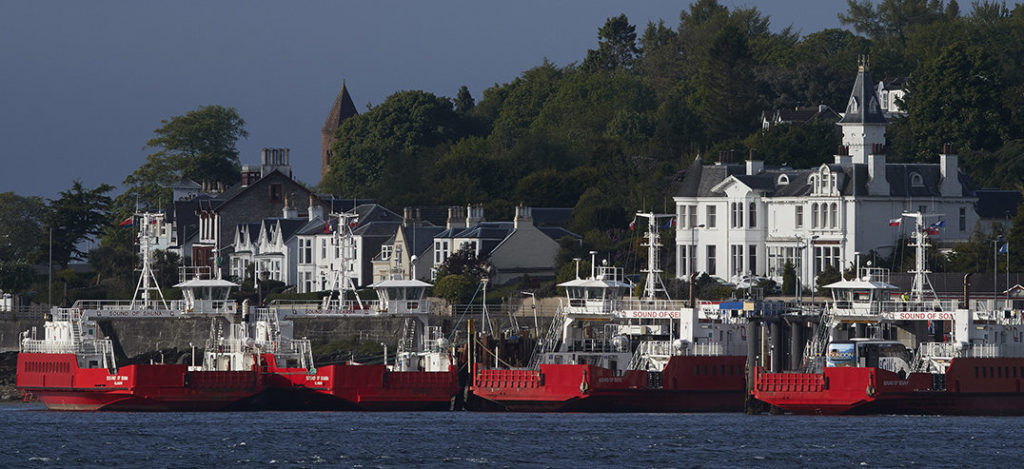 WESTERN Ferries (Clyde) is pressing ahead with a further £4 million investment in upgrading its terminal infrastructure at Hunter's Quay, Dunoon.
The business, which operates the commercial vehicle and passenger ferry service between Gourock and Dunoon, has specified works including delivery and installation of a new 30m long linkspan to replace the existing structure as well as enhancements to the berthing facilities and shore side infrastructure.
Arch Henderson has been appointed as consultant engineers, with Ferguson's Shipyard in Port Glasgow tasked with fabricating and installing the new linkspan. These appointments reunite the team that delivered upgrade works to Western Ferries' terminal at McInroy's Point last year.
Ipswich-based Red7Marine has been chosen to deliver the shore side infrastructure improvement works and enhancements to the berthing facilities following a competitive tender process.
Work is scheduled to be completed and fully operational by the end of the year.
Gordon Ross, managing director of Western Ferries (Clyde) Ltd said, "Western Ferries operates more than 32,000 sailings and carries 650,000 vehicles every year. In order to provide the most frequent and reliable service possible for the Cowal and Inverclyde communities, we are fully committed to ensuring that our infrastructure is robust and that our investment programme continues to benefit the thousands of passengers who use and rely on our services for work and leisure."
Kristen Branford, managing director of Red7Marine added, "We have an excellent track record for delivery and are looking forward to working with Western Ferries to deliver this latest phase of enhancements and we are confident that the new facilities will be completed by the end of December."