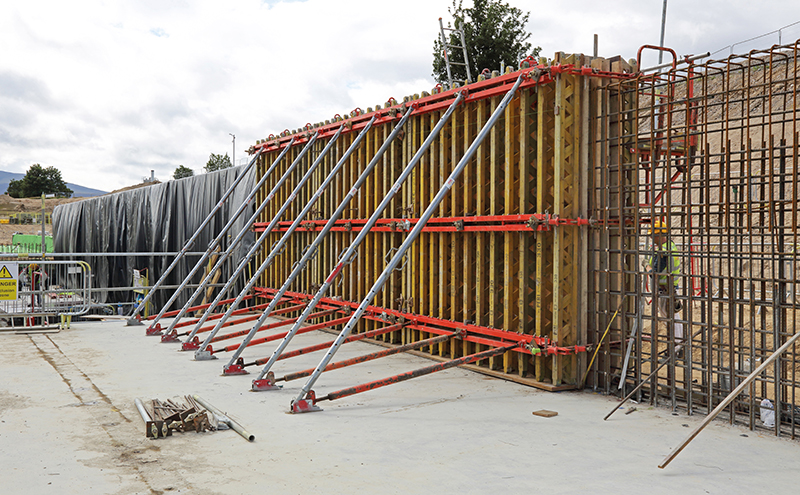 THE £140 million Macallan distillery and visitor experience in Speyside, described by main contractor  Robertson as a "once-in-a-lifetime" project, is benefiting from PERI UK formwork solutions.
Undisruptive of its surrounding landscape, the distillery incorporates nature throughout its design.
In the previous issue of Project Scotland, we reported on the undulating timber roof structure, which comprises some 1,750 timber beams with 2,500 cassettes to support the roof's natural meadow roof covering.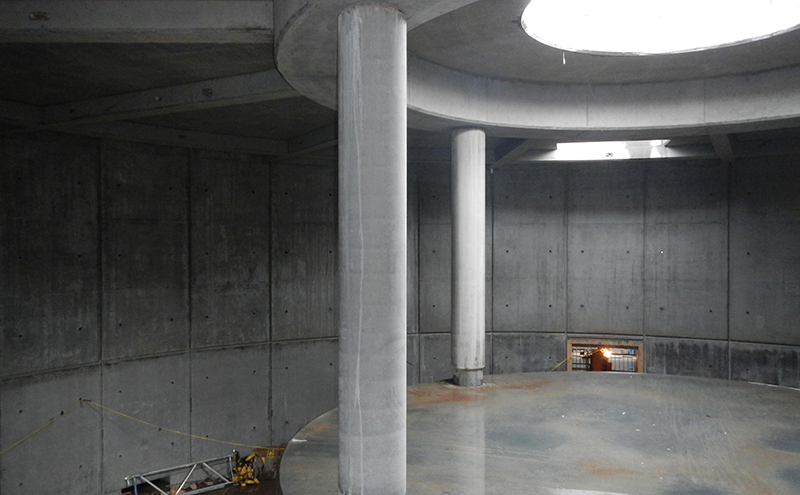 Housed beneath is a visitor centre and four production cells representing the journey of how the single-malt whisky is produced.
Architects Rogers Stirk Harbour + Partners specified an architectural finish as part of the design for all exposed concrete walls. To create the desired finish, the concrete mix and pour had to be carefully considered and executed.
Concrete specialist Careys Civil Engineering appointed PERI to provide formwork for all exposed concrete structures. Formwork requirements included compatibility with the specified concrete mix and the ability to form an array of geometries, from linear walls to circular constructions for the distillery tanks.
PERI employed TRIO panel formwork to concrete 6m high walls along the service route behind the distillery. With standard panel heights of up to 3.3m and 2.4m wide, a large area could be concreted without repositioning formwork, saving shuttering time and costs.
PERI explained that the intricate and bespoke work on the circular tanks was achieved using RUNDFLEX formwork.
"RUNDFLEX offered a consistent curve and flexible shuttering as the system could be adjusted to meet individual radii measurements, without making modifications to the actual panel," PERI stated. "The compatibility between formwork and falsework systems supported construction tasks on site. TRIO integrated with PERI UP scaffolding, providing easy and secure access to shutters on the higher level where workers could erect and strike formwork safely and accurately."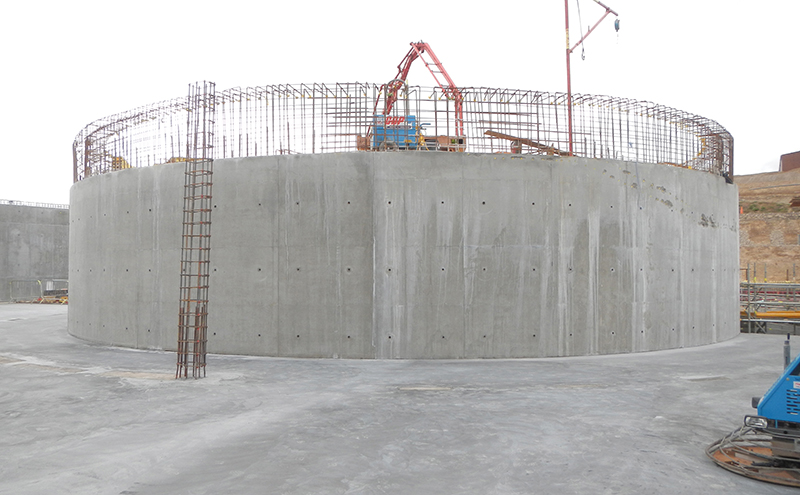 Although essential, tie holes can often spoil the visual quality of an architectural finish. Robertson requested fewer ties in order to achieve the desired finish on the internal walls. PERI's customised VARIO panels, made from plywood sheeting, GT 24 girders and steel walers, enabled tie positioning and joint arrangements to be freely selected, ensuring project-specific construction. PERI added that the system was also selected for its ability to achieve a high-grade architectural concrete finish.
PERI removed ties where possible, leaving only the minimum number required in place to safely take the concrete load. Ties were deliberately positioned to create consistent patterns across the walls, which on completion became part of the architectural feature.
PERI has described the project as "one of the best concrete finishes" the firm has ever achieved.