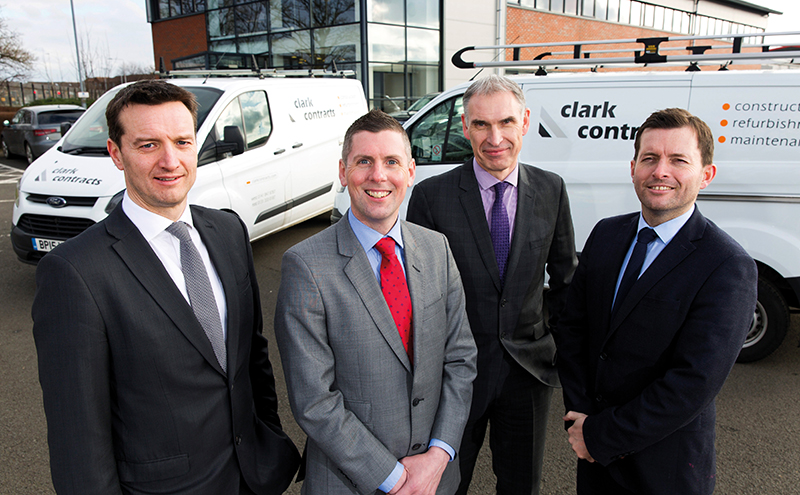 AN ethos of "approachability, accountability and long-term consistency" has seen Paisley-headquartered Clark Contracts named one of the 50 best companies to work for in Scotland.
The firm ranked 21 on the Sunday Times regional list for Scotland, which represents the organisations with the highest Regional Best Companies Index (RBCI) following anonymous staff surveys, which score employers on a number of criteria from work life balance to salary.
The accolade was received as the construction, refurbishment and maintenance firm marks its 40th anniversary this year.
Founded in 1978 as a small joinery firm, Clark Contracts now has eight operating divisions: Construction East and West; Fit Out; Small Works East and West; Retail; Manufactured Joinery; and Maintenance.
The company currently has 41 live sites, with projects ranging from the fit out of the iconic Mackintosh at the Willow in Glasgow to ongoing works with a number of universities and Moxy Hotels. The business counts FTSE 100 companies including BAE Systems, Marks & Spencer, Sky and Babcock among its customers.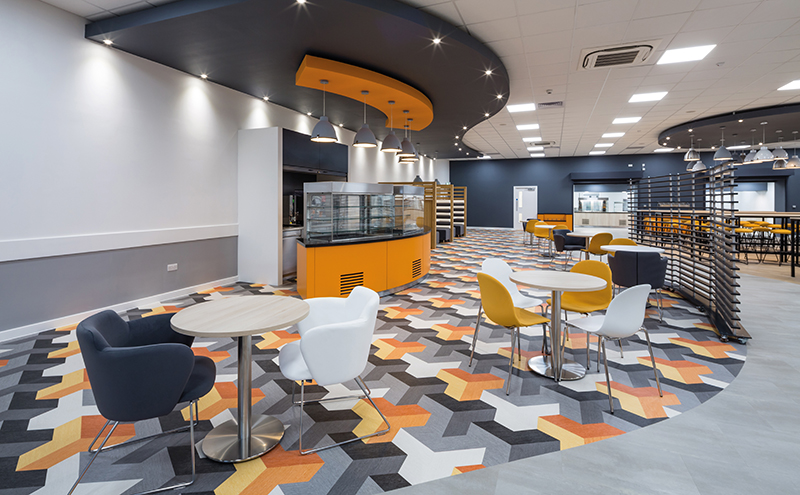 Reflecting on the 'top 50' accolade, managing director Gordon Cunningham told Project Scotland it was the result of four years of hard work, constant improvement and transparency, with annual surveys and "warts and all" feedback communicated to the staff.
The company has implemented a number of initiatives, from free fruit and paid volunteering to 'duvet days' on staff birthdays. There is also an employee-led steering group and the company's office is open-plan, with directors sitting alongside staff.
"We have worked hard at it for years and you can't just change things like that, you have to do it gradually and you have to keep coming up with new things," Gordon said, before adding that the latest initiative would be the installation of shower facilities and bike spaces for a cycle-to-work scheme.
Speaking on the importance of staff feedback, director Gerry Cummins added, "We understand that's about giving people our time, to make them feel empowered.
"We're massively proud of the achievement to get into the top 50 because you do a lot; you have a lot of one-to-ones with people; you spend a lot of time with people and it's hard to get tangible evidence of that time's benefit because it's not a result you can look at in a number, but to then get to that – you know that something is going right, you're doing it right, the culture is right."
Director Michael Scanlan emphasised the importance of listening. "The reality is that once we review the survey findings, we find some things we don't like. Then we make it better because once people are happy in their work, they are going to deliver for us."
Today, Clark Contracts has 278 employees, with most having been with the company for at least five years. Within that group, 20% are involved in the firm's Academy. Formed in 2006, the Academy encompasses all employees studying towards formal qualifications.
Clark Contracts is also part of Glasgow Caledonian University's School of Engineering and the Built Environment Industry Liaison Group.
Gordon believes this method of in-house training has been vital to the firm's success, especially with the ongoing skills gap within the construction sector. "It's massive and you have to take control of it yourself because it's not going to get any better, and that's what we're doing," he said. "According to government statistics, by 2021 the industry needs another 400,000 people per year – that's one every 77 seconds – so we can't sit back and hope somebody else is going to find them for us. It's about training them properly and then holding on to them."
Michael echoed this sentiment. Starting with the company as a quantity surveyor in 2006, he emphasised the importance of progression opportunities. "Right across the business – in this room – are people who have been promoted from within the business," he said. Michael explained that bringing likeminded people into the business and giving them the opportunity to develop and progress was key to strengthening growth.
Gerry added that there was also scope for cross-discipline progression. He said, "We promoted somebody into the contracts manager role who started as an apprentice joiner; we have an estimator in Small Works who does all of the east coast estimating, who was a maintenance coordinator; we have an estimator who was a site manager. We mould the business around good people."
Gordon summed up the firm's ethos as one of "approachability, accountability and consistency over the long-term".
"We'll be here for the start of the job, the end of the job and if there was a problem five years after the job, we'll still be here," he said. "None of the decisions we're making are short-term decisions. People are the biggest long-term investment you can make."