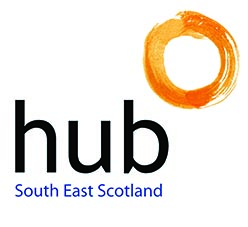 HUB South East has expressed its delight that two charities in its territory are among those to benefit from a share of the £1.3 million Building Brighter Futures Fund (BBFF), established by the Hub Community Foundation (HCF).
Inspiring Scotland revealed ten charities across the country are to benefit. The cash has come directly from the funding and construction of community buildings such as schools and health centres being delivered through the £2.7 billion Scotland-wide hub programme.
The two successful charities in the hub South East territory are The Grassmarket Community Project and Move On. Paul McGirk, hub South East's chief executive said, "Having already successfully delivered more than £260 million of community infrastructure facilities in the south east of Scotland, with a similar amount in construction and development, we are proud to have provided a wide range of community benefits on our projects, offering opportunities to local individual and businesses.
"To have secured £1.3 million through the HCF to allow charities to carry out vital work with some of our most vulnerable young people is just another tangible example of how the hub programme is making a real difference in local communities.
"I am delighted that the Grassmarket Community Project (GCP) and Move On have been successful in their funding bids. We already have close links with GCP and have seen first-hand how such organisations can literally change lives, so we are excited to watch the progress of these two charities and the excellent work which will be made possible thanks to this Hub Community Foundation investment."
Jonny Kinross, CEO of Grassmarket Community Project added, "We are so pleased to have been successful in receiving a grant from the Hub Community Foundation's Building Brighter Futures Fund. This fund is a fantastic example of the private, public and third sector coming together with shared values and making a difference to the life opportunities of our most vulnerable young people.
"We will be targeting those who are the furthest from the labour market, including young people who are currently or recently looked after and accommodated or who underachieved at school. Or those who have fewer opportunities and lack the confidence and self-belief to tap into mainstream opportunities or employability programmes."
Move On's executive director John Hinton commented, "We are delighted our application for funding from the Hub Community Foundation's Building Better Futures Fund has been successful. We will use the funding to develop an employability training programme for young people linked to our exciting new social enterprise, Move On Wood Recycling.
"The programme will equip young people with qualifications including the SQA Award in Employability, accredited at SCQF level 3, which is widely recognised by employers, colleges and training providers and will improve the chances of young people in accessing work, training and education. The programme will also help young people increase their confidence and basic work skills, and improve their positive social networks."