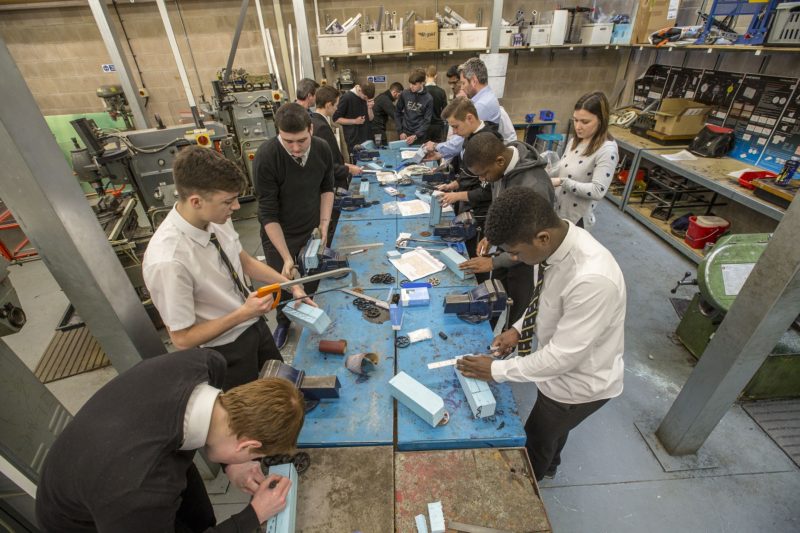 ROBERTSON Group said it welcomed hundreds of youngsters to events marking Scottish Apprenticeship Week.
The firm ran a series of activities including the Get into Engineering programme, which saw high schools in Glasgow create models of rocket cars using AutoCAD and 3D printing, while in Edinburgh site visits were coordinated as part of Robertson's support of council's Job, Education and Training (JET) programme.
Gemma Gourlay, director of social sustainability for Robertson Group said, "While we engage with young people on a constant basis throughout the year, campaigns such as Scottish Apprenticeship Week give us an additional platform to communicate not only with young people but also education providers and parents.
"We recognise the importance of providing varied opportunities, and are proud to offer tiered schemes ranging from internships and apprenticeships to traineeships and graduate apprenticeships – which are the equivalent of an honours degree. Often, we will offer full-time roles across Robertson businesses to young people taking part in placements in areas including project and site management, architecture, finance and quantity surveying.
"Over the next five years, there will be an estimated 10,000 workers needed in the construction industry, so the work we carry our now is really important. We've been impressed by the sheer volume of young people who, as a result of meeting with our team, have decided that a life in construction is for them."