SITUATED in the historic Shed 25 overlooking Dundee's City Quay marina, the Water's Edge commercial office development is due for completion early this year. Part of the £1 billion regeneration of the city's waterfront, which includes the monumental V&A Museum of Design Dundee, the development aims to provide a productive, versatile, energy efficient working environment for businesses, entrepreneurs and freelancers through intelligent building design.
Water's Edge is to use a single connected system that will control all aspects of the building's management – from heating and lighting, to energy usage and security – via a smartphone, tablet or computer.
The 19th Century, Category B-listed transit shed has been transformed by Tayforth Properties, which is owned by tech entrepreneurs and developers, Chris van der Kuyl and Paddy Burns and is operated by managing director Stewart Clark. The team is working with architects Nicoll Russell Studios and contractors Lyon Building Services to deliver the project.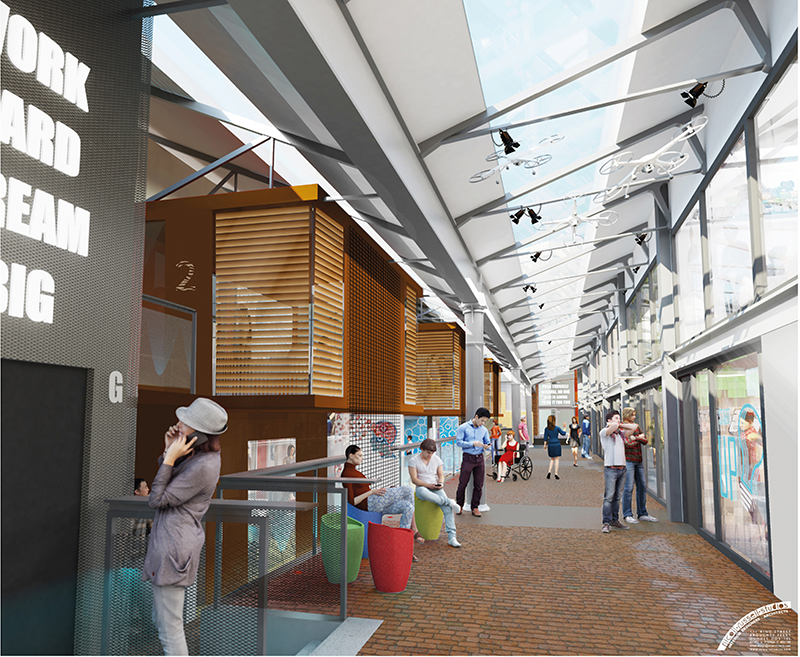 Perth-based d3 Audio & Visual Technologies is behind the installation of the management system. The firm, which launched in 2003, counts Manchester United, Skyscanner, DC Thomson and the Scottish Ambulance Service among its clients.
"We call ourselves system integrators because we're generally taking various aspects of technology – whether it's a projector and video equipment or video conferencing equipment and audio systems – and combining those together into one integrated system we're controlling and managing," d3 Audio & Visual co-owner Andrew McCully told Project Scotland.
"In more recent years we've been adapting that approach to smart buildings, whether that's in a residential application or in a more corporate application. The likes of the Water's Edge project is really interesting in the sense that it's taking a lot of the audio-visual concepts but really combining those with thinking about how we can control and monitor lighting and heating, room access (and) notifications for alarm systems."
Speaking on the "unique" project, Andrew said that the development's integrated systems work across a number of levels. Giving the example of booking a meeting room, he explained that if a client has a room booked, by the time they arrive, the lights will be on and it will be at the appropriate temperature. The time that the room is occupied for is also monitored; if the meeting ends early, the lighting and temperature are adapted accordingly to ensure maximum energy efficiency.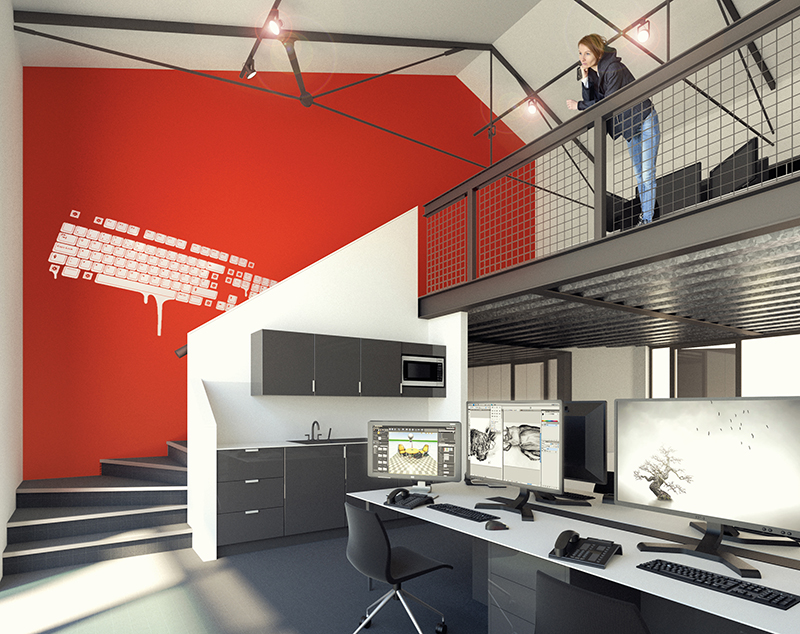 Andrew also explained that, with regard to security, the smart system can monitor who is in the building at what time and where – which is particularly useful to management as the building allows 24-hour access to tenants.
Water's Edge management will have access to their own login through a smartphone or tablet app that will allow them to control aspects of the building, while tenants will have a separate login, giving them control over the environment that they're in.
The d3 team is predominantly using hardware supplied by smart tech manufacturer Loxone on the project.
"A big challenge with any of these kinds of things is not necessarily getting the technology to work but getting the interface to be user-friendly so that people use it and it's easy to understand. I think that's what we're able to do with a manufacturer like Loxone," Andrew said.
"We spent a long time looking at different manufacturers on home and smart building technology and it was really Loxone who stood out to us as a product that was really thinking abut the end user first and the technology second. For us, they really got that usability, that user interface that was something friendly and easy to relate to.
"It's taking it away from complicated keypads and touch panels and brining it back to something that everybody can use. Everybody can use their smartphone, everybody knows how to use an iPad, so we're really bringing it down to that level for control."
On installing this type of system in a historic space such as Shed 25, compared to in a new build, Andrew said, "A lot of it is thinking through the environment – how the space is going to be used then thinking where that hardware needs to be, where the cabling needs to be. So, on that level, yes, of course it's always easier to design that in with more of a blank canvas. But, that said, we are involved in retrofit projects. Maybe there are a few more limitations in what we can do, not necessarily because we can't do it, but because the costs rack up so quickly…so there's maybe a few more hurdles and limitations in retrofitting but it can be done."
A common misconception regarding smart buildings is that the building would grind to a complete halt if the Internet dropped out. Andrew is quick to say that isn't the case, "This is a localised system in as much as it can be controlled outwith the building, so if the Internet drops in the building then it just operates as it normally would."
Speaking on the smart building concept and its future, Andrew added, "I think it's a very developing technology. I'd say that in many ways the concepts are not new at all in that everybody, for example, is familiar with a PIR (passive infrared sensor) in a ceiling that turns on a light when you walk into a room. What we're doing it taking that a little bit further and using that PIR not just to turn the light on but to gather information about the space, or using it for an alarm, using it for an alert, using it also to say that nobody has been in the room for a while so it can also turn the heating down, not just turn the lighting off. I think the concepts aren't new but maybe the approach behind it is – we're really thinking much more intelligently about what we're able to do with it.
"I think we're only going to see smart buildings on the increase. Building management systems have been around for quite a long time in commercial applications. We're seeing (smart building technology) increase dramatically in homes but I think there's also a transition within the commercial application now. People are thinking a little bit beyond building management systems and into a smart building that's thinking a bit more intelligently in its environment, so it's only going to be increasing in interest, definitely."
So, could we reach a point where smart buildings are the norm?
"I hope so. I think that the products are there; the application is absolutely there – what we need more of is a better understanding, better education as to what these systems are able to do and that way we'll see the technologies and the applications increasing.
"We've got a bit to go but it's great to see buildings like Water's Edge and people like Chris and Paddy who are really trying to drive this because they understand the benefit of it. That's exactly why they're doing it – not just because they can, not just because they're technology people, but it's because they understand the benefit."