CCG has announced the firm is making "excellent progress" on new homes it is constructing on behalf of Govanhill Housing Association in the south side of Glasgow.
Work on the 22-unit affordable housing development started in November. The homes will be available for social rent in a mix of one, two and four-bed apartments, including two properties with full wheelchair accessibility.
The development will feature an enclosed private courtyard to provide amenity space for each close, and hedge planting and raised planters to offer privacy and green space.
CCG's iQ timber frame system has been used for the construction. Wall panels are delivered to site complete with insulation, internal wall linings, service zones, windows and doors pre-installed.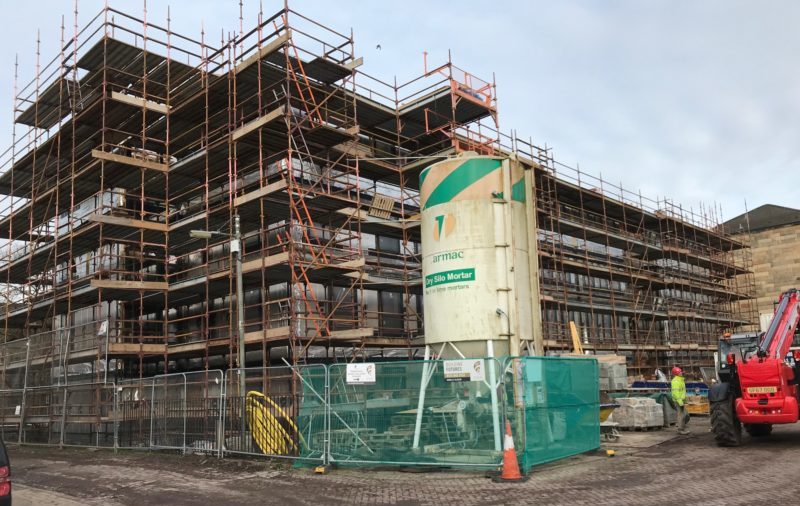 Annie Macfarlane, the association's vice chairperson said, "This development, which is part of our overall regeneration strategy for Govanhill, will provide much-needed social housing for people in the community. It involves significant investment in a key local site which has been vacant for the past three years."
CCG director Calum Murray added, "We are delighted to be working with Govanhill Housing Association at Inglefield which represents the second live contract we have with the association following the commencement of a window replacement contract in January.
"CCG's approach to construction through offsite methods will ensure Govanhill HA and the future residents benefit from a higher quality standard of finish which improves environmental performance and reduces long-term maintenance. Further, a faster speed of build and fewer vehicle movements reduces the impact on the local community."
As part of CCG and Govanhill Housing Association's community benefit initiative for this project, CCG has committed to providing local employment opportunities, curriculum support and contributions to community projects. Four of CCG's current trade apprentices are also working on the project.