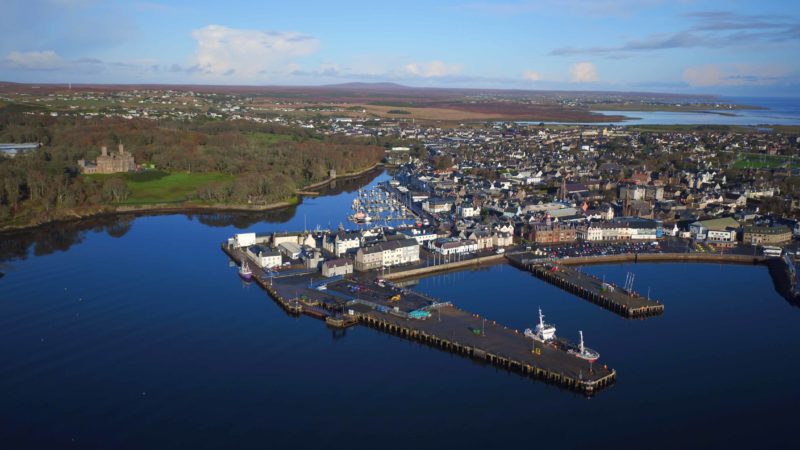 PLANNING and design specialist Barton Willmore has been appointed to support two new harbour regeneration projects in Stornoway.
The Edinburgh-based consultancy announced it has been commissioned by Stornoway Port Authority to support its plans to breathe new life into the harbour area as part of a 20-year masterplan.
The proposed development involves creating a deep-water port to capitalise on the growth of the cruise sector by allowing visits from larger ships, and improved facilities for the energy sector including a new freight ferry berth. A new marina will also be developed to satisfy demand for yacht berths.
Barton Willmore said it will be responsible for driving forward a "consenting strategy", which includes applications for a Harbour Revision Order, Marine Licences and securing the necessary planning consents, as well as overseeing community engagement with local residents and businesses.
Colin Lavety, planning director for Barton Willmore in Scotland said, "We are thrilled to be playing a key role in regeneration projects of this scale, which are vital to growing Stornoway's economy and will have a significant positive impact on the Hebrides. We have extensive ports and harbour experience, including securing the necessary planning consent for the new Aberdeen Harbour Expansion at Bay of Nigg.
"Our appointment to work for Stornoway Port Authority is a natural progression from this work and demonstrates the diversity of our service offer."
Stornoway Port Authority chief executive Alex MacLeod added, "The appointment of Barton Willmore will help to realise these bold and ambitious developments. We're extremely excited to work alongside their expert team who can help us plan these projects further, and manage a thorough engagement programme with the local community who will ultimately benefit from the projects for decades to come."