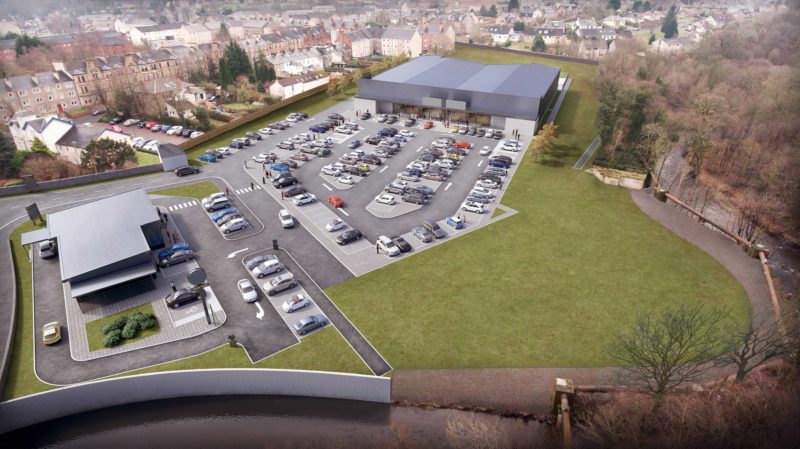 BELL Building Projects has been appointed main contractor to develop Paton's Mill Retail Park in Johnstone, Renfrewshire.
4th Developments, owners of the former shoelace mill site, confirmed Phase 1 of the development masterplan works are now underway.
The £3.5 million project to build a supermarket, non-food retail unit and a drive thru is scheduled for completion this summer.
Claire Donaldson of 4th Consulting, project and asset Managers for the development said, "The redevelopment of the Paton's Mill site offers an exciting new gateway for Johnstone's high street. As such it will offer a prime location for shoppers and we are delighted with the progress we are making to transform this site into a thriving destination.
"We're pleased to announce Bell Building Projects Limited as the main contractors. As a local, experienced team, they offer an extremely high quality of service and a strong track record in retail park construction.
"The contractor has been on site since mid-December and is working towards completion of Phase 1 of the development masterplan in summer 2018."
Martin Bell, managing director of Glasgow-based Bell Building Projects added, "Bell Building Projects is delighted to be involved in the revitalisation of this historic site. The company has been involved from and early stage with 4th Developments and the design team to deliver a striking retail development which will be a superb addition to the local area.
"We have a strong history in retail construction both in the high street and out of town developments and look forward to adding Paton's Mill Retail Park to our successfully completed projects."