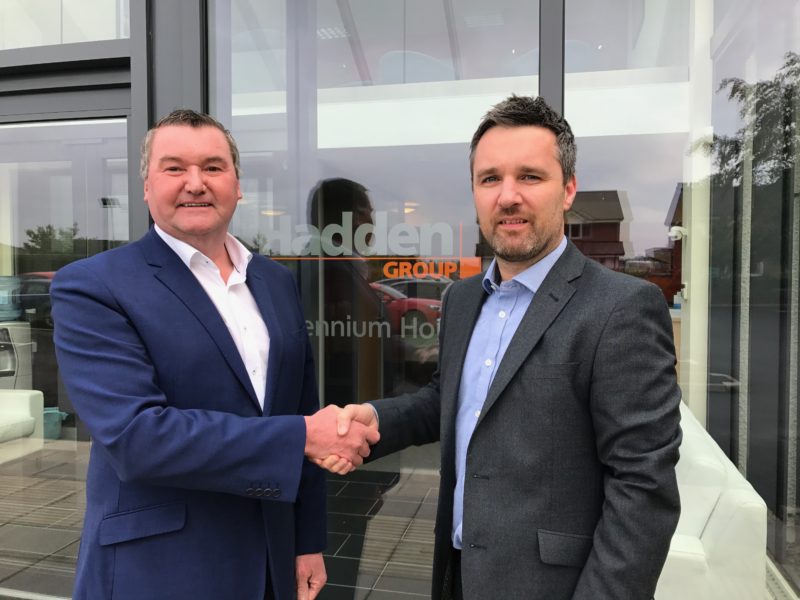 STEVEN Brady has been named managing director at Hadden Construction.
The former BAM Construction pre-construction director joined the Perthshire-headquartered contractor and developer in early September and has revealed he will recruit "high calibre" individuals to meet the firm's growth plans.
Hadden Construction was founded by Scott Hadden and business partner Ronnie Horne in 1992. The business recently secured a place on the Scotland-wide £800 million Schools & Community Buildings Framework from the Scottish Procurement Alliance and Tier 1 Contractor status from East Central hub who have commissioned Hadden to design and build the new NHS Forth Valley Doune Health Centre project.
The firm's current projects include the £7.5 million Law Primary School for East Lothian Council, a new £5 million motorstore at Inveralmond, Perth and a £4.9 million development of 36 new homes for Kingdom Housing Association in Kincardine.
Scott Hadden said, "As chairman of Hadden Construction it is with a great sense of pride that I welcome Steven Brady to the business as our new managing director. He joins the company as a key board appointment in helping us towards our goals of controlled expansion across our core construction activities and our continuing drive to increase our involvement in land development."
Steven Brady added, "I'm delighted to be joining Hadden, which with almost 25 years of successful trading, is firmly established in the Scottish construction industry. I hope to bring relevant experience and skills from over 25 years working with main contractors, to assist in meeting the chairman's targets for our company.
"I can already see that we have the people and the skillsets as a foundation to respond to the demands of the market and the wider Scottish economy. My first challenge is to recruit further high calibre individuals to augment and compliment the current team with a view to achieving our ambitions for sustainable growth. This is certainly an exciting period for Hadden as we are in the process of a corporate re-branding to reflect our subtle re-structuring of the business, and I for one am thrilled to be part of what the future will bring for Hadden."