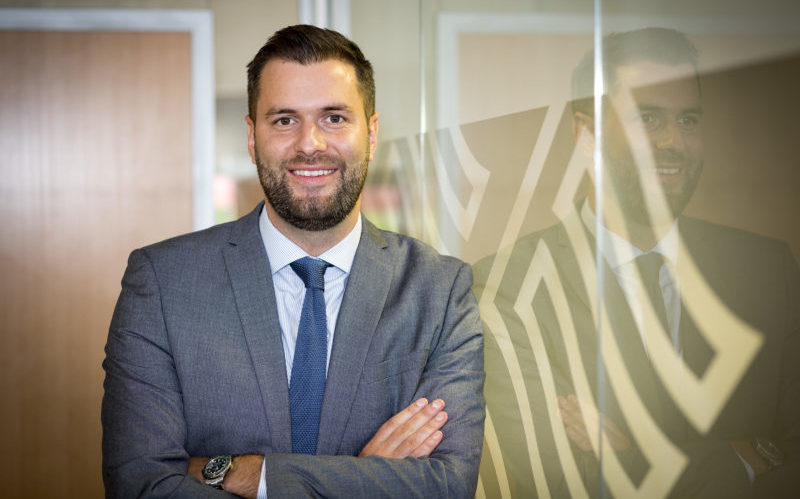 GERARD McMahon has been appointed regional director for Scotland at Esh Border Construction.
He initially joined the Livingston-based business as commercial manager last year and has now been promoted after impressing on key projects.
Esh Border Construction said the move is aimed at "steering the company's growth strategy", with Gerard expected to play a leading role in "shaping the long-term fortunes" of the business. The group has invested millions in overhauling its technology and IT system and has recently secured high-profile projects including Stirling's Engine Shed and Edinburgh's Calton Hill observatory. The firm has now set its sights on winning more business in the central belt.
A graduate in quantity surveying, Gerard has worked in a number of sectors including commercial build, social housing, education, healthcare, retail, refurbishment and energy services. He said, "There undoubtedly continues to be a huge opportunity for an agile, mid-sized business like ours in Scotland and I hope to seize that after inheriting a fantastic workforce that's desperate to realise its full potential.
"Across the past year, I've gained an intimate knowledge of the team's key strengths when it comes to the delivery of both new build and refurbishment projects, and we now hope to harness those attributes in fresh ways. When I joined Esh Border Construction, I was immediately struck by the team's can-do attitude and enthusiastic 'Added Value' ethos where community enhancement is at the heart of everything we do, and it's a real pleasure to now be overseeing that for Scotland.
"It's a very inclusive business which has invested carefully in its future thanks to an apprenticeship-led environment where we've been proud to see many young people coming through and excelling in a variety of ways. Indeed, we only recently achieved an Investors in Young People silver accreditation."