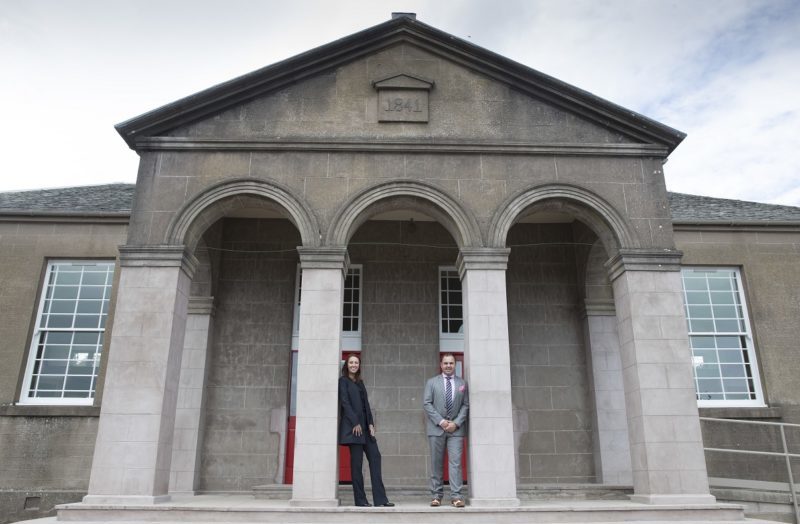 A property and investment firm claims it has become the first private property developer to receive affordable housing support from the Scottish Government.
Carling Property Group (CPG) said it qualified for a 'six-figure' sum from the Rural and Islands Housing Fund and has used the cash to convert an ex-school building in Blairgowrie, Perthshire into eight properties.
The homes comprise seven one-bedroom apartments and one studio apartment. CPG worked on the project with the Scottish Empty Homes Partnership, with SEHP providing support with grant and property applications.
Graeme Carling, who co-founded CPG with his wife Leanne, said the Blairgowrie homes are already attracting interest. He said, "We are delighted that the Scottish Government, via its Rural and Islands Housing Fund, has supported a private developer for the first time. As we expected, there has been strong interest in the apartments. This clearly demonstrates the need for more affordable housing in the area, and in Scotland. We remain committed to helping fill this gap but, sadly for those seeking affordable accommodation, there is still much work to be done in this sector."
Graeme Brown, director of Shelter Scotland, which hosts the SEHP on behalf of the Scottish Government added, "The conversion of this former school is a fantastic example of how empty properties can be part of the solution to Scotland's shortage of affordable homes. Particularly in more rural communities it can be much more cost-effective to renovate existing empty homes or convert empty non-residential buildings to housing rather than start building from scratch on a greenfield site."