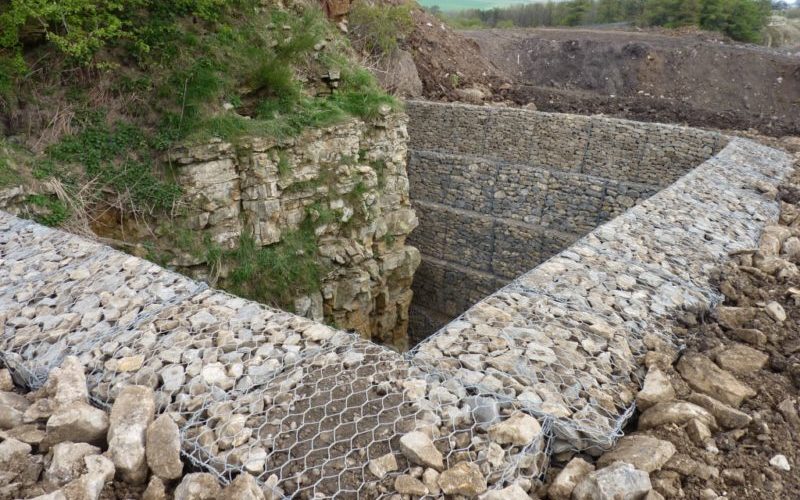 A Scottish-based recycling specialist is helping to preserve "bat caves" at a quarry on the outskirts of Edinburgh.
NWH Group has spent £50,000 on the project at its Middleton Quarry site. The business acquired the site four years ago with the intention of reinstating it to grass and woodland by in-filling the excavated area with inert material from the Borders Railway development where it was employed to collect and recycle waste materials.
One of the planning conditions was to ensure the safeguarding of the local bat population, which roosts in the old underground mine workings. The firm worked with consultant ecologist, David Dodds Associates, under a Scottish Natural Heritage license, to develop a plan to protect the old mine workings with a series of gabion basket structures formed using existing rock from the quarry.
Mark Williams, managing director at NWH Group explained, "We are involved in a diverse range of recycling projects and it's really satisfying to see our team take such an innovative approach, and be instrumental in a conservation initiative that has a really positive impact on our local environment."
The 'bat cave' is now operational in the upper quarry, with three different species of bat flying up to 50km to use the old mine for hibernation. NWH Group is now set to move on to phase two, the lower quarry reinstatement. Planning permission has already been granted for the infilling of the second quarry, and in line with SEPA's draft guidance on the recovery and disposal of waste in quarries, the site is open to firms looking to responsibly dispose of inert waste materials.