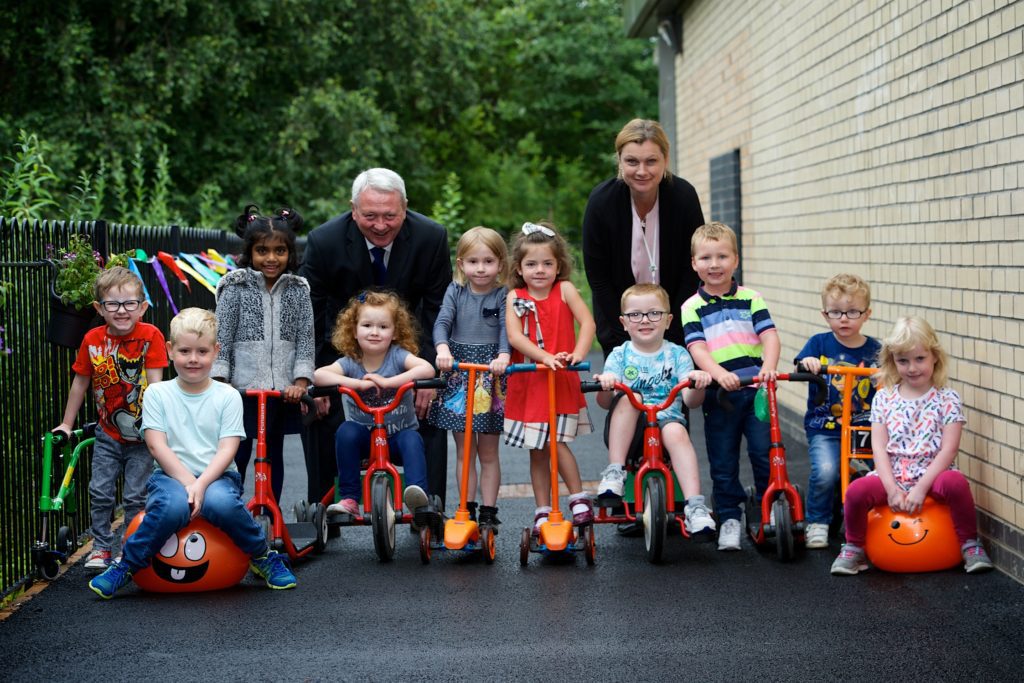 Construction firms Cruden Homes and WH Malcolm Group have lent their support to the transformation of a Cambuslang nursery garden and play area.
Westburn Nursery, based in the Caledonian Centre, supports over 250 children and families daily. The area behind the centre was overgrown and unusable for the children so the project to improve it was set up three years ago by groups including the Community Payback Team, Cambuslang Community Council, Persimmon Homes and parents to help raise the funds required.
However, the funds were not enough to complete the work needed, until Cruden Homes and WH Malcolm Group stepped in.
Angela Ferguson, head of Westburn Nursery Centre, explained, "We had made great progress with the garden project but unfortunately the funds were still not enough.
"Now, thanks to the fantastic support of Cruden Homes and WH Malcolm, who arranged to completely resurface the land for a tiny fraction of the cost, our three years of hard work and fundraising has paid off.
"The children of the nursery and youth club now have a fantastic small forest school site, and a large play area for them to safely enjoy, play and learn in."
John Gallacher of Cruden Homes said, "This project is particularly close to our hearts as it is nearby to Cruden's Cambuslang head office and we are committed to supporting good causes in the local area.
"In this case, we were particularly happy to help this terrific cause which will benefit so many children and families in the future."
Martin Kiely, managing director of WH Malcolm added, "We're delighted to support this local project and hope the children have many years of fun and learning outdoors in this new play area."