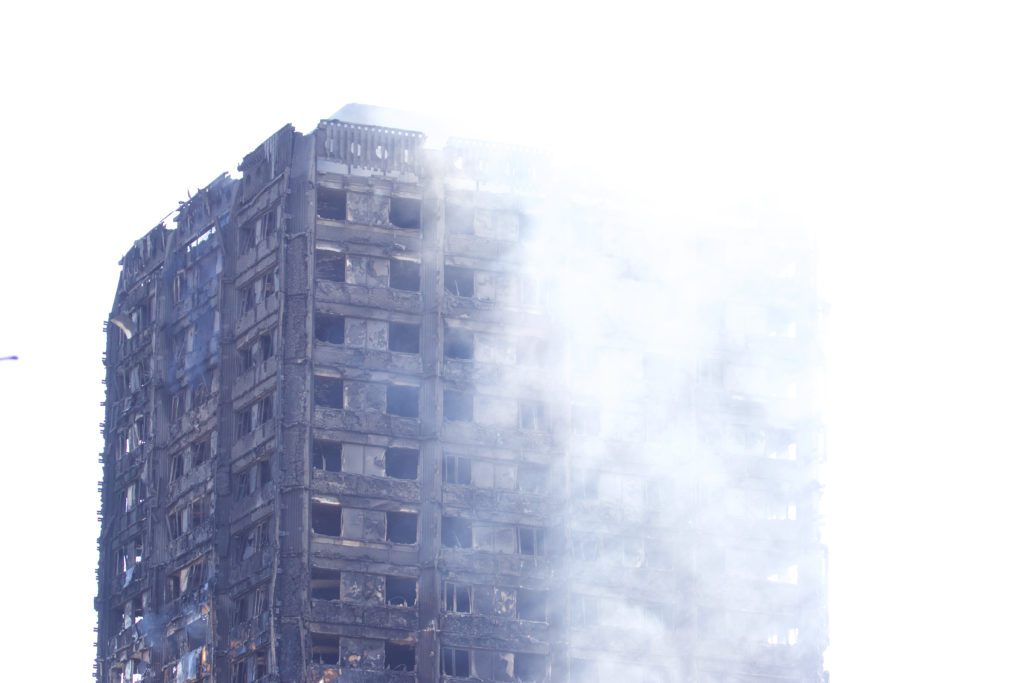 The Scottish Government has confirmed that a ministerial working group will be launched to review Scottish regulations in the wake of the tragic fire at Grenfell Tower in London.
Scottish Housing Minister Kevin Stewart has written to all councils and registered social landlords, asking them to urgently collate information on their high-rise buildings and any remedial works carried out on them.
A Scottish Government spokesperson said, "Cabinet Secretary for Communities Angela Constance will convene a short term ministerial working group involving the Housing Minister and Minister for Community Safety to review Scottish regulations and ensure they are robust.
"The Group will meet as soon as it is practical and will cover both building and fire safety regulations, as well as any other relevant issues.
"Housing Minister Kevin Stewart has already raised this issue in discussion with local authorities and has written to all councils and registered social landlords asking them to urgently collate information on their high-rise buildings and what, if any, remedial works have been done to them.
"The Scottish Fire and Rescue Service already works closely with local authorities and housing associations to help ensure the safety of occupants in high-rise buildings.
"The cause of the Grenfell fire, and how it spread so rapidly, remains unknown and following the conclusion of the investigation, the Scottish Government will consider its findings closely and take any relevant actions to maintain the safety of buildings in Scotland."
Several Scottish councils and housing associations have also sought to reassure tenants following the tragedy.
Glasgow Housing Association has set up a helpline to assist residents with any concerns they may have following the fire. It has also stated that the materials and systems used in its multi-storey investment programme "meet and in many cases exceed Scottish building standards and regulations for this type of property".
The GHA added it was "listening very carefully for any additional safety recommendations or advice from the authorities as a result of the London fire" and is ready to take "any action necessary around any lessons to be learned".
City of Edinburgh Council confirmed that it would be carrying out a review of fire safety and evacuation procedures in all its housing blocks.
A spokesperson for Edinburgh Council said, "Regular inspections are carried out by the Fire Service and housing concierge teams and the Council's health and safety team regularly audits multi-storey services.
"However, as a further precaution, we will be carrying out a review of fire safety and evacuation procedures in all of our housing blocks.
"Of course it may be some time before investigations into the cause of the London fire pinpoint exactly what happened. The Council will work closely with the Fire Service to ensure that the results of those investigations are included in our review of safety in city tower blocks."
Aberdeen City Council said it was "working closely with the Scottish Fire and Rescue Service about additional advice which can be given to tenants and residents" and assured that all of its over-cladded buildings were "designed to comply with Scottish building regulations, and have been subject to building warrant approval, detailed design and specifications showing compliance with regulations and an inspection regime".
The Highland Council does not have any high-rise buildings but does own a number of multi-storey flatted properties. The Council advised tenants to check their smoke detectors and ensure there are no combustible items left in stairwells and that stairs are left unobstructed.
Chair of Places Committee, Cllr Allan Henderson said, "We would like to reassure anyone in Highland who has concerns following this tragic incident. We are confident of the fire safety of our housing stock in relation to building standards and conditions, but will obviously consider the factors involved in the Grenfell Tower fire as details emerge on this and implement any fire safety recommendations for social landlords."
New Gorbals Housing Association released a statement reassuring tenants that all of the cladding and insulation systems used in its multi-storey properties is made of non-combustible material and none of its cladding is the same as that used in Grenfell Tower and none of its insulation is plastic-based.