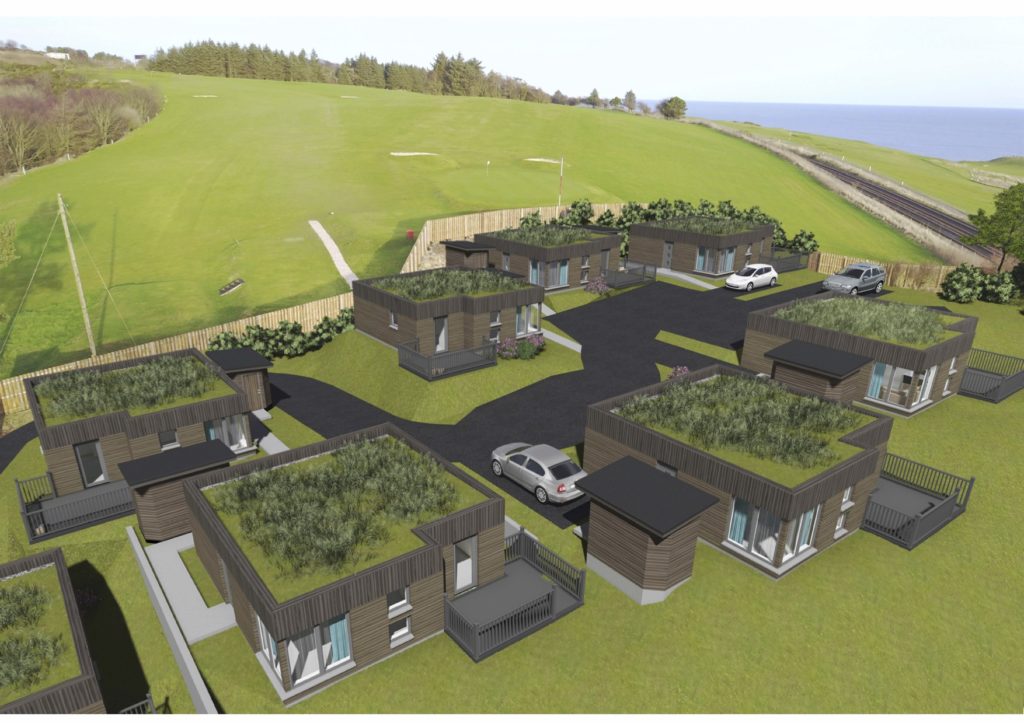 GROUND was recently broken on a new lodge development in Aberdeenshire, which aims to bring five-star luxury to the region.
The Dalriada Luxury Lodges development comprises eight self-catering lodges to be built on land overlooking Stonehaven Bay. Former gas and oil executive, Bob McAlpine, is spearheading the project, and has invested over £1 million in the development.
Bob told Project Scotland that he originally bought the plot of land above Stonehaven Golf Course with the intention to build a home for him and his wife, but decided instead to create a business and capitalise on the promotion of tourism in Scotland.
He explained, "I'm used to dealing with new customers, new products, new markets and looked around and saw there was a gap at the high end of the self-catering market – the five-star end. "There didn't seem to be much provision on the east coast and certainly around Aberdeenshire."
Bob went on to explain that he made the decision to found a family business with his daughter Kelly acting as managing director.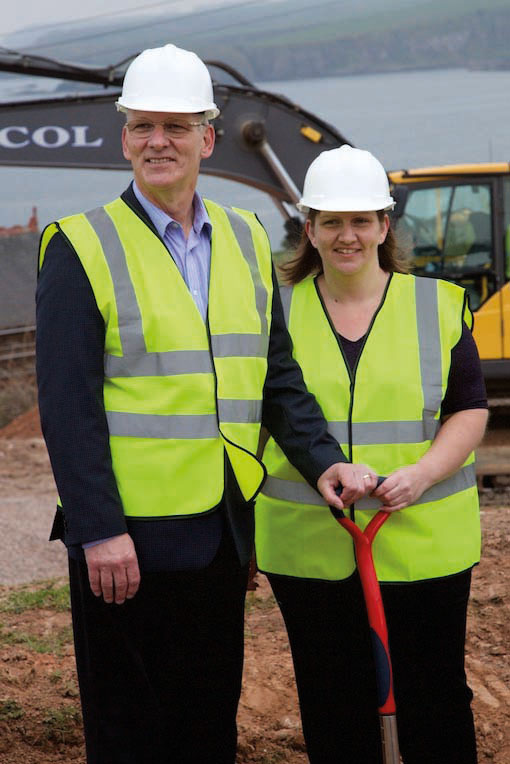 "We got planning permission last autumn and then worked through the tendering process, building warrants and suchlike to do it this year. We're aiming to have the lodges out the ground during July and August and then at least one of them fitted out as a show home in early October."
Bob added that the development should be ready for paying customers by the end of the year. The project is being delivered by Brathens-based Alan Buchan Contractors using kits supplied by Scotframe Timber Engineering.
Speaking on what he believes the development can bring to Stonehaven, Bob said, "I'm hoping that we can bring people into the area that would maybe not otherwise come…and I hope we can get people to stay in the local area who've maybe got reservations about some of the current accommodation. We're aiming at active adults or people that want to come to Scotland for things like golf and walking tours. We're thinking it will be people that want to bring their golf clubs (or) want to bring their bikes. We're building large storage areas – private ones for each of the lodges so you can store four bikes in it or your clubs."
Jo Robinson, the Aberdeen, Aberdeenshire & Moray Speyside regional director of VisitScotland, said she believes the development will be "a fantastic addition to Aberdeenshire's luxury self-catering offering". She added, "Delivering a quality experience that meets, and exceeds, visitor expectations is crucial in making Aberdeenshire a must-visit, must-return destination.
"Tourism is a key factor in ensuring communities thrive across Aberdeen and Aberdeenshire, fuelling job opportunities and business growth. It is leading economic transformation in Aberdeen and Aberdeenshire through redevelopment and expansion of existing products, innovation and bringing new opportunities to the visitor economy."