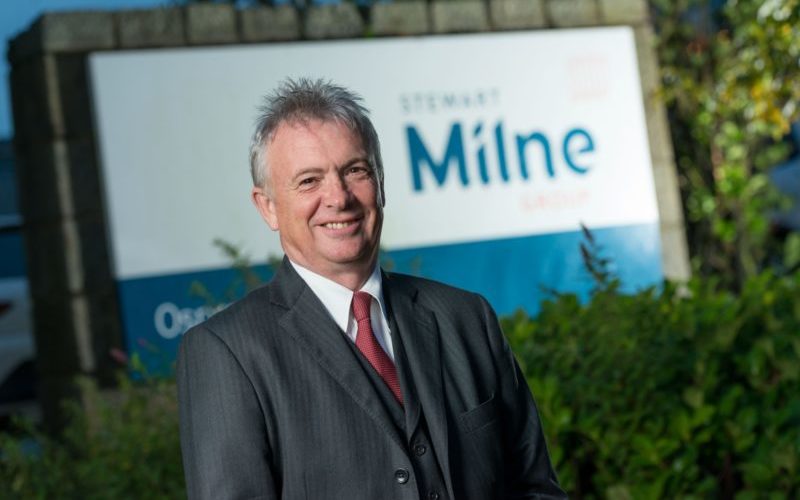 STEWART Milne Group has announced a drop in turnover and operating profit following "challenging" market conditions in Scotland's north east, with the downturn in the oil and gas sectors resulting in fewer homes being sold. 
Group turnover fell from £241.4 million in 2015 to £209.2 million for the year ended June 2016, with operating profits falling from £14.2 million to £600,000.
Turnover for Stewart Milne Homes dropped to £163.7 million from £199.4 million. Meanwhile, the group's timber systems business saw in increase in both turnover and profit due to the demand for new homes across the country.
Revenue remained "level" in central Scotland and north west England, with the group claiming to have responded to strong market dynamics in those areas by increasing investment to drive future growth. The disposal of non-core assets, such as non-residential properties and its shared equity portfolio, generated the cash to fund the increased investment. The losses on disposal led to an operating loss of £10.9 million.
Glenn Allison, chief executive of Stewart Milne Group said, "Disposing of these assets allowed us to invest in ten new developments in the areas of our business where the housing market is strongest, namely central Scotland and north-west England. The strong sales performance that we have experienced on these developments since the year end has more than justified that investment.
"These businesses are therefore well-placed to take full advantage of the strong demand for new-build homes in these markets. With a strong order book for the current trading year and an increasing number of UK house builders using timber frame to benefit from the advantages it delivers, Stewart Milne Timber Systems, already a market leader, will continue to experience positive growth."
Stuart MacGregor, group finance director of Stewart Milne Group added, "In common with all housebuilders who operate in north east Scotland, we have faced a very difficult period in the local market where the downturn in the oil and gas sector has had a major impact on consumer confidence. We have responded to this by ensuring that we focus on providing quality family homes for which demand remains solid."