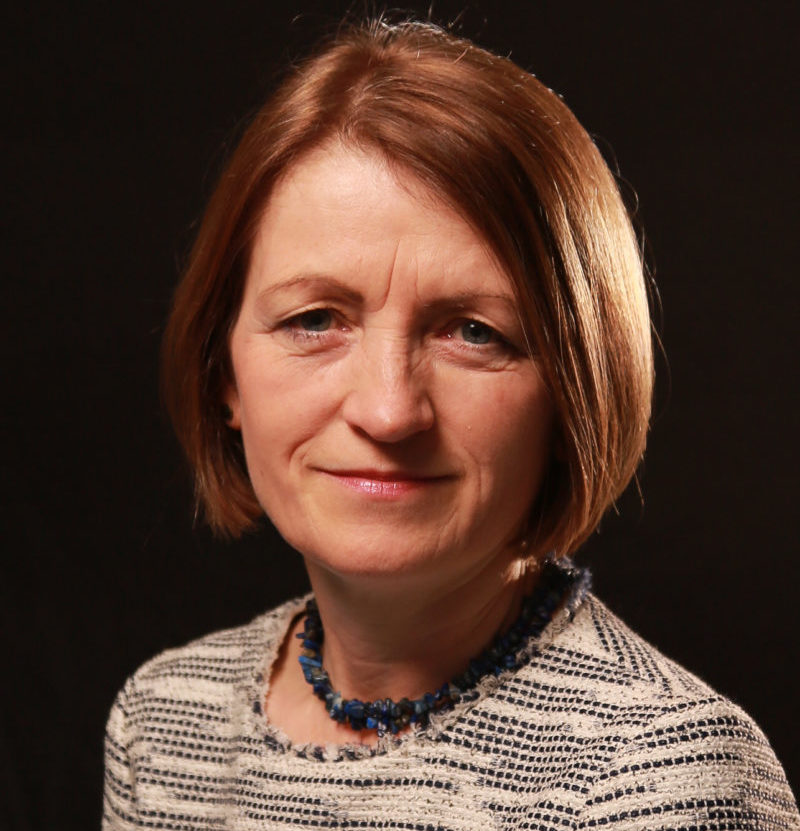 THE new chairman for the Association of Women in Property (WiP) has called for more women to act as visible role models in the construction and property sectors and said that while diversity is increasing, it is not happening fast enough.
Brenda Jones, technical director at global professional services consultancy WSP | Parsons Brinckerhoff has been announced as the national chairman of WiP for 2017/18.
WiP is a membership organisation, with ten branches across the UK, offering personal development, mentoring and networking opportunities to women working in the construction and property sectors.
Brenda is succeeding outgoing chairman, Lisa-Jane Risk, director of group property at Towergate Insurance.
"It is really important for women to be visible as role models in the industry because we are still relatively few," Brenda told Project Scotland.
"I think it's important that women in the industry do make themselves available as role models and also that men in the industry encourage women in their careers to aim high and give them support."
Brenda, who has a background in building surveying and project management, has been involved with WiP for the best part of 20 years, after moving to Scotland in 1999. She explained, "It was the Year of Architecture and Design in Glasgow and Women in Property had a conference. I went along and everyone was really friendly and they invited me to come along to the dinner. I was impressed because at the dinner my boss was there, so I thought this is obviously a place where influential people are. It was a good way to get to know people because I didn't know anybody in Glasgow at the time."
Brenda continued, "I got invited to go onto the committee and became chair of the branch and all those women I met during that time when I first joined, I still know. It was a really good way to develop a network; I think that was a huge benefit in my career."
Brenda described being asked to take on the role of national chairman as "a huge honour" and an "opportunity to give something back".
She said, "My company, WSP | Parsons Brinckerhoff, is very committed to diversity in the industry and I think, genuinely, it does a good job at having female staff at senior level and promoting diversity as good for business.
"I do passionately believe that being in the role of national chairman gives me that ability to spread that message and to be more visible. I think the national chairman is responsible for leading the organisation and making sure it is doing the right things for its members, it's looking ahead and looking at challenges, looking to deliver what the industry needs so I'm looking forward to taking on that role."
Brenda said she has seen a "massive change" in her time in the industry with regard to diversity – but the rate of change needs to increase.
"I think that companies do need to take steps to increase diversity; I think it's not something that is going to happen naturally. For example, at WSP PB, we changed the way that we select graduates to interview and we made it gender blind and that has basically increased the number of female graduates that we're taking in.
"Something also Women in Property has advised other companies about is how to make sure that they don't have unconscious bias in their recruiting because if the majority of those making the hiring decisions are men, there is a possibility that they are going to look for people like them with similar characteristics and that can introduce a bias into the industry."
The organisation also has its own National Student Awards, which recognise female students pursuing construction and property qualifications. Brenda explained, "The people who are eligible are second or third year students, depending on whether they are in Scotland or England, who are on these courses and they get nominated by their universities, so it's one woman per course and we have a regional selection for that and then that goes forward to a national awards ceremony and that's been a really good way for us to get more involved with the universities."
The 2016 National Student Awards involved 46 universities, with 86 students nominated.
Brenda continued, "The awards are sponsored nationally by numerous employers so that helps them to see and meet talented female students who will be graduating. The winners get offered placements and help with their career development so we're trying to reach out to encourage more girls to get into the industry and help the ones who have made those first steps."
Speaking on what she is aiming to achieve during her tenure, Brenda highlighted the organisation's mentoring scheme, which she described as "very valuable".
"I want to increase the number of mentors that we have…I'm particularly keen to attract senior women who have had a successful career or have been in senior positions in the industry to do what I've done and give something back to the organisation by way of mentoring."
Brenda added that another aim is to reach out to young people, inform them of the opportunities available to them and get them interested in careers in construction and property.
"Speaking from my own perspective, when I was at school I had no idea about construction; I'd probably heard of engineers but I didn't really know what the range of jobs were or what the range of different careers were, so through our membership I want to make sure we're reaching out and explaining that the industry is really interesting.
"I think that's the way to make the industry appeal to a wider base (regardless of gender) – to see that it's not about boots and hard hats, it's a highly skilled industry, it's a high-tech industry, it's got good rewards, it's got good working conditions and through working with our outreach programme and showcasing the type of work that people actually do, then we can get it to appeal to more people."