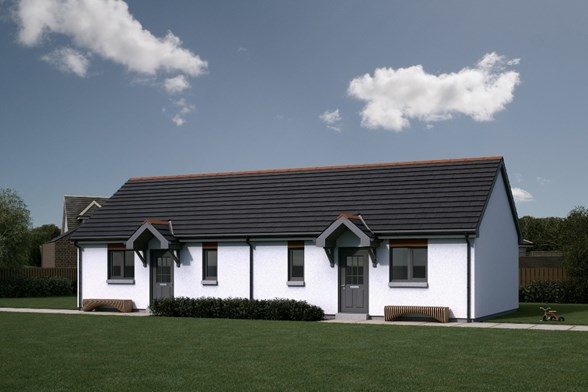 SAINT-Gobain has teamed up with charity partner Barnardo's to deliver ten starter homes for care leavers in Scotland.
The Gap Homes Project, a scheme to provide transitionary accommodation for young people leaving the care system, will deliver up to six new homes in the Inverness area, two in the surrounding region, and a further two in Paisley.
This is the first of a number of projects planned over the next two years to help vulnerable young people develop their skills and find their way back into employment.
Saint-Gobain said it will be providing design assistance, technical and training support on Saint-Gobain materials to ensure that the comfort, health and wellbeing of the young adults is a priority.
Stuart McKill, sustainable habitat leader for Saint-Gobain Scotland, said, "The new homes will be built to extremely high standards using Saint-Gobain materials, and a holistic approach to design will be taken to ensure that the homes are energy efficient, comfortable, and take into consideration the health and wellbeing of the young people.
"Not only this, but we will also use this project to provide training opportunities to young people, getting them involved in the build process, as well as helping them to learn new skills that they can take forward to secure employment within the construction sector."
Elizabeth McShane, from Barnardo's, added, "It can be very difficult for young people leaving care to live alone for the first time, especially when it comes to budgeting and paying rent. By providing transitionary accommodation for care leavers, we aim to provide refuge and support, for up to two years, for those who need it the most.
"With the support of Saint-Gobain in Scotland, we will be able to create homes that are affordable and comfortable, giving these young people the fresh start they deserve."
Barnardo's will be working with The Highland Council and Renfrewshire Council to place young care leavers in the new accommodation.